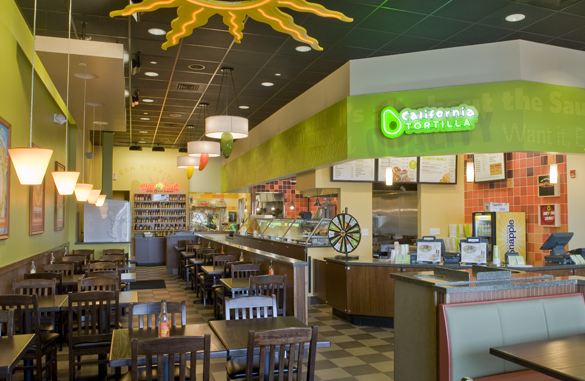 California Tortilla, also known as CalTort, is a chain of franchised fast casual Mexican-style restaurants, the first of which opened in August 1995 in Bethesda, Maryland. The company prides itself on delivering superior cuisine and service.
"From the time you walk in the restaurant to the moment you leave," the company declares, "we will do whatever we can to make your time with us great."
To better achieve that objective, and help fuel continued growth, CalTort decided that it was time to upgrade its technology capabilities across the board, at all 51 of its current locations. Its aging POS system had already approached the end of its useful life and, according to a company insiders, was becoming disruptive to the overall operations of the business.
CalTort was using a server-based point-of-sale system that required inefficient, standalone support and could not efficiently integrate with emerging technology. These difficulties reportedly caused the IT support team to spend hundreds of hours trouble-shooting and supporting franchisees, which was costly and detrimental to business operations.
With ambitious plans for growth, CalTort sought out a cloud solution that was more robust than the current POS system and would allow the company to expand its number of outlets. The company plans to open six more restaurants by the end of the year. It needed a technology infrastructure that could provide business efficiency, seamless integration, and ease of use.
Beyond POS functionality, the company also needed a solution that could provide greater flexibility with its loyalty program, online ordering and menu management.
Finally, it was announced this week that CalTort has chosen ParTech's Cloud-Based Brink POS Software and EverServ 8000 terminals for all of its locations.