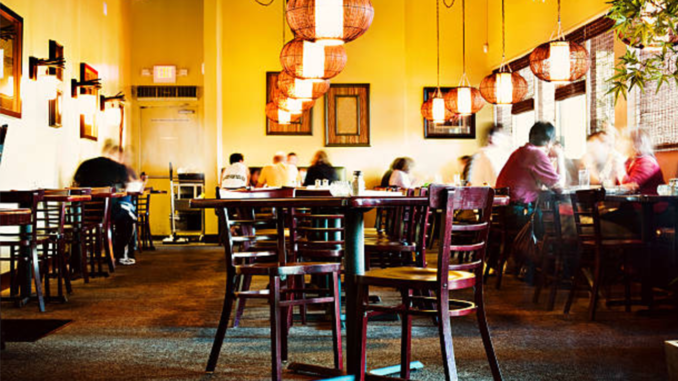 By Jeff Zabin, Managing Editor
With restaurant management and POS systems accounting for the largest portion of the budget for restaurant IT investments, there is no shortage of related solution providers vying for the attention of prospective buyers. By asking the right questions, restaurant operators can quickly rule out some options while narrowing down others.
Of course, the "must-ask questions,"  especially those that relate to specific features and functionality, are bound to vary depending on restaurant size and category, as well as the operator's own strategic priorities. The operator of an establishment that offers food delivery, for example, may have specific questions about delivery dispatch and management features.
Operators who wish to migrate to tableside service capabilities will likely have more questions about those features than ones who prefer to use centralized order and payment processing terminals. Similarly, operators who often work off-site or who manage multiple locations may be more interested than those who generally work on-site in asking about cloud-based reporting capabilities and remote access to, say, menu and table layout functions.
That said, there are a number of questions that that prospective buyers may wish to explore with solution providers that are equally applicable across all restaurants.
Perhaps the most important question relates to the extent to which the solution offers flexibility in functionality, including data access and performance reporting.
The degree of visibility offered by next-generation restaurant management and POS systems is unprecedented. Such visibility offers a whole new level of management control.
To take advantage, however, restaurant operators may have certain software configuration and customization needs that must first be implemented. As such, they may want to confirm that any solution providers under consideration can meet these needs and preferences.
With respect to employee scheduling, for example, some managers may prefer to modify or create their own templates of work periods, if that option were to exist with a particular solution. Or, as another example, they may have a certain way of wanting to input menu modifiers.
Most systems come equipped with a large number — in some cases, dozens — of standard dashboards and reports around operational and financial areas like sales and revenue, labor and inventory control that should meet most operators' day-to-day performance management and analysis needs.
That said, not all POS data queries and reporting requirements can necessarily be anticipated in advance or be addressed with out-of-the-box dashboards. For that reason, buyers would be well advised to find out to what extent customized reporting is possible and, also, what is involved in the process of filtering and sorting data according to a specified set of parameters.
According to Starfleet Research, 81% of restaurant operators rank the need to gain access to POS data and business insights — generally now available anytime, on any device — as an "important" or "very important" success factor, it only stands to reason that they would also want to ensure that any solution under consideration is able to meet these expectations in terms of POS data analysis and reporting capabilities.