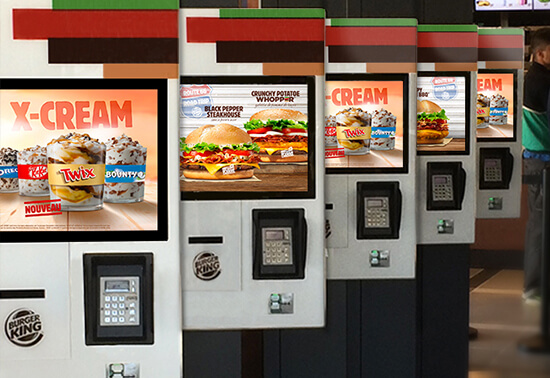 Technology solution provider Tillster, in partnership with research firm SSI, has released its 2019 Self-Service Kiosk Index. The report, based on a survey of 2,000 QSR and fast casual customers, showcases  major growth in self-service offerings from quick service and fast casual restaurants, and shifting consumer trends towards kiosks and self-service technology.
According to the report,  the demand for kiosks is growing. By 2024, the global kiosk market is expected to reach $30.8 billion. A significant portion of that growth comes from shifts towards self-service technology in the food and beverage industries.
For QSR and fast casual establishments, kiosks help improve speed of service, increase average check, and maximize operational efficiency, and customers report appreciation for reduced wait times. Kiosks increase check size, improve speed of service and deliver mission-critical guest data."
For the third consecutive year, Tillster partnered with esteemed  to study how self-service kiosks impact guest behavior. The 2019 Self-Service Index includes the following key findings:
Usage of self-service kiosks continues to rise. QSR and fast casual restaurants can use kiosks to grow sales, increase throughput and prevent customers from leaving when lines are long. In both restaurant categories, customer usage of kiosks is up from the previous year.
Many people prefer kiosks to human cashiers. If line lengths were equal, 30% of customers would still prefer to order from a self-service kiosk. With a line longer than four people, that number rises to a majority.
Kiosks remain popular across all age groups. According to the research, customers of all ages would visit more often if self-service kiosks were offered.
To learn more, and to download a copy of the report (registration is required), click here.