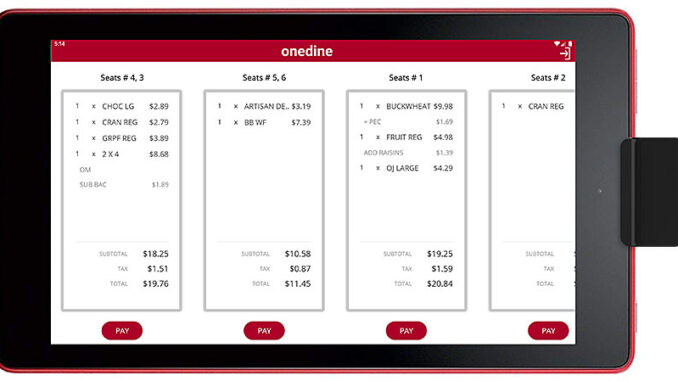 Restaurant technology solution provider OneDine has closed a $5 million Series A round, putting the company, which was founded in 2017, at a pre-money valuation of $95 million. The lead investor is a private family trust with several supporting investors, including TMW Capital and Hidden Lake Asset Management of New York.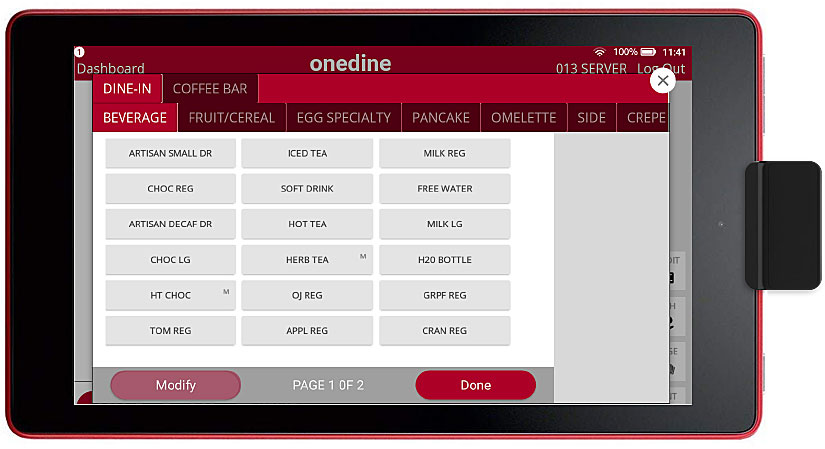 OneDine, which offers an all-in-one table side solution for ordering, secure payment, and guest intelligence, will reportedly use the capital infusion to quadruple the size of its team this year, from 24 to 100 employees. The new investment follows an earlier $2 million seed funding round.
The funding round will also allow the company to focus on hardware and software innovation and expand its market presence in the United States. 
The OneDine platform, which is currently being implemented in various enterprise brands, aims to give restaurants access to actionable data and allow them to deliver a more optimal dining experience. Restaurant customers browse a digital menu on their smartphones and place food orders from their tables without the need to interact with a server. They can also pay from their tables with their phones at their convenience and participate in real-time surveys, if desired.
The goal is to make the dining-out experience as frictionless and personalized as possible. To that point, guests can customize their profiles on the platform to reflect their dietary preferences. They can then receive instant notifications of restaurants within their vicinity that match their preferences – e.g., vegan only. The platform can also be used to serve up special offers, coupons and promotions. In some locations, users can use the platform to also make restaurant reservations.
The Dallas-area-based company charges restaurants a subscription fee to integrate its platform with their existing POS system. Using the platform, restaurants can reportedly operate with up to 20 percent less waitstaff, saving a bundle on overhead, while maintaining a quality customer experience. The platform eliminates credit card chargebacks, enables immediate tableside ordering, does not require an app to pay at the table for guests, is tableside EMV and PCI compliant with P2P encryption and is processor agnostic.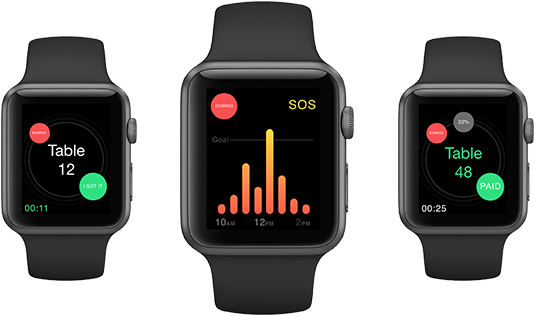 Another selling point: The OneDine platform readily syncs with existing restaurant POS systems, making onboarding fast and convenient. Restaurant operators can quickly survey customers and gain data and real-time insights on operational improvement and menu modification.
OneDine launched its platform publicly toward the end of last year and began operations in November. According to Crunchbase, the company is currently working with over 60 brands, has a pre-sales pipeline of over $100 million and expects to finish the year with $10 million in annual recurring revenue and profitable. Not bad for a company that just launched a few months ago in the already-crowded restaurant technology space.