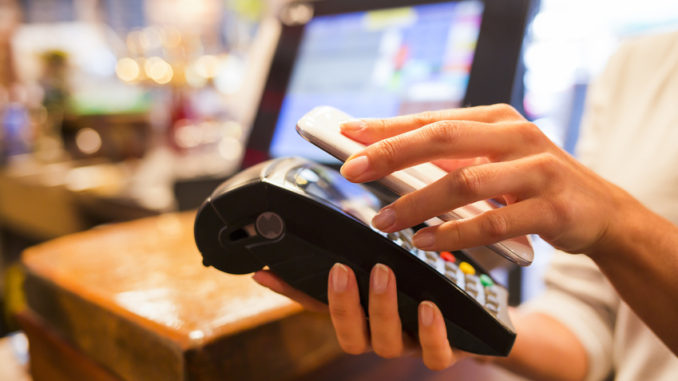 Jeff Zabin, Managing Editor
According to Starfleet Research, almost two-thirds (63%) of restaurants currently host their POS systems in the cloud, with an additional 31% planning to do so.
The benefits of cloud deployment include faster speed and greater scalability as well as lower maintenance costs. The benefits also include the ability to use mobile POS devices for order and payment processing , which can be key to increasing revenue while also reducing overhead costs in some restaurant categories.
Consider the advantages that table service restaurants enjoy when servers can place orders directly from a tablet to the kitchen printer or display rather than from a stationary terminal that may be a good distance away — and perhaps with obstacles  blocking direct access. Rather than having to wait in line to punch orders into a terminal, servers can spend that time interacting with guests and attending to other duties that enhance their dining experience.
Faster order placement and pay-at-table processing , as well as more payment options, can remove some of the most common barriers to guest satisfaction.
Importantly, these capabilities can also enable a restaurant to turn tables considerably faster than before and also, in some environments, reach and serve more guests at the same time.
Here mobile payment processing is an important consideration. By now, most restaurant operators have upgraded their restaurant management and POS systems to be able to accept EMV payment processing capabilities  and meet the compliancy requirements that went into effect a couple years ago.
Many operators are also now purchasing hardware that can accommodate NFC payments for mobile. Increasingly, guests want to be able to use their own smartphones with the restaurant's POS system. They want to be able to pay their bills with Apple Pay, Google Wallet or Android Pay rather than with a debit or credit card.
The fact of the matter is that EMV payment processing tends to result in a suboptimal guest experience. That's because it not only requires greater effort but also it has a significantly longer wait time than mobile payment processing (given the need for the technology to rewrite the security transaction of the card).
In fact, EMV transactions where the guest inserts a credit or debit card into the POS device typically take upwards of 15 seconds to complete. In some restaurant categories (e.g., drive-thru windows in fast-food chains, where the key performance metrics are tied to number of cars per hour and customer service times), that length of time can be hard for operators to stomach. In contrast, mobile payments typically require only a few seconds to complete.
While mobile payment processing and EMV are taking off at the same time (and operators can generally now accept mobile payments at the same terminal as EMV processing), mobile will likely become the preferred payment method over time.
Until recently, it was difficult to make a strong business case for mobile payments, but now the benefits are clear. As a result, more restaurant management and POS solution providers are investing heavily in contactless payments and support for the popular NFC  mobile technologies, which provide the security as EMV processing, but, again, at a much faster speed.