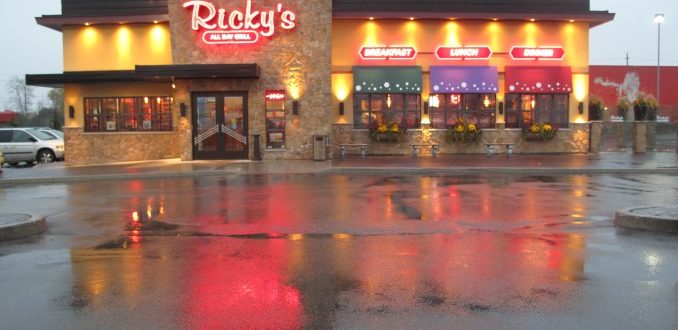 Ricky's originated as a pancake restaurant in British Columbia, Canada's westernmost province, in 1962. In the late 1970s, the restaurant chain evolved into a successful franchise known for big breakfasts, large portions and an extensive menu. The brand expanded further in the 1980's to include a full lunch and dinner.
Ricky's is part of the Ricky's Group of Family-style Restaurants, now with 100 locations in Canada, with several more locations currently in development. The Ricky's Group includes Ricky's All Day Grill, Ricky's Country Restaurant and Ricky's Cafe. The same group that owns Ricky's also owns Fatburger Canada.
As the company expands, it strives to hold true to its declaration that it will "continue to 'WOW' guests with outstanding service and exceptional value making Ricky's a family favorite."
One way to 'WOW' guests is by leveraging advanced technology solutions designed to improve restaurant operations and the overall quality of the guest experience. One such technology lies in the area of mobile payments. By adopting an advanced mobile payment solution, according to a company spokesperson, Ricky's will now have the ability to become even more operationally efficient while respecting guests' time and their increasing demand for fast and secure mobile payments.
Behind the mobile payment capabilities at Ricky's is Glance Technologies. Just this week it was announced that Glance entered into an agreement to offer its mobile payment app, Glance Pay, at the Ricky's Group of Family-Style Restaurants.
While Glance Technologies officially launched only a year ago, the company reportedly has over 230 restaurant locations already signed up to use its Glance Pay app. In addition to self-service payment processing via guests own smart phones, it offers restaurant operators the ability to deliver targeted in-app marketing and engage in social media marketing, customer feedback, in-merchant messaging and custom rewards programs.
The mobile payment market for restaurants is growing rapidly. In addition to Glance Technologies, which continues to gain traction, mobile payment solution providers serving the restaurant industry include Total System Services, Square, PayPal Holdings and Fiserv.