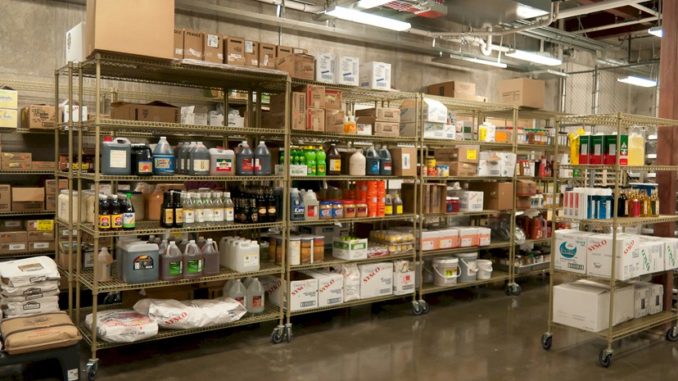 By Debbie Carson, Associate Editor
Restaurant operators need to minimize food waste, spoilage, theft, and over-production. They need to understand how adjustments to menus and recipes flow down to ingredients. They need to track the variances between physical inventory and POS data to determine if there may be theft or portion measurement issues. None of this is easy.
The good news is that inventory management capabilities are becoming increasingly sophisticated. Also, like employee management and employee management features, these capabilities are becoming an integrated component of next-generation restaurant management systems. The result is a more frictionless process for both restaurants and suppliers.
Increasingly, using a single unified interface, managers can track inventory depletion in a real-time manner to help reduce food waste, monitor inventory levels and increase profitability. They can track raw materials from the time the kitchen receives a shipment through ongoing ingredient usage based on menu item orders.
Some restaurant mangement solutions offer automatic purchase order generation based on par levels and minimum order quantities. Some even offer multi-unit restaurant features that include resource sharing around food inventory management. With some advanced solutions, managers can upload a photo of each vendor invoice, where it is scanned and added directly to the P&L. According to estimates, this saves more than 50 percent of the labor to process an invoice.
Some restaurants are also turning to more mobile-friendly ways of ordering restocks based on continually changing inventory levels. Today, there are a number of integrated POS systems that tout inventory control features, in some cases with dynamic menu monitoring for automatically counting down menu items, and even ingredients, that may be in short supply. Software that constantly monitors stock levels based on real-time sales data and provides for a consolidated way to submit vendor purchase orders speaks to the future of restaurant inventory management.