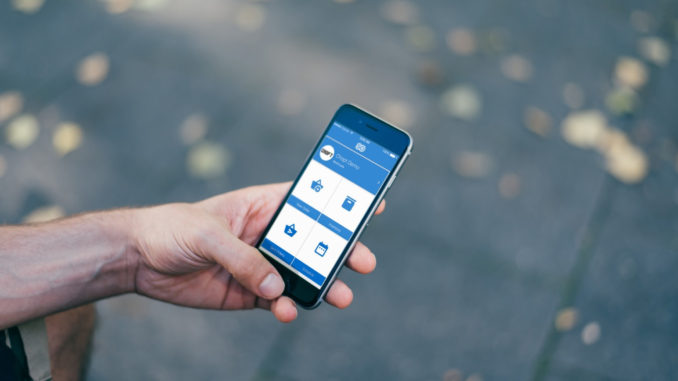 Food cost is one of the largest expenses for restaurants, accounting for 28-35 percent of gross sales. There is no question that wasted food translates into lost profits. This is obviously problematic, given the thin margins with which most restaurants already operate.
Unfortunately, determining the cost of food and how to reduce it, as well as tracking what food items were bought, how much and from which vendor, tends to be a a time-consuming and error-prone process when performed manually or even using spreadsheets.
It's no surprise, then, that a growing number of advanced restaurant management and POS systems are integrating inventory management capabilities as a core feature. The most recent to do so is Upserve, a leading full-service restaurant management and POS system, which this week announced the acquisition of the inventory management platform SimpleOrder.
According to reports, SimpleOrder will now become Upserve Inventory, an easy-to-use solution designed to help restaurants streamline operations, cut food costs, and grow profits. Fully integrated into Upserve's complete restaurant management platform, Upserve Inventory is designed to give restaurant owners control over back-of-house operations with real-time food costing, automated inventory management and one-click purchasing.
The solution aims to provide full visibility into inventory and purchasing trends. In addition, restaurants using Breadcrumb POS by Upserve gain a more holistic view into the profitability of their menu, allowing them to adjust each dish based on sales and recipe costs.
Additional benefits include:
Increase profits: Upserve Inventory shows which ingredients are being plated or wasted (and why)–with real-time food costs restaurateurs can adapt recipes to limit waste while encouraging staff to recommend the most profitable dishes to boost margins.
Reduce food waste: The U.S. Department of Agriculture estimates food waste in 

the United States

 to be about 30 to 40 percent of the food supply. Restaurateurs using Upserve Inventory significantly reduce over-ordering and waste.
Save time managing suppliers: Manage vendor relationships by creating and sending orders digitally to each supplier–a friendly mobile app tracks deliveries as they arrive. Restaurateurs can also see a full spend history with each supplier to negotiate the best prices.
Manage multiple restaurants via a central online kitchen: For those with a central kitchen, Upserve Inventory creates a fluent operation that ensures branches get the supplies they need, when they need them.
Buy local: Upserve Inventory makes it easier for restaurants to expand their purchasing beyond the big mainline distributors and to source from local, niche food and beverage distributors.
According to a company spokesperson, SimpleOrder will continue to operate outside the United States as SimpleOrder by Upserve. SimpleOrder, which operates in over 25 countries, was founded in 2012 and has been backed by Ibex Investors and Cyrus Capital Partners.