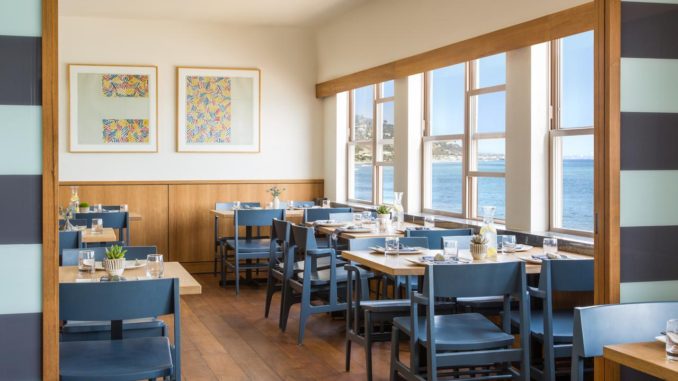 By Debbie Carson, Associate Editor
A famous management guru once remarked: "If you can't measure it, you can't manage it." He may or may not have been referring to the restaurant management business.
Regardless, it certainly applies to this industry as nuch as to any other, givcn that most restaurants can ill-afford to make mistakes in managing day-to-day operations and optimizing performance. Few restaurants have a lot of latitude when it comes to margin of error.
The good news is that every restaurant has gigabytes of data related to guests, inventory, menus, employees, suppliers and various operational and financial aspects of the business. By systematically mining and analyzing the data, restaurant operators can generate actionable insights.
They can answer questions like: What does the revenue forecast look like? How can we improve it? How are diners finding our property? What channels are they using to book reservations? How well are we managing our labor and inventory costs? These are important questions, and analytical modeling and reporting tools are generally needed to answer them.
Increasingly, these tools are being integrated as a core component of next-generation solutions. The tools are also becoming increasingly flexible and powerful, making it easy to track any number of key performance indicators (KPIs) in a user-defined manner. Some systems even include trigger notification features – for example: "Alert me when voids are greater than 10% of sales."
Every operator needs to track basic financial metrics such as net sales to be able to, for example, compare current performance to past performance. But how many restaurants track such metrics as average table turn rates, occupancy rates, guest spending or other metrics that impact revenue?
Restaurant operators need to analyze all aspects of the business, from menu item profitability and table seating configuration to server productivity, and have the tools to make ad hoc queries and refresh dashboards using relevant data sets, over any time period, to get the answers they need.
Standard Dashboards, Customized Reporting
Next-generation restaurant management and POS systems generally offer an unprecedented level of management control. To take advantage, however, restaurant operators may have certain software configuration and customization needs that must first be implemented. As such, they may want to confirm that any solution providers under consideration can meet these needs.
With respect to employee scheduling, for example, some managers may prefer to modify or create their own templates of work periods, if that option were to exist with a particular solution. Or, as another example, they may have a certain way of wanting to input menu modifiers.
Most systems come equipped with a large number — in some cases, dozens — of standard dashboards and reports around operational and financial areas like sales and revenue, labor and inventory control that should meet most operators' day-to-day performance management and analysis needs. That said, not all POS data queries and reporting requirements can necessarily be anticipated in advance or be addressed with out-of-the-box dashboards.
For that reason, buyers would be well advised to find out to what extent customized reporting is possible and, also, what is involved in the process of filtering and sorting data according to a specified set of parameters.
With 83% of restaurant operators ranking the need to gain access to POS data and business insights — generally now available anytime, on any device — as an "important" or "very important" success factor, it only stands to reason that they would also want to ensure that any solution under consideration is able to meet these expectations in terms of data analysis and reporting capabilities.
Are you an industry thought leader with a point of view on restaurant technology that you would like to share with our readers? If so, we invite you to review our editorial guidelines and submit your article for publishing consideration.