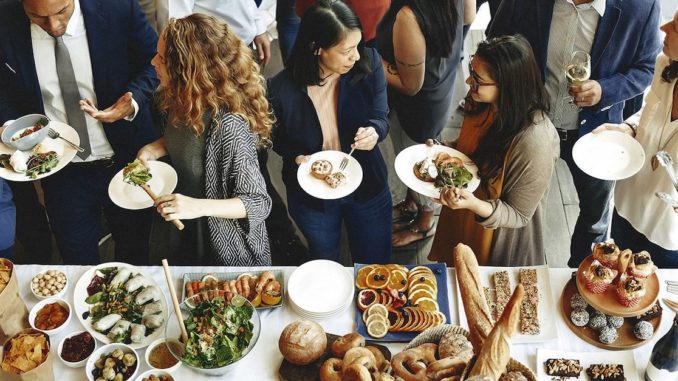 The global catering industry is estimated to be $61 billion. Approximately $24 billion of that comes from business catering orders. In fact, many restaurants today are generating almost a quarter of their total revenue from catering orders.
This figure is not lost on investors scouting out new restaurant technology-related opportunities and hoping to cash in on the next big thing. The food delivery market has received a lot of investor attention lately. The restaurant catering market is also enticing, given the inherent challenges and complexities of that part of the business the ability to streamline and automate it with advanced technology solutions. After all, restaurants require different menus, operations, and technology to manage their catering business.
And so it goes that EzCater, which ranks as the world's largest online catering solution provider, this week announced that it has raised a $150 million Series D-1 investment round from Lightspeed Venture Partners, GIC and several others. The new round is coming less than a year after the company's previous $100 million raise, bringing the company's total funding to $320 million.
ezCater's software platform is designed to help restaurants of all sizes get more incremental catering orders and manage their entire catering operations.  The company has about 665 employees and plans to add 300 more in the next year across its offices in Boston, where the company is headquartered, as well as Denver, Vancouver, Canada, and Paris, France. Over 60,000 restaurants and caterers use ezCater's platform to manage their catering business. These range small independent operations to large-scale restaurant companies like Schlotzsky's.
According to reports, ezCater will use the new funds to continue its global expansion and expand its platform capabilities for restaurant operators. This means, in part, seamlessly integrating the solution with restaurant management and POS systems. The company will also focus on improving its restaurant-facing software, dubbed ezManage.
Catering orders for business meetings and other events tend to be of critical importance and need to be meticulously prepared and scheduled. Companies are reticent to entrust their orders to restaurants that cannot demonstrate the ability to meet expectations, and technology enablement is certainly a big piece of the puzzle.
ezCater has grown rapidly since its inception 8 years ago. Last summer, the company expanded globally by acquiring GoCater, a Paris-based online catering platform. Then, just last month, it acquired MonkeySoft Solutions, a Vancouver-based catering technology competitor, for an undisclosed price.