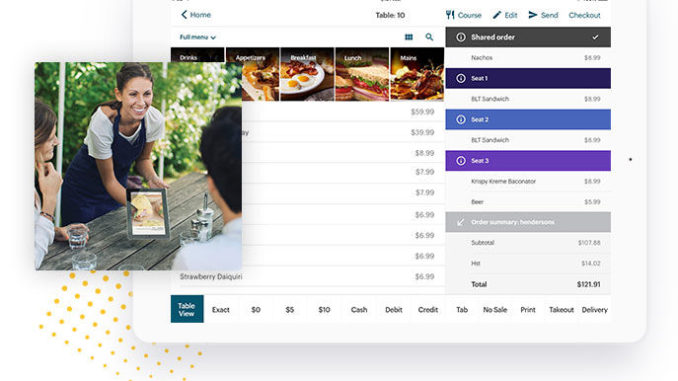 With restaurants around the world battling it out for a larger slice of the pie, finding new and innovative ways to increase revenues, reduce operating costs and enhance the overall quality of the guest experience is top of mind for most restaurant operators.
Recent advancements in restaurant technology provide at least part of the solution. According to new research from Starfleet Research, 79 percent of restaurant owners and operators believe that advanced technologies are key to not only overcoming many of the biggest hurdles they face today but to driving continuous performance improvement.
With the marketplace for restaurant management and POS systems expected to reach nearly $25 billion by 2025, according to some estimates, advances in restaurant technology are also top of mind for many investors. And this year has seen a surge in investment activity in the restaurant technology space.
In April, for example, Boston-based POS solution provider Toast., a breakout leader in the the world of next-generation restaurant technology, raised $250 million in Series E funding at a whopping $2.7 billion valuation. Then, in June, Restaurant365 closed an $88 million minority investment led by ICONIQ Capital, a Silicon Valley growth equity firm. Restaurant365 bills itself as the world's only all-in-one, cloud-based, restaurant-specific accounting, back office and reporting solution.
Now comes TouchBistro, which today announced that it has raised $119 million in Series E funding. The round was led by OMERS Growth Equity with participation from Barclays Bank, RBC Ventures, BMO Capital Partners, and existing investors including OMERS Ventures, JPMorgan Chase, Napier Park Financial Partners, BDC IT Venture Fund, and Kensington Capital Partners.
The funds will reportedly be used by TouchBistro to acquire complementary products that broaden the company's capabilities, support the development of technology advancements, expand its presence in international markets, and increase the size of its team over the next year. The company is expected to generate close to $50-million in revenue this year and, according to sources, is gearing up for an initial public offering by early 2021.
Last year, OMERS co-led with JP Morgan Chase a $72-million financing round in TouchBistro. The latest investment round puts the company valuation at about $500-million before the cash infusion.
More than 16,000 restaurants in over 100 countries use the TouchBistro solution. Founded in 2010, the Toronto-based company reportedly processes more than $11 billion in transactions annually, adding somewhere in the neighborhood of 500 to 700 customers a month.
This quarter, TouchBistro announced partnerships with Barclaycard in the UK and EVO Payments in Mexico to provide integrated payment solutions that streamline processes for restaurants, drive operational efficiency, and reduce human errors associated with the bill-paying process. Last year, the company launched TouchBistro Payments powered by WePay, a JPMorgan Chase company, to streamline payment processing for restaurants in the US.
TouchBistro is used to streamline and simplify all aspects of running a restaurant – from order taking, payment processing, menu management, and accounting, to reporting, inventory management, staff scheduling, and customer loyalty. The solution helps restaurants drive top line revenue growth, improve their operational efficiency, and make better decisions through software automation, predictive data insights, and seamless access to financial services.