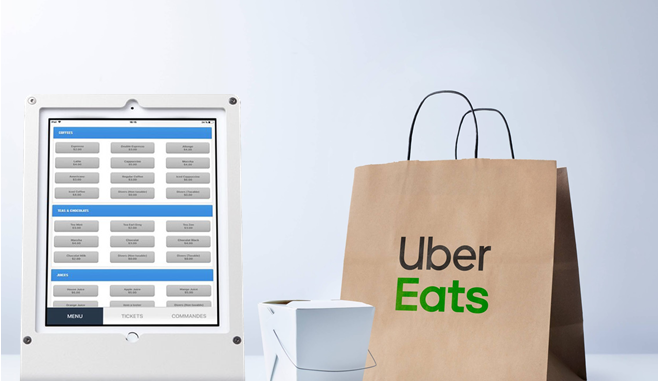 Koomi POS has announced its partnership with Uber Eats as one of the only direct integrations available for independent quick-service restaurants and chains.
With the ramp-up of digital ordering, no point-of-sale system has been designed to streamline and process these orders for independent quick-service restaurants and chains without entering them manually.
''Uber Eats and Koomi's partnership is now able to alleviate a lot of the headaches that restaurants face by accepting digital orders,'' said Kevin Conabree, Koomi's Co-Founder, ''Typically, all digital orders come in through a separate tablet and are then entered manually into the POS system, increasing human error and longer waits for physical customers. Now, all of this is automated through Koomi's POS system so that cashiers can now prioritize their POS system for their physical line-up and increase their full margins.''
Uber Eats, with the largest market share of any other digital ordering platform is now able to fulfill their customers through the only POS system made specifically for quick-service and takeaway restaurants. Instead of simply injecting orders via a third-party platform, Koomi controls this process within its POS directly so a restaurant can control and optimize its orders without any third-party platform. This minimizes costs and support issues, and consolidates all reporting in one system from 1-100+ locations.
Launched in 2016 in Montreal, Koomi is the only POS focused specifically on increasing NET revenues and optimizing a rush for quick-service restaurants across North America.
''Being fully cloud-based, this allows restaurants to not only inject these orders into the kitchen, but actually pushes the items and pricing from their admin panel back into their Uber Eats admin panel, eliminating any discrepancies in bridging their digital and physical orders," said Conabree. "Overall, Koomi already decreases order times by about 30% versus any other POS system, but we're seeing an even bigger increase in the amount of orders a quick-service restaurant can take during their rush now that Uber Eats is integrated.''
Does your company have news it would like to share with our readers? If so, we invite you to review our editorial guidelines and submit your press release for publishing consideration.