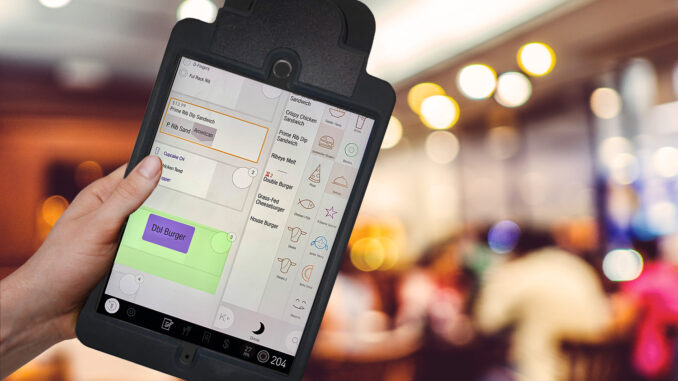 Following a new venture capital funding round of $35 million, hospitality technology solution provider Tabit Technologies has announced plans to ramp up its North American operations to address the dire needs of the restaurant industry.
The Israeli-based company, which offers a platform for managing restaurants, incorporating point-of-sale, back-office, online ordering and reservations, kitchen display, kiosks, guest management, loyalty and more, has added American senior executives to its staff of over 100 and struck multiple partnership agreements to fuel its expansion.
Today, aggregators charge 25-30 percent of the bill for orders and compromise restaurant branding. When delivery and takeout represented 3-4 percent of restaurant business, they could tolerate this to earn new customers. Today this is not a viable business model. For that reason, Tabit is pivoting to focus on takeout and delivery services.
In particular, Tabit is offering its online ordering capability to restaurants free for six months during the COVID 19 crisis. The Tabit platform allows a restaurant to capture online orders without paying the exorbitant fee to the aggregators. Where communities of restaurants want to build their own aggregator site, Tabit will provide that infrastructure too. Where restaurants want to employ their servers as drivers rather than lay them off, TabitWheels provides the software to dispatch and manage that work.
The company was founded in 2014 in Tel Aviv, Israel, where it grew to become the dominant player in the space and boast a current market share of over 40 percent. Globally, the group is working with fine-dining restaurants, mom-and-pop operations and even large chains.
"Our original vision several years ago was to help the restaurant industry become more efficient, profitable and ultimately successful," said Nadav Solomon, Co-Founder and President of Tabit. Solomon previously was a Lieutenant Commander in the Israeli Navy responsible for command and control operations.
"Now more than ever, we have a sense of urgency about this critical mission.  The entire restaurant industry has been uprooted, and inexplicably the aggregator services are still charging customers a suffocating 25 to 30 percent commission. This is unacceptable. Tabit hopes to disrupt the status quo by serving an industry that has long served all of us."
The company was co-founded by CEO Barry Shaked, a veteran entrepreneur who founded Retalix in 1982, which is the leading grocery POS software company (acquired by NCR).  As part of this growth trajectory, Tabit Technologies recently announced that Ken Richard has joined as Vice President, Sales.  Ken was responsible for NCR Global Channel and Alliances' sales, including Aloha, until 2018.
"Our goal is to provide Tabit national coverage in the U.S. this year through our TabitSimple partner program, leveraging the strength and relationships of point-of-sale partners and global alliance partners exclusively," said Richard.  "As someone with decades of experience in this space, I can safely say no competitor can offer this level of support."
In its core business, Tabit restaurants provides the best measure of success for the MobileFirst strategy: 8-15 percent spending growth per diner, table turn times reduced by 12-15 minutes, service error reduction by 80 percent and staff productivity increased 25 percent while deepening contacts with the restaurants' customers.
Similarly, Tabit will provide significant spikes in all key metrics during the crisis, offering TabitOrder at no charge, providing restaurants online ordering capability without the exorbitant aggregator fees. Furthermore, Tabit is payment-processor agnostic, allowing restaurants to negotiate their best deal rather than locking them into overpriced payments arrangements.
Does your company have news it would like to share with our readers? If so, we invite you to review our editorial guidelines and submit your press release for publishing consideration.