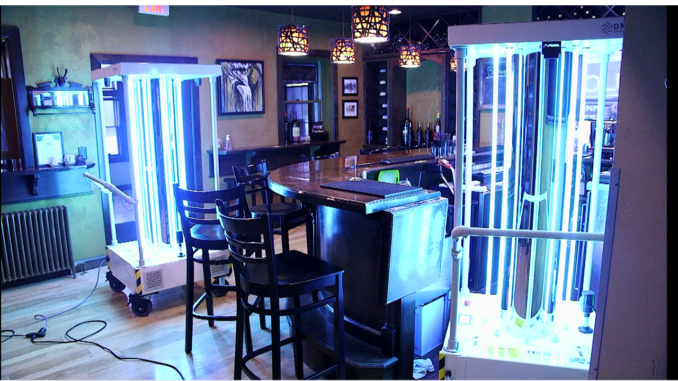 A type of ultraviolet light called far-UVC is making inroads into restaurants, starting with The Blind Horse Restaurant & Winery, an independently owned and operated restaurant located in Kohler, Wisconsin. The landmark restaurant is reportedly the first of its kind in the United States to install the new light technology designed to provide real-time mitigation of harmful pathogens and viruses.
A growing library of evidence suggests that Far-UVC 222 is as effective or more effective than conventional UVC light at inactivating pathogens including viruses and bacteria. One study, published in June by researchers at Columbia University, attests to the technology's safety and efficacy, including against coronaviruses. As one of the leading UVC researchers noted, Far-UVC 222 nm light "can be safely used in occupied public spaces … [and] it kills pathogens in the air before we can breathe them in."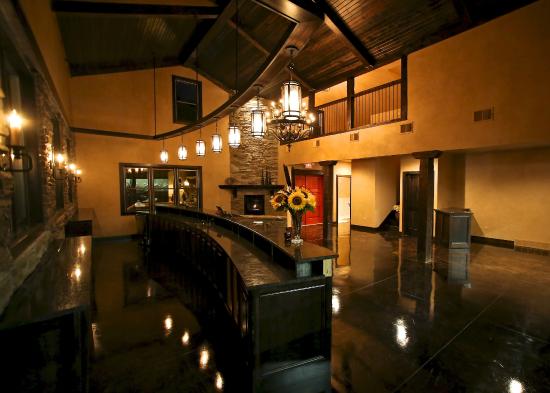 The technology, developed by Heathe, a Florida-based company, provides an additional layer of protection for staff and guests along with the other safety initiatives already in place throughout the property. The restaurant also uses real-time mitigation support on property with the installation of  BigAssFans Clean Air System as well as Shock & Shield Protection Program, which incorporates ultraviolet light treatment and antimicrobial protection 90-day treatment plan. The Shock & Shield Process, installed by Green Up Solutions, based in Milwaukee, Wisconsin, incorporates ultraviolet light treatment and antimicrobial protection by OMNI Solutions of Baraboo, Wisconsin. According to the company, the system is proven against viruses similar to COVID-19 mechanically killing 99.9 percent of microorganisms including bacteria, viruses, mold, and fungi and prohibits the spread of microbes.
"Of utmost importance to us is that we provide a safe environment so our guests and employees have the opportunity to feel a sense of normalcy and well-being that has been shaken by COVID-19," said Thomas Nye, General Manager and Master Winemaker, The Blind Horse. "Real time mitigation of the virus has been our goal since this crisis began. The suite of safety protocols and technology that we are installing is extensive and unprecedented in our industry. Our customers have come to expect The Blind Horse to be a leader, and we are proud to be at the forefront in utilizing this technology in the restaurant and winery industry."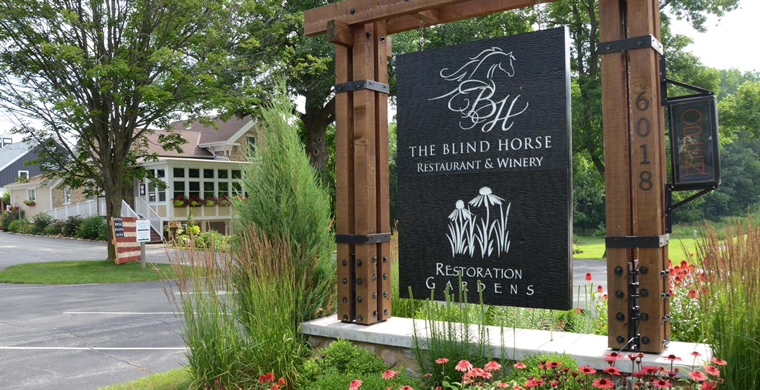 Since the onset of the pandemic, Nye has spent countless hours researching solutions that utilize UVA, UVC and Far-UVC 222 light to sanitize indoor environments by deactivating airborne and surface contaminants.
"I'm excited to see new technology being installed at The Blind Horse that can be a potential shining light to an industry that is suffering right now," said Dave Roettger, Health Inspector, Sheboygan County. "It's impressive that The Blind Horse has invested in such groundbreaking technology in Sheboygan County to help keep our citizens safe."
The Blind Horse will reportedly install the solution throughout the dining and bar areas of the restaurant and adjacent Granary building. The ceiling-mounted light produces a combination of general illumination and Far-UVC 222 sanitizing light to clean air and surfaces. It replaces traditional downlight cans and can be easily retrofitted into existing standard 6" housings. The Blind Horse is installing 18 lights throughout the property.
"We are excited to deploy this technology and to obtain the added peace of mind it will provide. The installation comes at an especially critical time for restaurants in the Midwest and throughout the country as outdoor dining ceases to be a viable option and diners head indoors," said Nye.
"The Blind Horse is exhausting all procedures, products and processes to create a safer hospitality experience and to lessen the impact of our current climate," he said. "Everyone is seeking a positive way forward to inspire our struggling industry. The cost, especially for a small business, is daunting. Our customers and staff appreciate all the time, money and effort to create a safer environment."
"The Blind Horse is flourishing largely in part to their innovative, enhanced safety measures," said Bob Moeller, Owner of The Blind Horse Restaurant & Winery. "The totality of which have helped tremendously in combating pandemic-related blows that have desperately hurt the restaurant, winery and hospitality industries."