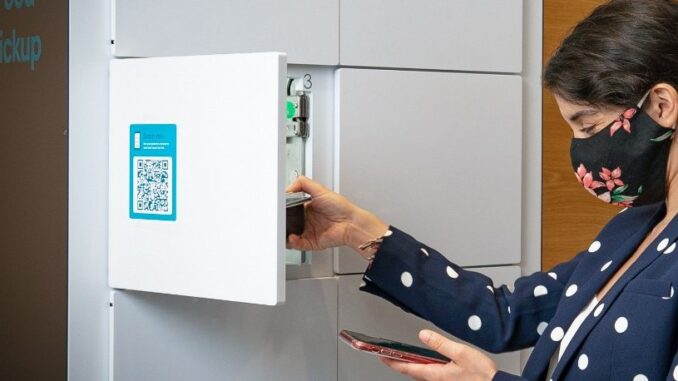 Restaurant technology startup Minnow Technologies has launched a contactless food delivery and pickup solution, dubbed the Minnow Pickup Pod, in partnership with fast-casual restaurants and food service operators. This comes two months after the Seattle, Washington-based company completed a seed funding round that raised $2.2 million.
The round was led by Elevate Capital with participation from Portland Seed Fund and LPC Ventures, which is the venture capital arm of Lincoln Property Company, which owns buildings in 28 states. Founded in 2017, Minnow raised a $1.2 million pre-seed round in 2018.
Minnow's IoT-enabled Pickup Pods are being touted as a safe, secure, and contact-free way to deliver or pick up food. The pods can also be used wherever food is delivered, to keep consumers and food delivery workers safer.
The pods consist of antimicrobial surfaces and an easy-to-clean design. It is insulated and similar in design to Amazon's lockers. The pods contain multiple individual lockers, into which food orders are placed. Customers are notified via a smartphone app, which also opens the locker, when their order is ready for pickup. The technology also alerts restaurants if a meal has not been picked up in a timely manner.
The pilot program was unveiled this week at Crisp Salads in Portland, Oregon (Division Street location) and at bNatural Kitchen in New Haven, Connecticut. Both are fast-casual restaurants that offer healthy fare and have experienced a sharp increase in online orders since the pandemic began. That increase, along with the need to maintain social distancing, has made it more difficult to provide a pickup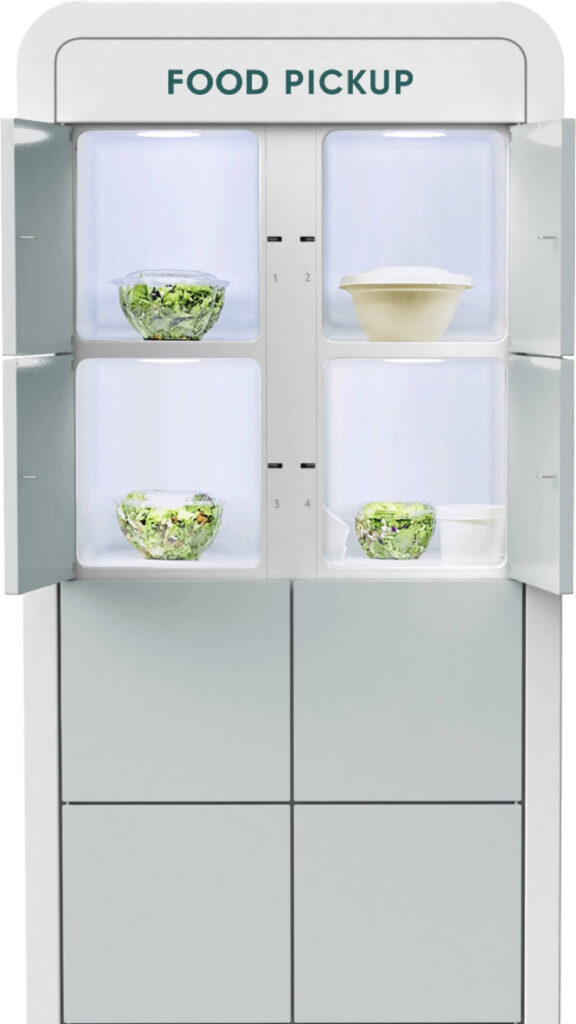 experience that is both safe and convenient.
"Trying to ensure the safety of our customers as well as our team members is our number one priority," said Emma Dye, founder of Crisp Salads. "The Pickup Pod frees up staff time and reduces order mix-ups. Having the order in a secure cubby where it is accessible only to the person who is supposed to pick it up is a game changer."
Minnow's latest consumer survey shows that consumers agree. When asked about their preferences for picking up their online orders, 86% of consumers said contact-free pickup is important. In addition, the vast majority (96%) want their food kept in an insulated compartment so it stays hot or cold while waiting to be picked up, while 94% want it kept in a secure compartment so no one could touch or tamper with it.
Nebyat Sheweye, owner of bNatural Kitchen, echoed those sentiments. "We make healthy food, but we also want to provide our customers and delivery partners with a healthy pickup experience. That's where the Minnow Pickup Pod comes in."
In addition to reducing labor costs and providing a safer and more convenient pickup experience, a Minnow Pickup Pod is being promoted as a way to increase revenues and boost profitability. According to the company, 36% of consumers said they would order more often from restaurants with a Pickup Pod. Consumers also said they would be willing to pay a $0.50 convenience fee to pick up from a secure, insulated, self-service food pickup solution.
"The pandemic has accelerated an already growing trend for delivery and takeout," said Steven Sperry, Minnow's CEO. "That trend will continue beyond the pandemic, and that means food service operators need to rethink the pickup experience they're providing their customers."