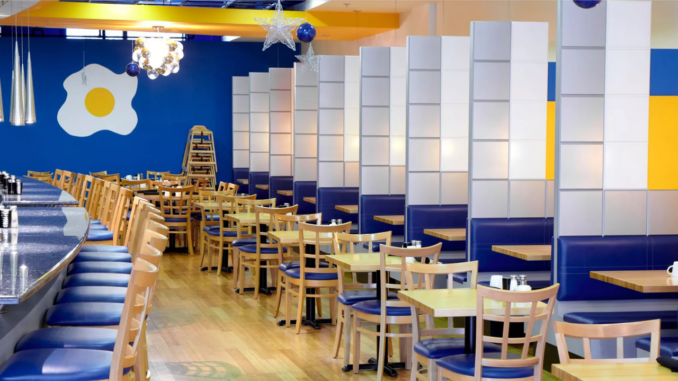 To give its restaurant patrons true touch free control over their dining experiences, Yolk, a staple breakfast and lunch restaurant with 15 locations in Illinois, Indiana, Texas and Florida, is now enabling mobile payments via Silverware at its flagship Chicago South Loop location on S. Michigan Ave. A loyal user of the Silverware point-of-sale system since its inception in 2006, the popular restaurant chain is striving to eliminate diners' and servers' credit card touch-point concerns.
In addition, integration between Silverware and Cuboh is streamlining service at each Yolk location by aggregating all online ordering platforms (GrubHub, Uber Eats, Door Dash, Chownow, Caviar, Postmates and others) into one tablet at the front of house and consolidating reports and analytics into a single dashboard. These orders are automatically injected into Silverware and simultaneously printed and/or viewed on the Kitchen Display System.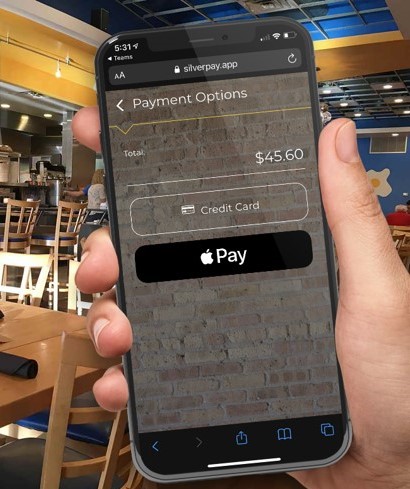 "Yolk has been relying on Silverware since we opened our first restaurant in Chicago 14 years ago," said Taki Kastanis, Yolk owner and founder. "As we've grown, Silverware has grown right alongside us. When they develop new products, we eagerly test them at one or multiple locations anticipating they will have an immediate benefit on operations and service. This year COVID-19 has dramatically changed the dining experience, and in response, Silverware launched a new 'In-Seat Contactless Platform' that includes mobile payments. We jumped at the chance to try this functionality so our servers don't have to handle cash or credit cards. It's been fantastic, and we will soon be bringing mobile payments to all locations."
The Silverware In-Seat Contactless Platform is a purpose-built, customizable, mobile in-seat ordering, tipping and payment platform that enables restaurants like Yolk to speed table turns and increase check averages. Guests scan a tableside QR code to upload a digital menu, order meals, split the check, add a tip, and pay via their personal mobile devices. The platform is driven through the guest's mobile device to minimize service staff interaction.
By giving diners complete control over the ordering, re-ordering, tipping, and payment processes, wait times to place orders are lessening and satisfaction is increasing, leading to higher check averages, faster table turns, and more positive online reviews. With most restaurants still operating at 50 percent capacity, this is critical to their financial stability and the future of hospitality.
"Also in response to the pandemic, Silverware has integrated with Cuboh to sync the most popular online ordering and delivery platforms into one system," Kastanis said. "Now, instead of having six different tablets out front ― one for each delivery service we support ― we only have one Cuboh tablet to view and manage all incoming online orders. When orders come in, they automatically appear on one tablet and in our Silverware system.  Our wait staff can see what was ordered, verify that they have all information required to process the order, and send it to the kitchen. As needed, I can extract insightful data, including sales breakdowns, commissions and more.
"Another great feature of the integration is Cuboh's  Menu Management tool," he said. "If we have a busy Saturday breakfast and we run out of an item, we can pull it in real time from the online ordering apps simultaneously. I can also log-in to Silverware remotely via my laptop, see all locations, and add or remove a menu item in the dashboard through the Silverware Menu Management tool. I can also change pricing of a menu item by location to maximize revenues. The cost of an Omelet in Chicago, for instance, may be different than an Omelet in Dallas.
Silverware's Menu Management tool adds considerable convenience and has direct operational and bottom-line benefits. It's this type of technology development that sets Silverware apart from other POS companies. I know Silverware cares about my business. They are a family-run company like we are, and they attend to us as if we are a member of their family. It's the best way to do business today."
Lucky Thalas, Silverware executive vice president, said restaurants today are undergoing a powerful digital transformation, and those that don't offer contactless mobile payments and streamline the growing number of online ordering and delivery apps will truly struggle to maintain market share and compete effectively. He said more than ever before vendor relationships among technology companies are critical to help reduce operational stress and ensure a smooth and elevated dining experience.
"We are quite proud of our lasting relationship with Taki Kastanis and Yolk," Thalas said. "We consider them to be a valued extension of the Silverware family. As Yolk's needs continue to change, our team will stand ready to assist them any way we can, whether it's through technology integration or new product development. We commend Taki on his vision and willingness to embrace technology to improve service and streamline operations. Together we will weather this economic storm and emerge stronger than ever before."
Does your company have news it would like to share with our readers? If so, we invite you to review our editorial guidelines and submit your press release for publishing consideration.