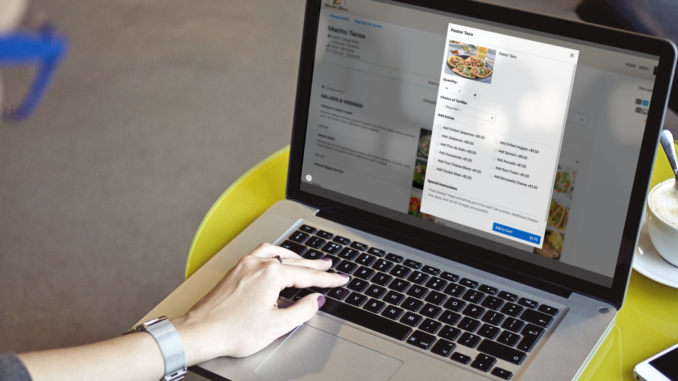 Restaurant technology solution provider HungerRush has acquired Kansas-City based Menufy, an industry-leading online food ordering platform and network. The terms of the agreement were not disclosed.
Since 2009, Menufy has been helping independently-owned restaurants drive both growth and profitability through a compelling online website and mobile app ordering experience designed around a restaurant's brand. By adding Menufy to its portfolio, HungerRush intends to create immediate and long-term value for its now nearly 20,000 current and fast expanding base of restaurants in more than 3,000 cities across the United States.
This transaction is expected to deliver meaningful benefits to HungerRush and Menufy's combined customers that will allow HungerRush to further expand its technology and market reach in the industry. Together, the two companies will build on the success of the HungerRush 360 cloud POS system and the Menufy suite of online food ordering functionalities.
With Menufy, HungerRush gains a fast-growing and established online ordering platform that scales quickly. Menufy offers swift onboarding of new restaurants that will now be able to take advantage of HungerRush's extensive portfolio of integrated software and hardware products. In addition to having access to HungerRush's cloud POS system, Menufy's customers will have access to additional integrated cloud solutions including AI-driven text ordering, marketing and delivery.
"Today's news to acquire Menufy further builds out our portfolio with the talent and technology capabilities to continue meeting the fast-growing needs of our restaurant customers," said Perry Turbes, HungerRush CEO. "The addition of Menufy's proven online ordering offerings further helps HungerRush's customers navigate an ever-changing industry landscape. This is a time when restaurants are embracing innovation and digital solutions more than ever. This acquisition expands HungerRush's market presence and allows us to offer our combined customers one place for a complete all-in-one solution."
HungerRush will continue building the right solutions for its restaurants in all areas of the business, including omni- and cross-channel digital ordering, data driven restaurant management solutions, and machine learning-empowered ordering solutions. It will also focus on diverse payment and device options, better money management options, as well as tools that heighten personalized engagement with customers.
"HungerRush opens a multitude of doors for the Menufy team and our customers," said Sharmil Desai, Menufy CEO. "By joining a company with an impressive roster of both technology offerings and restaurant customers, Menufy's customers now have access to a holistic suite of solutions and deep industry expertise designed to strengthen restaurant operations and improve business outcomes. Together, HungerRush and Menufy will bring restaurateurs seamless mobile and online ordering capabilities, with the goal of ultimately empowering them to grow independently and rapidly."