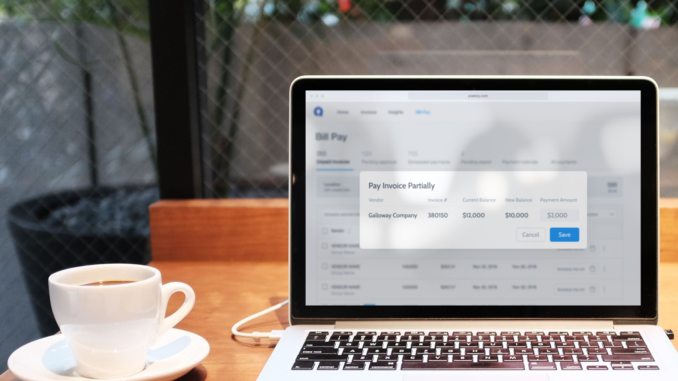 Restaurant accounts payable (AP) automation and payments platform Plate IQ has raised $160 million in Series B funding from FTV Capital, a sector-focused growth equity investment firm. With this new funding Plate IQ will reportedly accelerate efforts to close the supply chain gap between operators and vendors with its AP automation and payments network.
Based in San Francisco, Plate IQ was founded in 2014. Seven years later, the company reportedly processes more than 50,000 invoices daily and more than $1 billion in direct vendor payments annually, serving more than 20,000 customers across restaurants as well as hotels, country clubs, and accounting services.
As pandemic-related supply chain woes mount, a gap is growing between vendor expectations of receiving payment and businesses' ability to process and pay invoices on time. Additional margin pressure due to commodity price volatility and labor shortages means that more businesses than ever are turning to Plate IQ's Zero-Touch AP automation to deploy enterprise-grade back-office automation, pay vendors faster and earn cash back with the VendorPay network.
Last month, Plate IQ announced the launch of VendorPay, a network that allows customers to pay more than 180,000 vendors directly from their AP platform and earn cash back via secure digital payments. Vendors can use VendorPay to track the payment status of their invoices and reconcile payments to outstanding invoices digitally.
Plate IQ's post-pandemic growth has been impressive by any measure. According to the company, it added over 8,000 customers and processed over $2 billion in invoice payments since March 2020 through the VendorPay network as of October 2021. The surge in demand for digital payments and back-office automation in the restaurant and hospitality industries has also driven Plate IQ's dominance in AP automation with over 50,000 invoices processed daily from 20,000 business locations.
Plate IQ's vertical-first approach to building capabilities and integrations has made it a leading AP automation tool across the restaurant and hospitality sectors, from Michelin-starred fine dining restaurants and national fast food chains to hotel groups and country clubs.
With the investment from FTV Capital, Robert Anderson, partner at FTV Capital, and Gary Weber, vice president at FTV Capital, are joining Plate IQ's board of directors, alongside existing board members and Plate IQ co-founders, Bhavuk Kaul and Ram Jayaraman. Kaul, who has led Plate IQ as chief executive officer since 2014, will now transition to the role of president. In this role he will provide long-term continuity, institutional expertise and strategic guidance as the company scales.
Client testimonial attest to the benefits of the company's automation and payments platform. "When I started at Tender Greens, our AP department had three people," said Sean Skuro, vice president of finance and accounting at national fast-casual chain Tender Greens. "Today, even as our business grew from 17 to 24 locations, Plate IQ has cut our bookkeeping costs in half and allowed us to move forward with an AP team of just one employee."
"Before Plate IQ, my coworker and I would sit together for 30 minutes every week to pay invoices. Just me and her reading out vendors and amounts." said AP & Inventory Manager, Tatsu-Ya. "With Plate IQ Bill Pay, I can do a bulk of the payments, she can do others, and then we just meet for five minutes to do the rest. It's been a lot easier."