Restaurant technology solution provider UNION has raised $22 million in an oversubscribed Series B funding round. The funds will reportedly be used to expand its offerings into all major US metro areas in 2022.
The Austin-based company's technology is designed to help bars and restaurants increase revenues, mitigate staffing shortages, serve more customers safely and quickly, and create a more personalized consumer experience. In addition to lead investor Clerisy, UNION's Series B investors include new investors Roth Capital and Aquila Capital Partners and previous investors NEA, Wellington, Fiserv, and former CEO of WorldPay, Tony Catalfano.
UNION's platform combines "the industry's most powerful and reliable POS system" with its mobile ordering/payment solution and customer data capabilities to, according to the company, "deliver a customized experience that allows venues to treat every patron like a VIP." Customers can order, reorder, tip, and pay via their mobile phones while receiving highly personalized product recommendations.
Launched in 2010 with a $500,000 funding round, UNION's current headcount is approximately 75 employees. The company plans to add 50 more with the new funding as it further expands its operations.
According to a company press statement, over 600,000 consumers have reportedly used the UNION engagement platform in the last year and the company processes over $1 billion in consumer transactions annually. The company, which operates in 34 states across the U.S., claims that its contactless ordering and payment technology triples each server's capacity, allowing more of the restaurant or bar to be open for business.
UNION claims to increase restaurant and bar revenue by up to 30% while also improving the consumer experience by reducing their wait time by up to 80%. "The uniqueness of our platform is obvious just based upon the powerful financial clout of investors we attracted to our Series B. They know as well as we do that the very survival of the majority of restaurants and bars depends upon rapid adoption of technology that fully integrates the point of sale with consumers," said Alex Broeker, founder and CEO, UNION, in a press statement.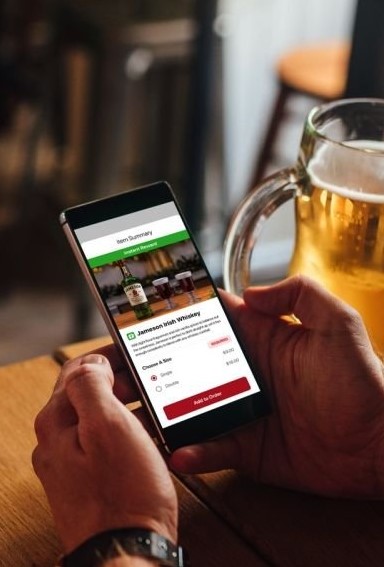 Prior to launching UNION, Broeker spent a decade as an Entrepreneur in Residence and General Partner at Trellis Partners an early stage venture capital firm, where headed the firms fintech focus.
"The good news is that consumers today are very comfortable ordering everything digitally," he said. "What they are not comfortable with is waiting to be seated, waiting to order, and waiting for their check. UNION allows consumers to control their entire experience from their smartphones, from immediate contactless ordering to paying their bill whenever they are ready to leave. And because the system is fully integrated, we can also create highly personalized offers based upon the customer's individual food and drink preferences to drive both loyalty and repeat business."
UNION bills itself as the only cloud-based software system designed by food and beverage professionals themselves, specifically bespoke for the particular needs of high-volume bars and restaurants. "Many POS systems have been engineered for a wide-range of hospitality businesses, from quick service to coffee shops, which may not see the same volume at scale that UNION has been designed to address. The system performs optimally at high speed whether one or one thousand checks are open, minimizing costly downtime and system failure."