As restaurant owners prepare once again for March Madness — a time that traditionally resulted in increased on-site revenue and large group visits during the slow winter months — many are looking for ways to maximize their online ordering capabilities. Although COVID-19 dining restrictions and social distancing guidelines may be loosening across the country, consumer behavior has shifted, and many people are likely planning to watch sports at home with friends. But restaurant owners can still benefit from heightened game day demand by driving increased traffic to online orders for carryout, curbside pickup or delivery. Here are just a few ways restaurant owners can maximize online orders during peak times.
Create a Pared-Down Menu
Working with a streamlined, pared-down menu can encourage more online orders from customers. If an online menu is too large or complex, consumers can become overwhelmed and click away to another restaurant provider. Research shows that by eliminating superfluous menu items, restaurants improve their sales and cut down on food costs. Additionally, shorter menus allow many restaurants to create a standout menu item or dish that customers will look to when ordering their game-day favorites.
Implementing the Right Online Ordering Platform
Restaurant owners should invest in a holistic, omni-channel POS system like GivexPOS to ensure they implement the strongest online ordering platform possible — whether it is game day or not. An easy online ordering experience is key to keeping customers coming back, and the right POS system should create a seamless online purchasing experience for the customer without putting a strain on reduced, overburdened staff members. Additionally, owners need to ensure all online orders are streamlined and processed effectively in the restaurant to avoid dropped orders or mistakes that may come through due to heightened game day traffic.

Utilize POS-Driven Data
A strong POS system offers restaurant owners the data they need to determine which menu items are their strongest and weakest sellers. By using POS system insights from previous game days — including which menu items are most popular, what times of day the most orders come through, what items didn't sell and where customers are coming from — restaurant owners can ensure they are highlighting the most profitable and traffic-driving menu items. Merchants can also use these insights to create special promotional efforts, as well as additional incentives to capture loyalty members during the increased game day traffic.
Promote High-Profit Items and Combinations
In addition to popularity, restaurant owners can also use POS system data to determine which items complicate operations and supply chains, since many "big-seller" menu items don't necessarily offer the same profit margin as other items. Restaurant owners should focus on analyzing performance both from a sales and profitability perspective and create game day promotions accordingly. For example, merchants can create combos, buy-one-get-one deals or discounts to guide customers towards the food items with the best margins. Having this data at their fingertips will help restaurant owners create a well-informed marketing and promotional strategy for big game day events.
Third-Party Delivery Integration
With off-premise and delivery still at an all-time high following the COVID-19 pandemic, restaurant owners need to find streamlined ways to integrate their own online ordering platform with third-party delivery providers like DoorDash and UberEats. Many restaurants aren't set up for an emphasis on delivery or don't have the necessary staff or resources to support the program. For example, if the online ordering platform is slow or incompatible with third-party delivery providers, couriers may end up at the front of the house hovering, which employees and customers may find frustrating. By successfully integrating direct online ordering capabilities with third-party delivery sites, restaurant owners can streamline the process for everyone and ensure all online orders are processed correctly, even during peak times.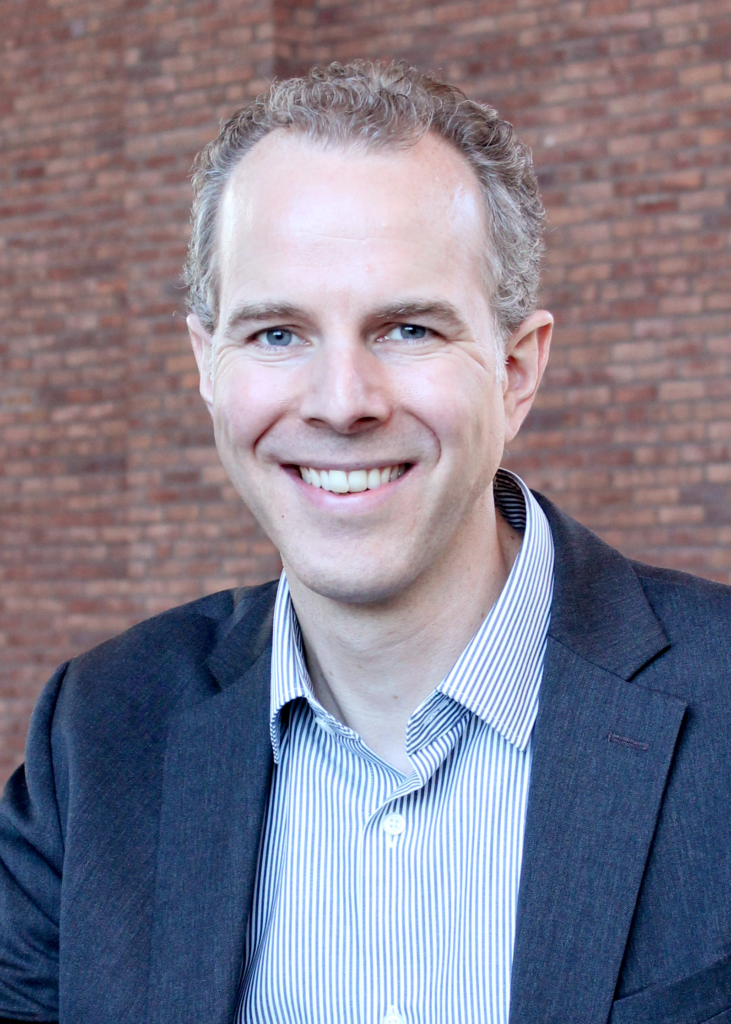 Graham Campbell, COO of Givex, a global cloud-based operations management solution designed to streamline business efficiencies and generate valuable and actionable customer data. Campbell is an innovative technology executive with over 15 years of experience in the payment, e-commerce and point of sale sectors. He started at Givex in March 2006 and since then has held positions including: VP of Projects & Implementations, VP and General Manager of Givex's point-of-sale (POS), Senior VP of Product Development and now holds the position of the company's Chief Operating Officer. Campbell attended Queen's University, where he received his B.A. in Political Sciences, then went on to receive his B.A.H. in Philosophy.
Are you an industry thought leader with a point of view on restaurant technology that you would like to share with our readers? If so, we invite you to review our editorial guidelines and submit your article for publishing consideration.