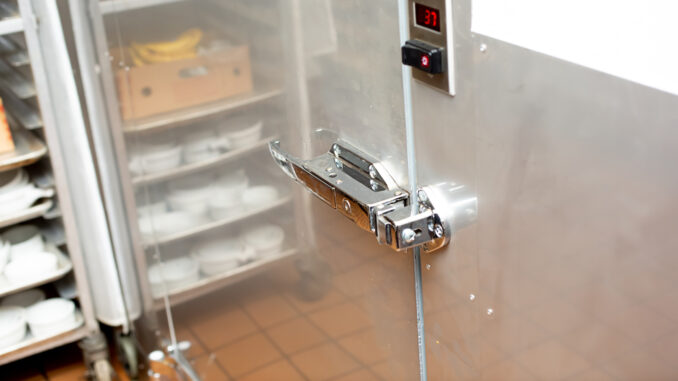 Sustainability will be a defining quality of thriving restaurants in 2022. As restaurants strive to differentiate themselves with exciting food offerings, compelling atmospheres, and competitive prices, many diners are looking for something different. 
One industry survey found that more than 50 percent of diners are looking to support sustainable companies, indicating specific interest in restaurants with eco-conscious operational models. 
Collectively, food sustainability was more important than ever for consumers, a reality underscored by the rise of zero-waste restaurants, sustainability-focused marketing campaigns, and other industry trends. In response, many restaurants developed and implemented environmental and sustainability goals to guide their operational priorities in the years ahead.
The right technologies can support these priorities, enabling restaurants to make sustainability a part of their business models moving forward. Here's how some of the leading restaurants are harnessing technology to bring sustainability to the table in 2022. 
Reducing Food Waste by Monitoring On-site Food Storage
Food waste is endemic in the food industry, where 1.6 billion tons of food are discarded each year. In total, food waste accounts for one-third of the global supply chain, a tremendous waste of resources in a world where more than 800 million people face hunger and food insecurity.
Food waste also negatively impacts the environment. The Boston Consulting Group estimates that food waste is responsible for up to 8 percent of global greenhouse gas emissions. That's why, as The Atlantic notes, "Addressing food waste would be low-hanging fruit: The country could save money, emit less carbon into the atmosphere, alleviate the burden on landfills, reduce the number of animals subjected to life on a factory farm, and address its hunger crisis just by eating all the food it makes."
While restaurants have limited ability to impact the global supply chain, they can immediately impact back-of-house operations by implementing IoT technologies that constantly monitor refrigeration units and hot or cold storage items.
For example, restaurants account for a significant portion of global food waste, and inadequate temperature controls are a leading cause of food waste when items are stored at conditions above 40°F for longer than two hours, putting it in the danger zone for food-borne illnesses. 
IoT solutions help restaurants prevent this. For the average restaurant location, IoT solutions can reduce annual food waste by 3,960 lbs. 
Collectively, these results can have profound implications for global food waste. One estimate found that IoT technologies could reduce global food waste by 50 percent by 2030, a significant reduction that can benefit restaurants, food producers, and consumers.
Increasing Energy Conservation With Sensor Technology
Restaurants consume an incredible amount of energy, easily outpacing other commercial buildings as cooking, water heating, refrigeration, climate control, and other energy-intensive processes send energy bills soaring. 
Most restaurants consume significantly more energy than the average commercial building, and refrigeration is often the most energy consumption. Since refrigerators become increasingly less efficient with age, the problem compounds with time. 
Energy conservation efforts are good for the environment and great for the bottom line. According to one industry report, a 20 percent reduction in energy improves a restaurant's bottom line by one percent, a meaningful number in an increasingly competitive environment. 
What's more, with many diners looking to frequent restaurants that reflect their eco-conscious values, effective energy conservation can be a differentiator that further drives profitability. 
Fortunately, restaurants don't have to rely on onerous light switch patrols to save energy. Rather, restaurants can increase energy conservation by investing in energy management systems (EMS) or IoT sensors that monitor or automatically adjust equipment settings and energy output.
When coupled with dashboard technology that lets managers evaluate and manipulate energy use from a single platform 
Preserving Water Without Compromise 
Water is central to restaurant operations. The average restaurant consumes up to 7,000 gallons of water every day, using this finite resource for cooking, clearing, refreshments, and a various other tasks. 
According to the World Bank, 70 percent of the world's fresh water is used for agriculture, a stunning figure that may not be enough to sustain the rapidly expanding population in the years to come. In fact, it's estimated that agricultural production will need to increase by 50 percent and water withdrawals by 15 percent by 2050 to keep pace with growing food demands. 
Upgrading outdated or inefficient systems can reduce water consumption. However, new units are often prohibitively expensive, and the investment takes time to pay off. Conversely, retrofitting existing units with high-efficiency nozzles and usage moderates can improve efficiency without incurring high costs. 
Meanwhile, IoT technologies can equip restaurant managers to monitor water usage, humidity levels, and other appropriate metrics, identifying water waste instances and minimizing the damage through early intervention. In addition, IoT monitoring can provide frozen or burst pipe monitoring, water heater leak detection, sink and toilet leak detection, and water intrusion monitoring. 
Making Sustainability a Top Priority 
In the year ahead, diners are looking to support restaurants that prioritize sustainability. In other words, diners have a moral imperative to optimize sustainability in a rapidly shifting world, but they also have an economic mandate to adopt best practices. 
IoT technologies can support these efforts, bringing sustainability to the table by helping reduce food waste, increase energy conservation, and preserve water. With the right solutions, restaurants are positioned to cater to shifting consumer demands and burgeoning ecological realities while enhancing profitability. It's a rare win-win-win that restaurants don't want to miss in 2022.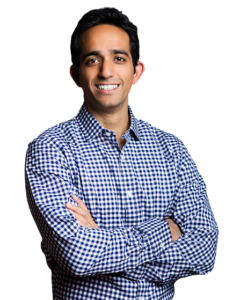 Manik Suri is the Founder and CEO of technology company Therma°. Therma° IoT-powered temperature monitoring and analytics prevent food, product, and energy waste – leading drivers of climate change. Therma° has partnered with national restaurant brands to supply chain leaders in food and healthcare to increase profits while protecting our planet. Before founding Therma°, Manik co-founded the Governance Lab (GovLab), an innovation center at NYU that developed technology solutions to improve government. He is a former Affiliate of Harvard's Berkman Center for Internet & Society and has held positions at global investment firm D.E. Shaw & Company and the White House National Economic Council.