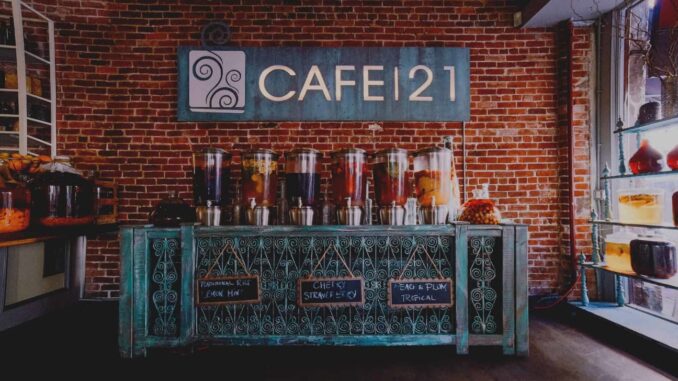 Cafe 21 is a fast-growing breakfast & brunch restaurant in the heart of downtown San Diego. From signature bread to fruit-infused sangrias, Cafe 21 creates everything from scratch. An innovative nature's kitchen located at the intersection of three universities and the 21st largest convention center in North America, Cafe 21 is a vital part of the San Diego community that brings all cultures together.
Before, Cafe 21 used Yelp Reservations to accommodate diners who were planning ahead, but 45-minute waits from walk-ins consistently crowded the front door. As a result, guests were frustrated and hosts were overwhelmed. The brand needed a more powerful solution to improve the customer experience in restaurant.
Cafe 21 upgraded from Yelp Reservations to Yelp Guest Manager and took full advantage of their new waitlist feature. Those diners crowding the front door could now put their name on the online waitlist from anywhere and receive real-time communication when a table is available. The system provided accurate seating times so guests knew when to show up as their table became ready. Yelp Guest Manager cleared their congested front door to improve the customer experience in restaurant.
The numbers tell the real story. In just 30 days, Yelp Guest Manager helped generate 1,200+ incremental diners via the online waitlist. A deeper partnership with Yelp helped them get more from our diner network, and Yelp Guest Manager helped them capitalize on every type of diner. From plan-ahead to last-second, Cafe 21 now has the tools to make sure every diner has a great experience. With Yelp Guest Manager, Cafe 21 shows up for both "reservation" and "waitlist" searches, leading to 140,000 search appearances in one month alone.
Does your company have news it would like to share with our readers? If so, we invite you to review our editorial guidelines and submit your press release for publishing consideration.

Disclosure: This post contains an affiliate link, which means we receive a commission if you utilize this partner solution.