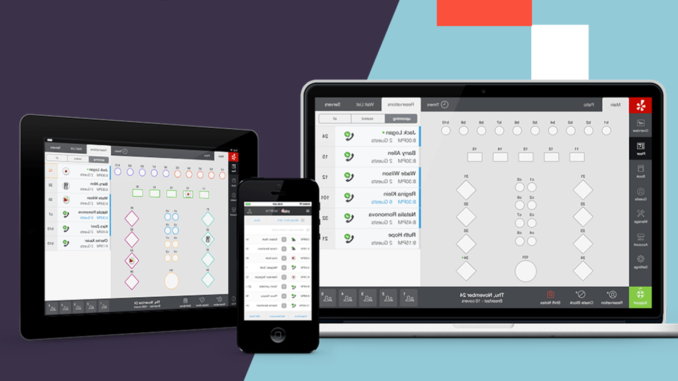 95 million people visit Yelp every month.
Searches for Yelp Waitlist are up 82%
Restaurants using Yelp Guest Manager and Yelp Ads experience an average 8% monthly lift in diner bookings
Now restaurants can manage all of their front-of-house operations across the entire dining experience through one fully integrated solution
Yelp Guest Manager starts at only $249 with unlimited covers
At Yelp, we recognize that restaurants need a partner that helps streamline operations, allowing staff to focus on serving their diners and providing great customer service. That why Yelp has launched Yelp Guest Manager, bringing Yelp for Restaurants front-of-house products and features together into one comprehensive solution.
Yelp Guest Manager includes new digital ordering and guest loyalty integrations, as well as new features that help simplify front-of-house operations for both dine-in and to-go ordering. Yelp also announced a new Virtual Restaurants attribute, to make those businesses easily distinguishable to customers as delivery and/or takeout-only restaurants.
Streamlining Front-of-House Restaurant Operations
Yelp Guest Manager helps restaurants manage all of their front-of-house operations across the entire dining experience through one fully integrated solution — by bringing together Yelp Waitlist, Reservations, Kiosk, Takeout, Table Management, online brand building and more into one suite of offerings. Yelp Guest Manager combines Yelp's high-intent diner network with powerful solutions that simplify and streamline restaurant operations from takeout and delivery orders to dine-in seating.
The new Yelp Guest Manager features the following Yelp for Restaurants software solutions:
Reservations & Waitlist: Enables restaurants to easily integrate digital reservations and waitlists into their Yelp page and websites, providing diners the opportunity to join the waitlist from home (or elsewhere), with accurate seat times and live status updates that helps reduce no-shows and line-abandonment for restaurants.
Table management and POS features: Gives hosts and servers what they need for smooth front-of-house operations including custom floor maps and sections, as well as integrations with POS and other systems.
Takeout: Lets restaurants add takeout orders, track them, and notify guests via text message when their food is ready for pick up.
Kiosk: Helps teams focus on hospitality by allowing diners to check themselves into a digital waitlist upon arrival, and receive automated wait times and text notifications with their table status. Available as an add-on to Yelp Guest Manager.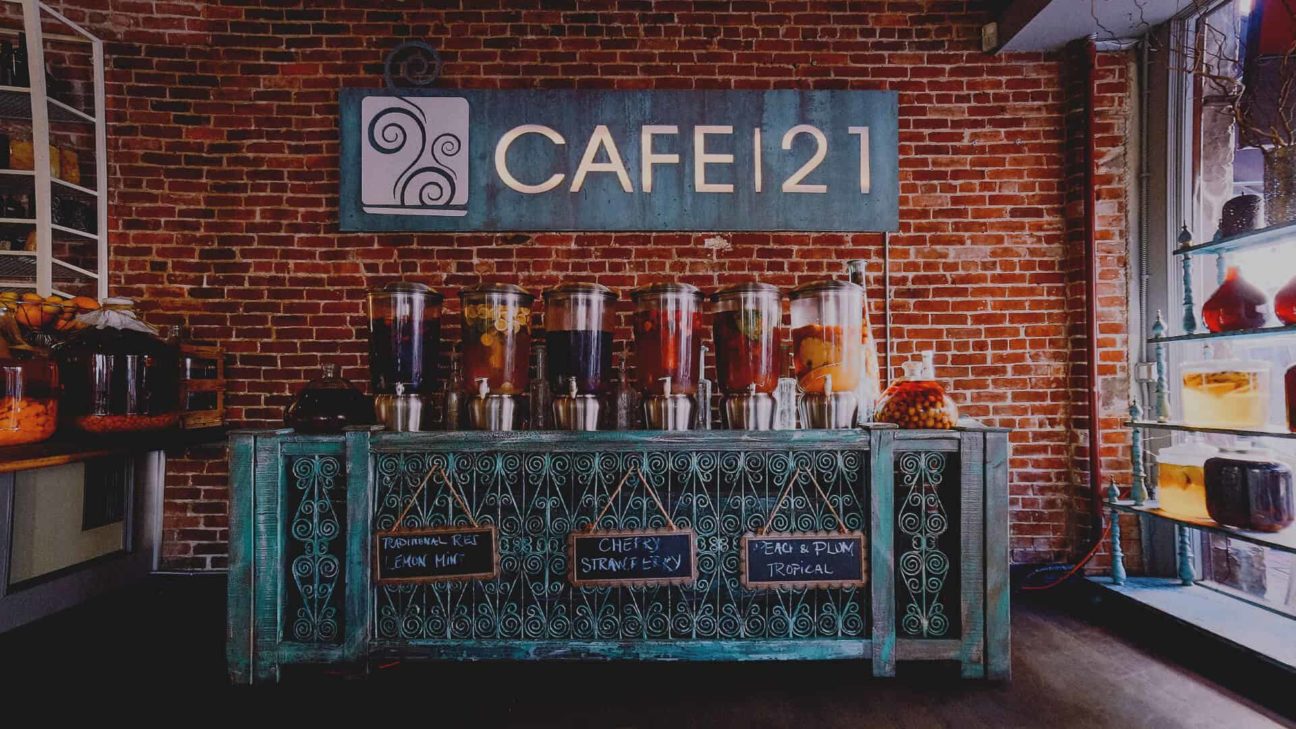 Throughout the pandemic, Yelp's front-of-house technology has helped ease operational burdens, including supporting restaurants as they adopted new food delivery methods like takeout, delivery and curbside; providing tools for restaurants to communicate directly with diners; and easing the front-of-house workload to automate check-in, manage waitlists and contact diners.
By centralizing management of takeout and delivery orders, guest communications and table flow, Yelp Guest Manager offers increased functionality to help manage the guest experience wherever they choose to dine. Current Yelp Waitlist customers will continue to have access to existing features through Yelp Guest Manager. Existing Yelp Reservations customers will be able to upgrade for free to gain access to Yelp Guest Manager. Yelp Guest Manager starts at $249 with unlimited covers.
Recognizing Loyal Customers to Drive Repeat Diners through Punchh
Loyal customers have always been a driving force behind restaurants' success. To help restaurants encourage repeat diners, today, Yelp is also announcing an integration with Punchh, an industry-leading loyalty and engagement platform, enabling restaurants to provide personalized customer loyalty programs through Yelp Guest Manager.
National and regional brands can now combine the power of Yelp Guest Manager with Punchh's marketing services to receive rich diner data – including loyalty tier, seating preferences, lifetime visits, birth date, and anniversary – allowing the front-of-house staff to deliver a more personalized experience for loyal customers, in addition to more relevant and engaging promotions. This diner data from Punchh is only shared with Yelp Guest Manager customers when the diner opts-into sharing their data through the restaurant's loyalty program.
Optimizing Delivery, Takeout and Curbside Orders through Olo Integration
As online orders increase, there is a growing need to simplify managing multiple customer experiences. To address this opportunity for national and regional restaurants, Yelp Guest Manager will now integrate with Olo, a leading on-demand commerce platform that powers digital ordering and delivery programs for the restaurant industry.
The integration will automatically input new orders made on a restaurant's website or app, if powered by Olo, directly into the Yelp Guest Manager app. This allows restaurants that leverage Olo for their digital ordering experiences to manage all of their front-of-house guests from one iPad, streamlining takeout, delivery and curbside operations, ultimately increasing efficiency.
Additionally, restaurant partners that are also Yelp Ads customers can now place a pixel (provided by Yelp) on their Olo ordering site providing the ability to measure and attribute ad-spend impact on view-through and click-through conversions. This update will allow brands to better quantify the impact of their Yelp investment and even more effectively plan their ad spend.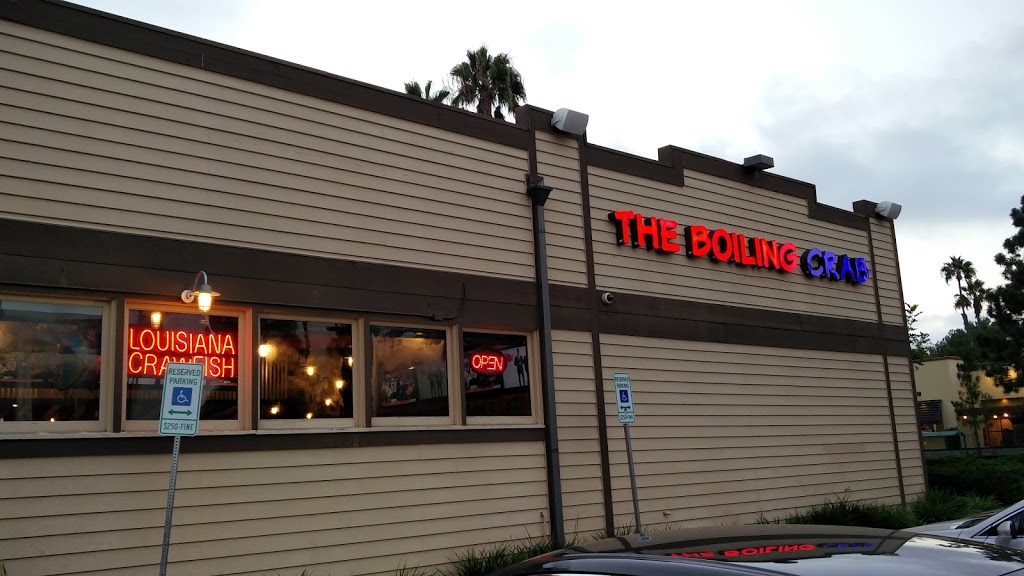 New Yelp Guest Manager Features Simplify Restaurant Operations for Dining In and Curbside Pickup
Yelp is releasing new Yelp Guest Manager features for hosts and managers that support restaurant front-of-house operations including, new languages in Yelp Kiosk, reservation seating conversion analysis, self-serve settings for reservations and curbside pickup SMS.
New Languages: We've added 7 new languages to Yelp Kiosk, allowing for even more customers to seamlessly add themselves to the restaurant's waitlist so front-of-house staff can focus on hospitality. Available languages include: English, Korean, Japanese, Chinese (simplified and traditional), Spanish, Filipino, and Vietnamese.
Reservation Seating Conversion: Yelp Guest Manager will now allow restaurants to see what percentage of their reservation parties were actually seated in the Business Owner App. This insight will allow restaurants to better measure the effectiveness of their reservation cancellation policies.
Self-Serve Reservation Settings: This new feature will allow restaurants to adjust their reservations capacity directly in the business owner app. Hosts will now be able to modify the minimum or maximum size for reservations, adjust the number of guests or parties that are accepted in 15 minute intervals, and edit the pre-booking notes for guests without contacting the Yelp support team.
Curbside SMS – Yelp Guest Manager will now give the host the option to indicate when an order is curbside and automatically text the consumer with order updates. The confirmation text asks guests to text back when they arrive and provide details, such as their car make and model to help ensure hosts have the information they need to manage and deliver orders efficiently.
Providing Virtual Restaurants with a New Path to Reach for Diners
Yelp also announced a new, free business attribute that helps users identify virtual or delivery-only restaurants. Our new Virtual Restaurants attribute allows ghost kitchens, virtual restaurants and virtual food courts to easily identify themselves and their service areas to customers, eliminating customer confusion around their delivery experience. For customers who are looking to dine-out at a restaurant, this designation also helps clarify that no seating is available, and in some cases that delivery is the only way of ordering food from the virtual kitchen.
To add the attribute, log into your Yelp for Business account and follow these steps:
Go to the Business Information section
Click Add (or Edit if you have existing content here) next to "Amenities and more"
Click Yes next to the attribute you'd like to turn on
Click Save Changes
On the app and web, users can find this attribute listed in "Amenities and More" on a business page.
We want to help restaurants capitalize on the growing demand we are seeing in online and delivery and those returning to dining out.
New Features
Since launching in October, Yelp Guest Manager has been further enhanced with a number of new features and next-generation platform capabilities. In February, for example, we added two time-saving features that help hosts confidently manage the floor plan with greater control at their fingertips.
This month, Yelp Guest Manager unveiled Table Suggestions, which eases your host's workload by auto-assigning each reservation based on party requirements, table size, and availability. It also warns you of scheduling conflicts, so you'll never be overbooked.
This month, we also unveiled Shift Management. From building weekly recurring schedules to creating one-off shifts for special days, manage upcoming shifts in your Yelp Business Owner Account.
Matching guest reservations with table inventory is like a game of Tetris. Next month, we're releasing a new feature to help you level up with ease.
Other new features include:
Staff Stamp. Overbooked no more! We're giving customers an accountability feature that requires staff to add their initials when making a booking change or a new in-house reservation that affects table availability. You can view the changes with a staff initials stamp in the History tab of the host app.
We know you're pressed for time, and running a smooth FOH means getting more time to focus on your guests. That's why we're adding a faster and easier way to keep your floor plan updated.  Now you can drag and drop parties to seat, combine, or change tables without extra taps.
Table Timers. Pace your floor by viewing multiple upcoming reservations or blocks by table. Turn this on by tapping the ⚙ (gear icon) at the bottom of the floor plan and selecting "Multiple" under the "Upcoming" section.
Table Blocks. Now you can keep certain tables from being booked online each day. With Table Blocks, enjoy the flexibility to:
Create manager blocks for walk-ins or VIPs during a chosen time period
View current or edit upcoming same-day blocks
View overlapping blocks or assigned reservations
Restaurants can also expect more new Yelp Guest Manager features to be available soon.
UPDATED 5/2022: For a limited time, Yelp is offering readers of Restaurant Technology News a $100 Visa gift card just to demo Yelp Guest Manager (no purchase required) and 3 months free with an annual subscription. Read more and schedule a demo here.
Disclosure: Yelp is an affiliate marketing partner. This post contains affiliate links, which means that Restaurant Technology News receives a commission if you utilize this partner solution.