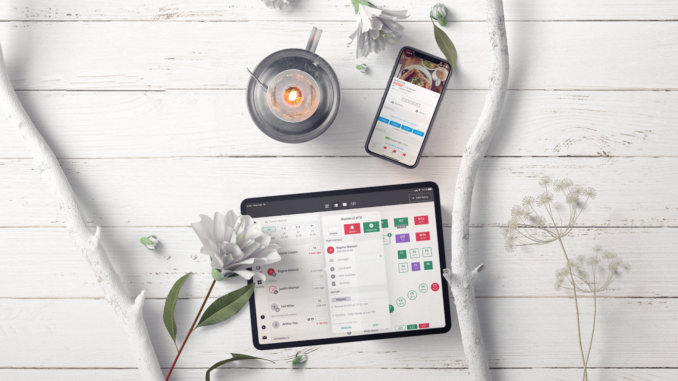 With new restaurant technologies coming to market all the time, it is no easy feat to stay up to date with what's new, and, more importantly, to know which solutions can have a real impact in the context of a specific restaurant. Equally important to knowing what solutions are out there is knowing which provider will be the best fit.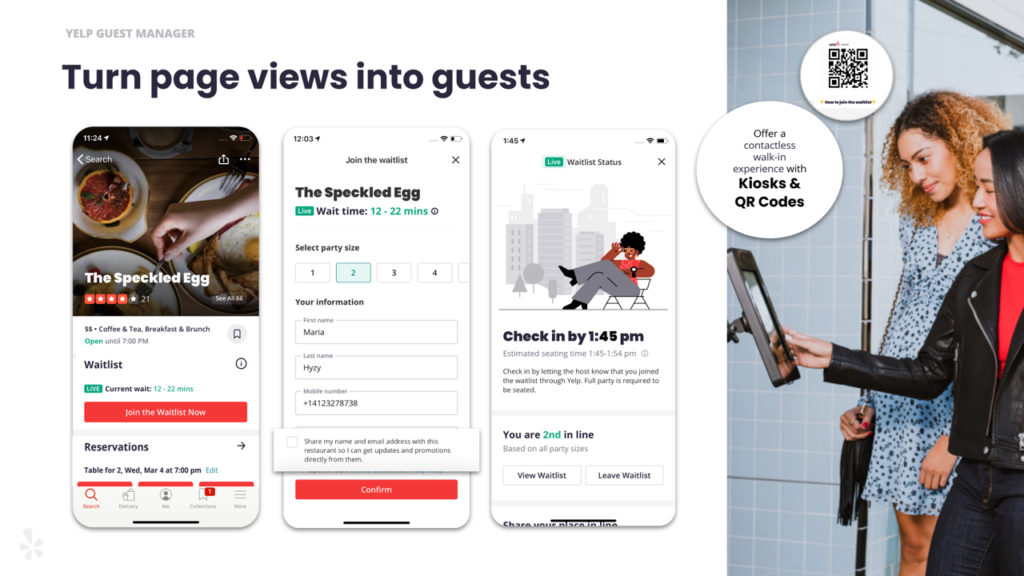 Partnering with the right technology solution partner can make all the difference in the world. Even if two competing solutions offer fundamentally the same set of features, functionality and benefits, the experience of working with one solution provider compared to another can vary dramatically.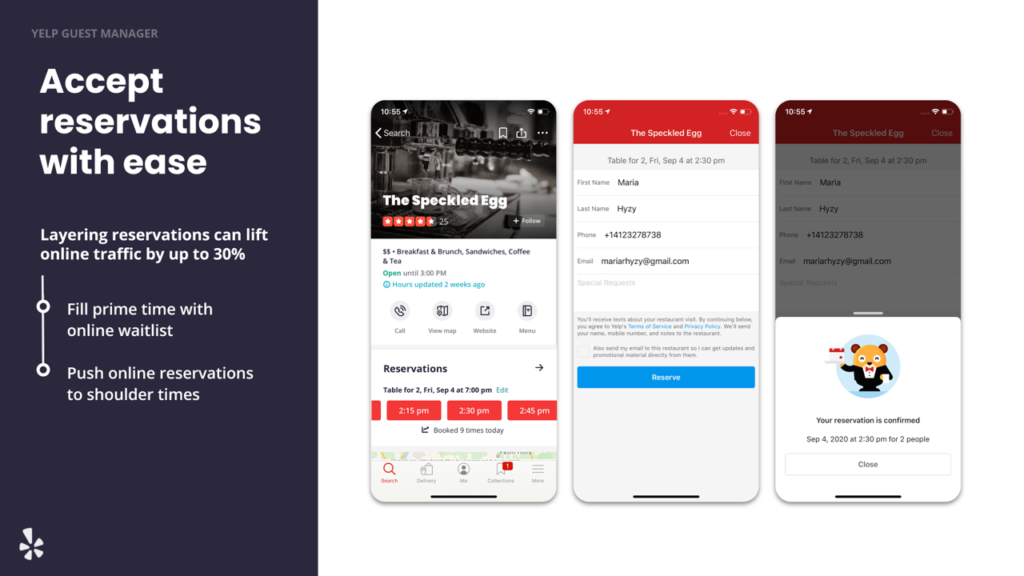 Restaurant technologies need to cover the basics around food ordering, secure payment processing, etc. Every restaurant has its own set of requirements and priorities in terms of features and functionality. A multi-location restaurant operation, for example, will probably want to purchase a system that features multi-restaurant management capabilities — with single sign-on, for example, and unified data analysis and performance reporting.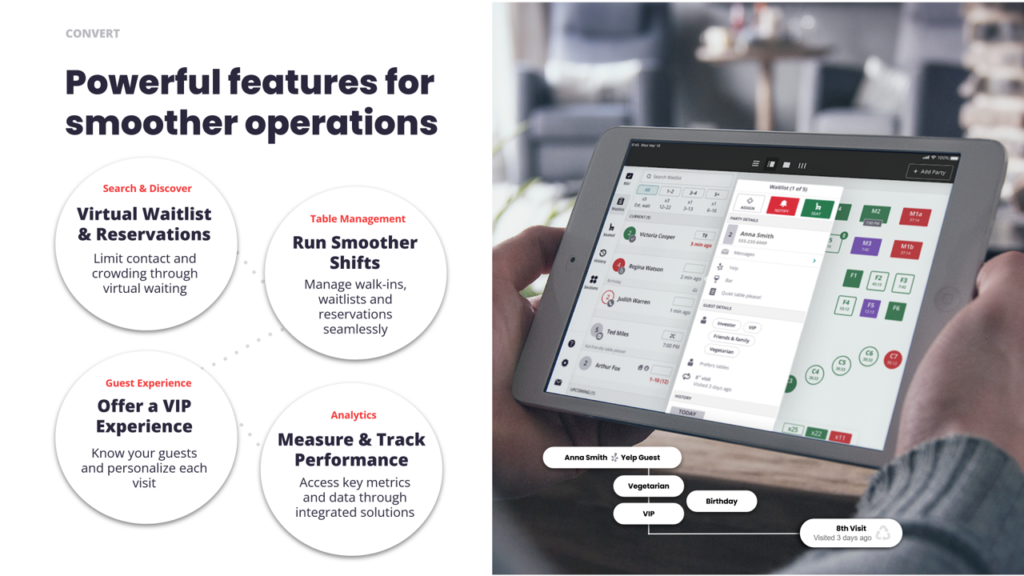 Restaurant operators need to analyze all aspects of the business, from menu item profitability and table seating configuration to server productivity, and have the tools to make ad hoc queries and refresh dashboards using relevant data sets, over any time period, to get the answers they need.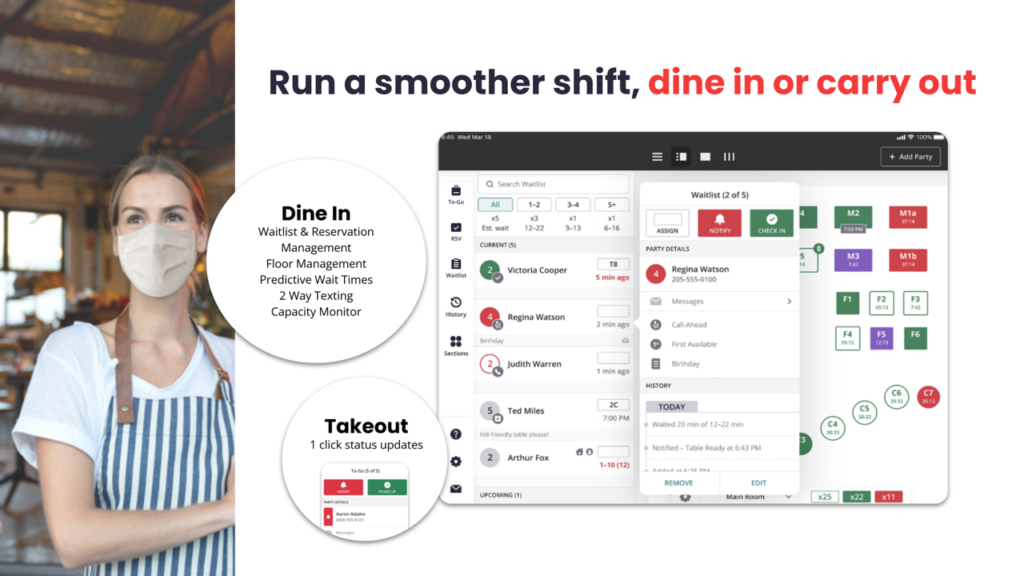 By systematically mining and analyzing the gigabytes of data related to guests, inventory, menus, employees, suppliers and various operational and financial aspects of the business, restaurant operators can generate all kinds of actionable insights and answer all kinds of questions.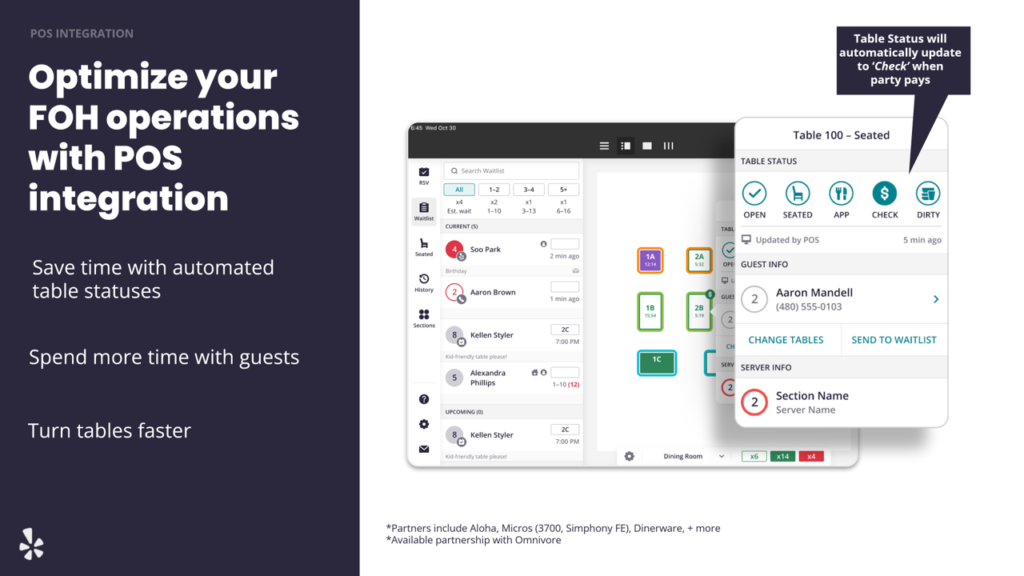 Restaurant operators work tirelessly to identify opportunities for improvement in guest satisfaction. Any technology that can help to better manage and improve guest relationships is bound to be money well spent.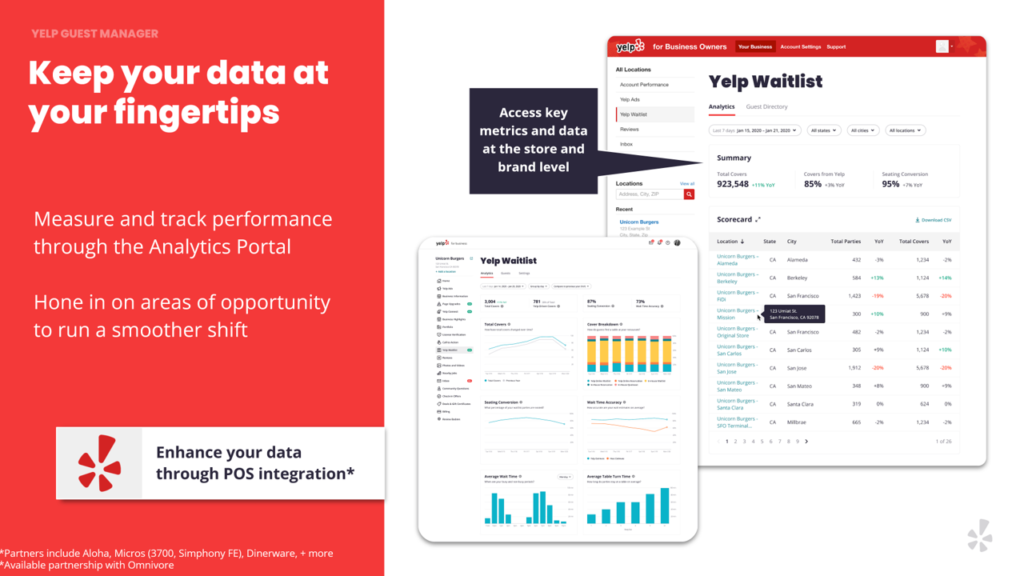 Today, restaurants have the ability to capture an enormous amount of valuable guest information, from POS transaction data to guest feedback solicited through survey and reward programs to guest sentiment data from social media. By integrating this diversity of data, they capture into a centralized CRM repository, restaurant operators can take a more guest-centric approach toward managing their businesses.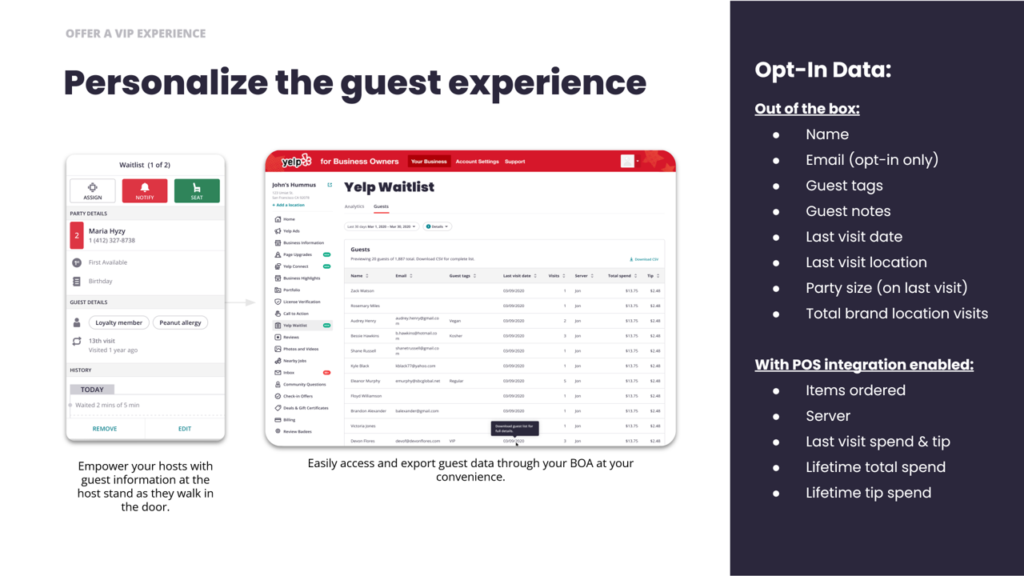 Ongoing analysis of everything from menu item popularity to server interactions to restaurant traffic flow can yield a plethora of actionable insights that can further improve the overall guest experience, ultimately translating into dollars and cents.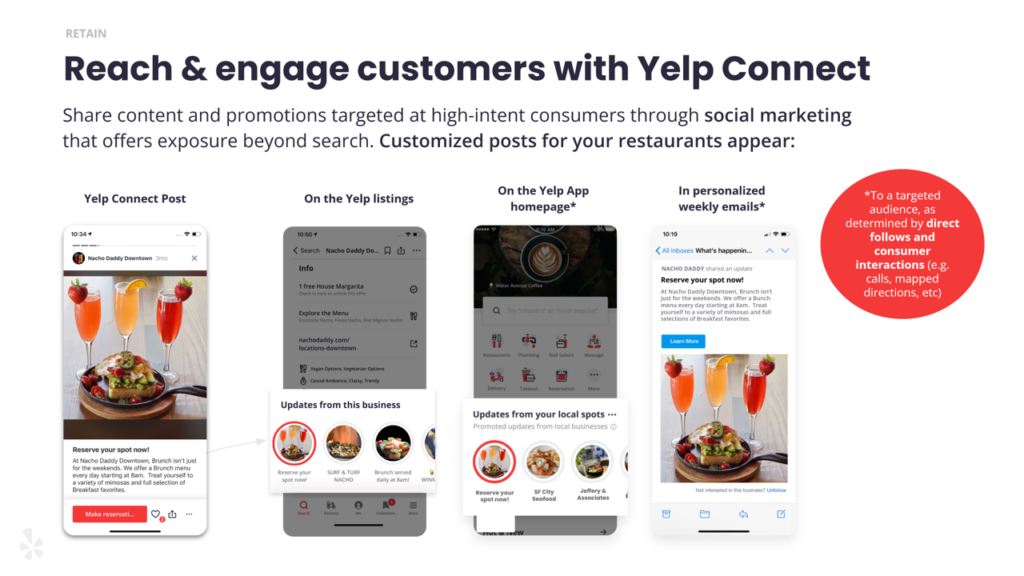 Increasingly, guests are coming to expect a special, personalized experience. While no technology can replace a server with years of experience and relationships with regular diners, technology can help enhance the quality of the guest experience, particularly in dining establishments where that sense of familiarity may otherwise be lacking.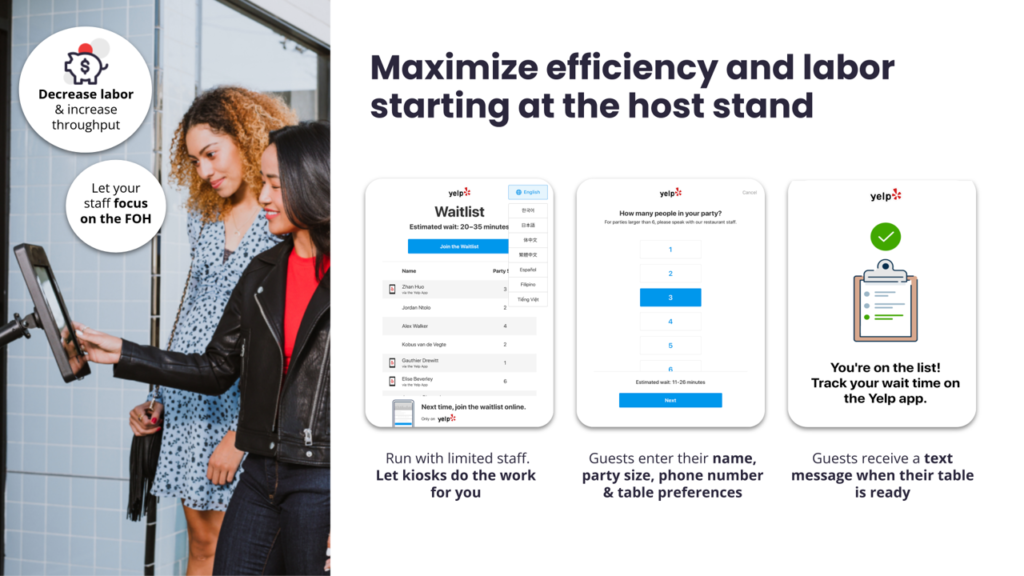 By knowing their name, food and drink preferences, servers can greet guests upon arrival and recommend dishes based on their past experiences. Keep in mind that while diners want the personalization benefits technology can offer in the dining space, it is advisable to keep the data-driven platform capabilities in the background.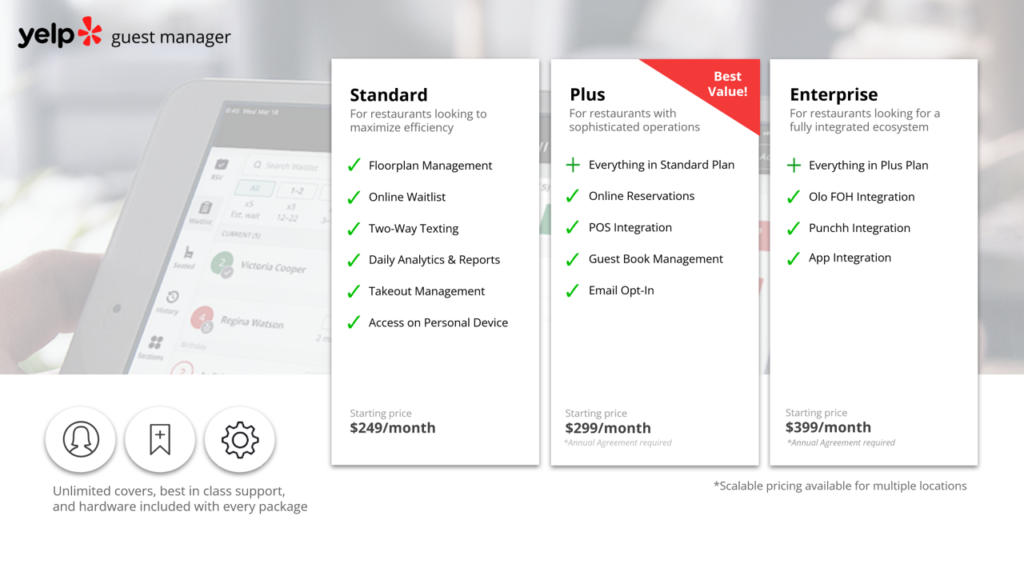 The extent to which a new restaurant technology would likely improve operational efficiencies is of paramount importance in the new normal. Would the new solution streamline day-to-day processes? Would it reduce the amount of time spent on redundant and/or time-consuming tasks? Would it help cut costs in other areas, such as inventory waste? Reducing overhead and increasing margins by even a few percentage points can sometimes mean the difference between success and failure for an eating establishment.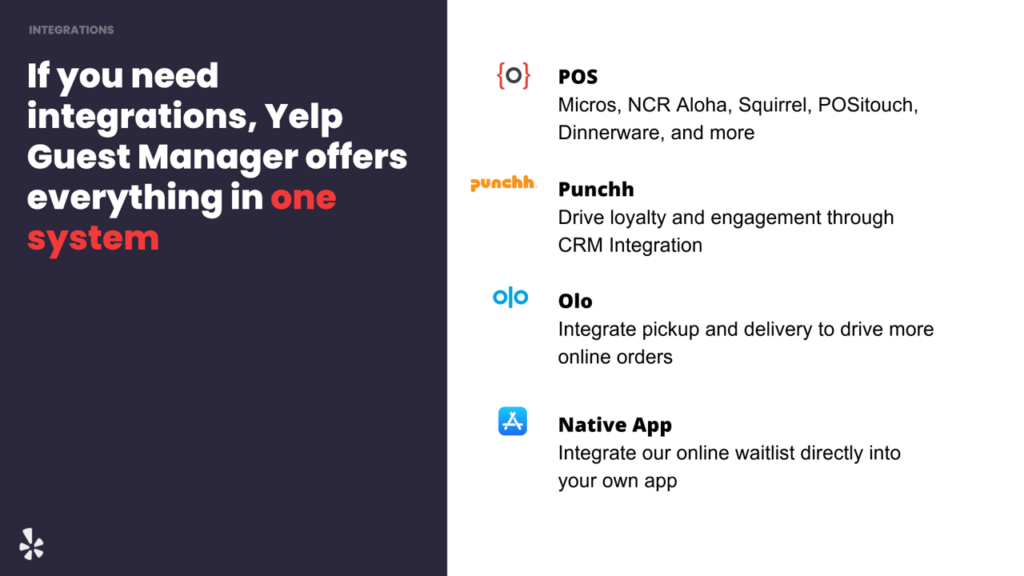 Now restaurant technology provider (and crowd-sourced restaurant reviews company) Yelp is taking the restaurant operations and guest management game to a whole new level with the launch of a powerful platform that combines a vast array of of front-of-house solutions into a single, comprehensive system. The platform integrates with some of the biggest names in restaurant management and POS systems to increase connectivity within the restaurant.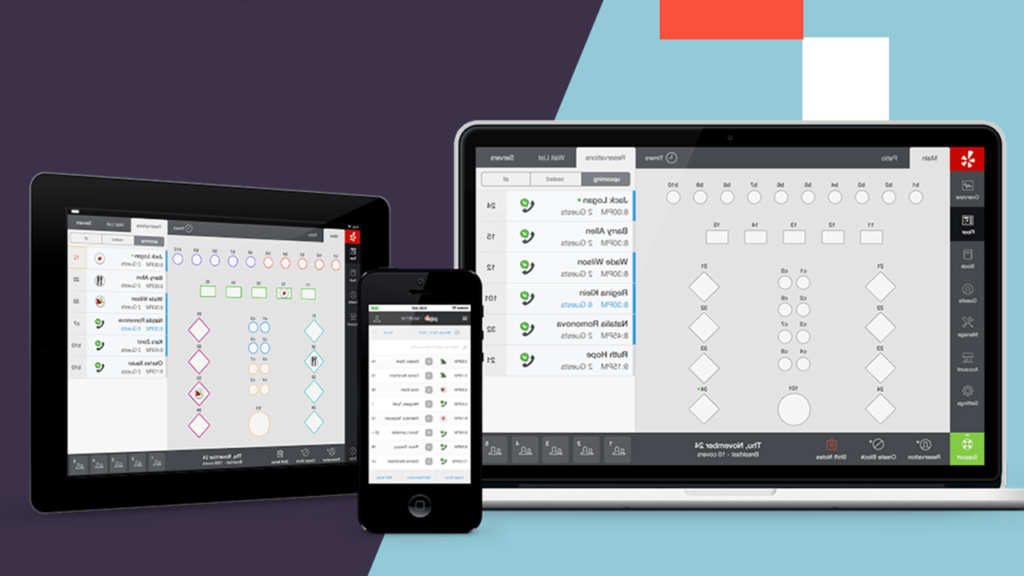 The next-generation solution, dubbed Yelp Guest Manager, was launched in October 2021. Although relatively new, it is already helping thousands of restaurants (more than 12,000 as of May, 2022) streamline their operations as they work to better serve the needs of customers both online and on-premise. Early reviews for Yelp Guest Manager on the App Store and various software ratings and ratings sites are stellar, with restaurants across North America reportedly improving their overall operational performance in very significant ways.
Reservations & Waitlist: Allows restaurants to accept reservations and waitlist requests via their Yelp page.
Table management: Gives hosts and servers custom floor maps and sections.
Takeout: Allows restaurants to track pickup orders and text guests when their food is ready.
Kiosk: Available as an add-on to Guest Manager, this allows guests to check themselves into a digital waitlist and get text notifications on their table status.
By simplifying and streamlining all aspects of their front-of-house operations with Yelp Guest Manager while simultaneously leveraging the Yelp network, restaurants are not only saving time and money but also driving increased diner bookings by an average of 8 percent, according to the latest data.
Related: How Yelp Guest Manager Combines All Front-of-House Features Into a Single Comprehensive Restaurant Platform
Related: Cafe 21 Seats More Diners While Improving the Overall Customer Experience with Yelp Guest Manager