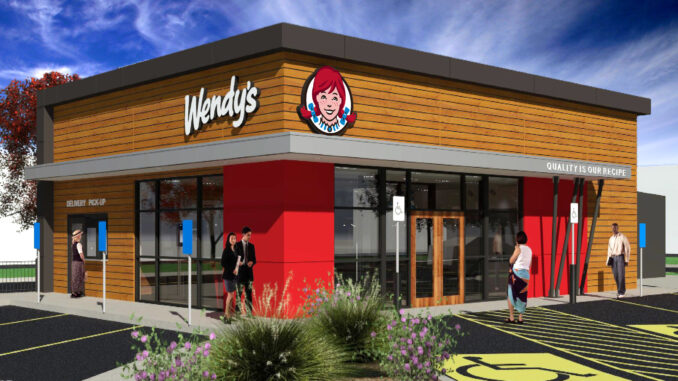 In 1970, Dave Thomas, the founder of Wendy's, introduced breakthrough innovations that helped transform the entire quick service restaurant industry. Foremost among these innovations was a new design element known as "the pick-up window." This first modern drive-thru restaurant played an instrumental role in propelling the brand from a four-store local Columbus hamburger chain into a franchise company that today employs hundreds of thousands of people across approximately 7,000 restaurant locations.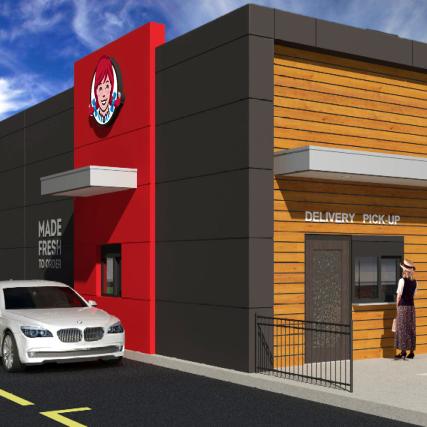 Now the Wendy's Company is once again turning its attention the physical design features of its restaurants. The company has unveiled a modernization initiative, dubbed Global Next Gen, focused on enhancing the quality of digital experiences for both employees and customers. Beginning next month, Wendy's new traditional restaurant builds will, according to a company spokesperson, feature a "sleek and modern design" with an optimized layout and next-generation technology designed to improve convenience, speed and accuracy.
"To accelerate our business and expand our footprint across the globe, we must consistently meet the needs of our customers however they chose to engage with Wendy's, whether that's through a digital platform or in the drive-thru" said Wendy's President and CEO Todd Penegor. The new initiative aims to enhance the customer experience "across ordering channels and streamlines operations for our crew, all while creating better returns for franchisees."
The new initiative will reportedly includes the following design features and technology:
Delivery Pick-Up Window: A dedicated delivery pick-up window and delivery parking makes it more convenient and quicker for delivery drivers, who previously needed to enter the dining room, to grab orders and go. This design also shifts traffic out of the drive-thru line where customers are waiting, so crew can focus on taking and fulfilling orders more quickly, efficiently and accurately.
Dedicated Mobile Order Pickup: Global Next Gen features mobile order parking and pick-up shelving in-restaurant. Customers select a pick-up time when placing their mobile order and upon arrival, park in a dedicated mobile order parking spot, grab their meal off the mobile order pick-up shelving and enjoy their Wendy's favorites.
Reimagined Kitchen: A new galley-style kitchen design, which runs from the front to the back of the restaurant, increases efficiency and oversight for crew across all sales channels. The kitchen design allows for efficiencies at the point of sale, provides the ability for crew to slide between positions more easily throughout the day and supports faster order fulfillment and culinary innovation.
Next Generation Technology: Global Next Gen comes alive through the next generation of modernized technology that works hard behind the scenes, allowing restaurant teams to handle significantly more digital business than before. This also provides a platform for forward-leaning technology innovation.
Optimized Infrastructure: New restaurants will use more efficient building elements such as lighting and HVAC to decrease energy usage and costs.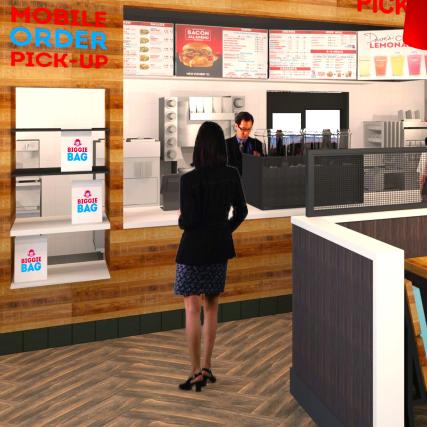 "As the first restaurant brand to offer a modern pick-up window more than 50 years ago, Wendy's continues its legacy of design and innovation with Global Next Gen," said Penegor. "Our new global restaurant standard unlocks opportunities at the intersection of innovative design and technology, bringing us one step closer to our vision of becoming the world's most thriving and beloved restaurant brand."
"Every Wendy's function, from Operations to Technology to Human Resources to Quality Assurance, has partnered on the design and strategy of Global Next Gen," said International and Chief Development Officer Abigail Pringle in an interview posted to the company website. "Franchise leaders from the U.S., Canada and around the world have provided input on the concept, allowing us to refine the design along the way. Gathering feedback from all areas of our business helps ensure that our new global design standard creates better experiences for all: our customers, restaurant teams and franchise partners."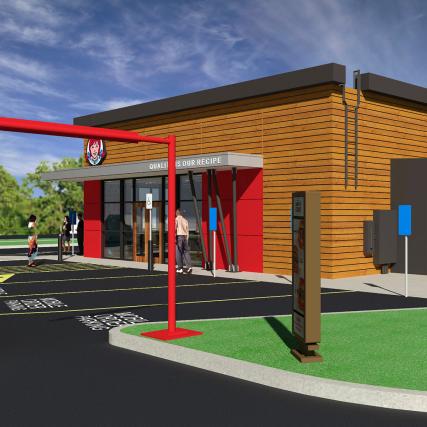 "Technology powers everything in the restaurant, from the DSG 2.0 grill to the new back-office platform," added Chief Information Officer Kevin Vascon in the same interview. "The magic of the new design comes alive through the next generation of modernized technology that enables restaurants to handle significantly more digital business than before."
Wendy's reportedly plans to open the first Global Next Gen restaurant in New Albany, Ohio in Spring 2023. The new initiative appears be innovative in many respects. It will likely help Wendy's achieve some of its core objectives when it comes to increasing operational efficiency and enhancing the guest experience by incorporating a range of various digital features, many of which have already been implemented or are in the process of being at other leading quick service restaurant chains. In short, Wendy's modernization initiative is unlikely to revolutionize the industry in the way that Dave Thomas did more than 50 years ago with the introduction of now-ubiquitous pick-up window.