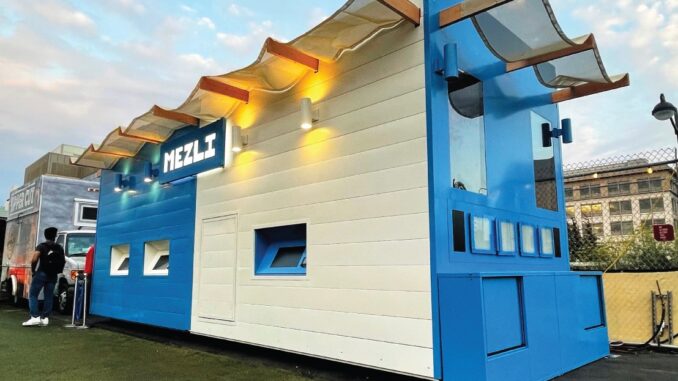 Some of us remember being mesmerized by the first generation of vending machines that could prepare coffee and hot chocolate without human intervention. Fast forward a few decades and a startup restaurant concept, based in San Mateo, California, is set to launch next week. It will reportedly be the world's first fully-autonomous robotic restaurant. Called Mezli, the public opening follows a several-year buildout at KitchenTown, a food technology innovation center.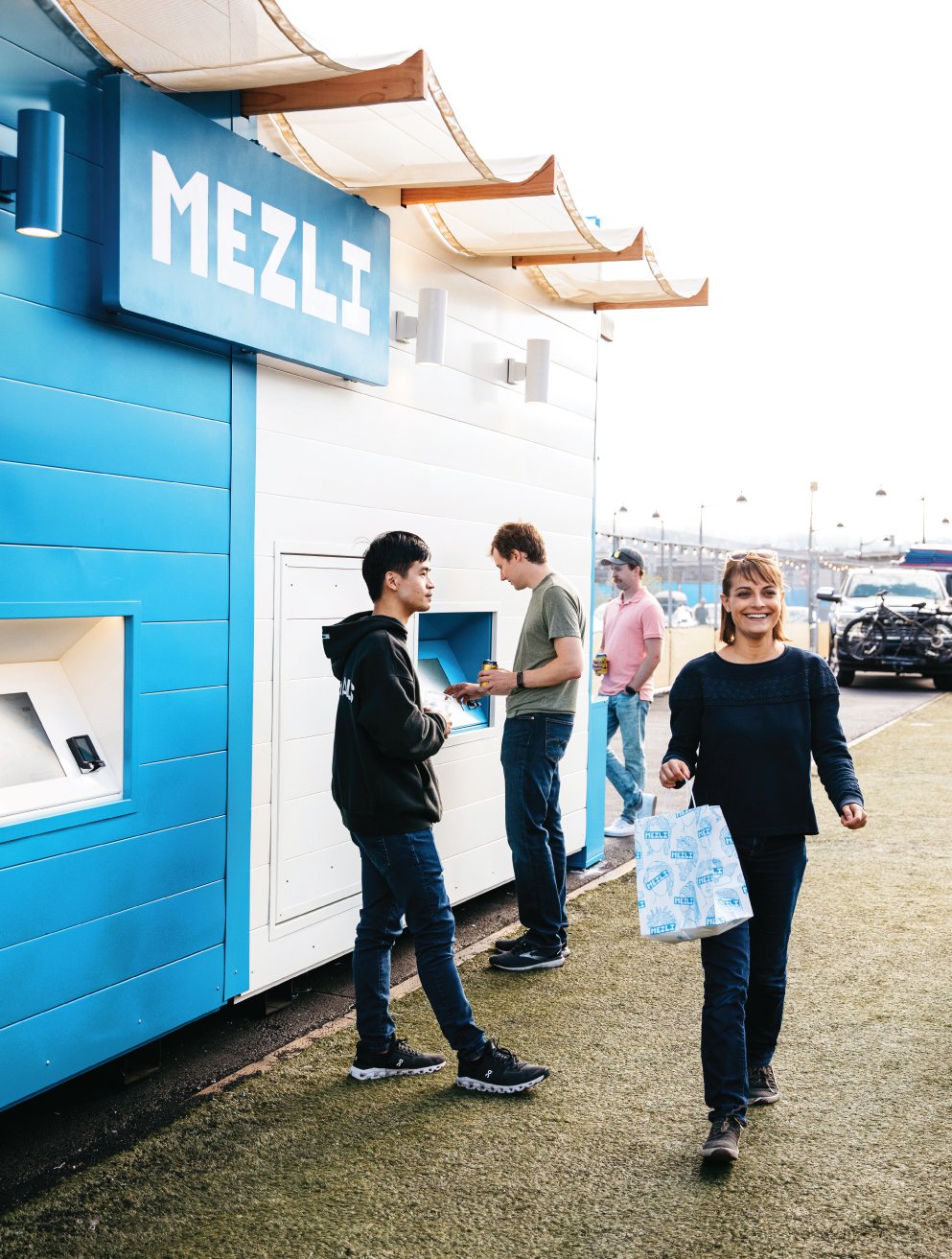 According to the company, it will be the first-ever restaurant to serve a full hot menu to customers without requiring any human intervention. The automated approach will reportedly allow Mezli to offer its menu of Mediterranean grain bowls, sides, and drinks at a significantly lower price point than similar fast-casual restaurants – its grain bowls start at $6.99 – providing a healthy, convenient and affordable dining option for neighborhood residents and workers.
Mezli was founded by a team of Stanford engineers: Alex Kolchinski, Alex Gruebele, and Max Perham. As graduate students at Stanford, they found that they had no nearby food options that were convenient, affordable, and healthy. Putting their technical backgrounds to use, they teamed up with Michelin-star chef Eric Minnich to solve the problem with a combination of robotic and culinary innovation.
The team started full-time work on Mezli in January of 2021 while participating in the Y Combinator startup accelerator and working out of the Kitchentown food innovation center. During 2021, the team opened a pop-up restaurant, built a prototype robot, and brought on a number of employees, investors, including roboticist Pieter Abbeel.
In June of this year, the company successfully raised a $3.5 million investment seed round. Participants included a number of individual and institutional investors, including Metaplanet, AIX Ventures, Share Capital and Reinforced Ventures.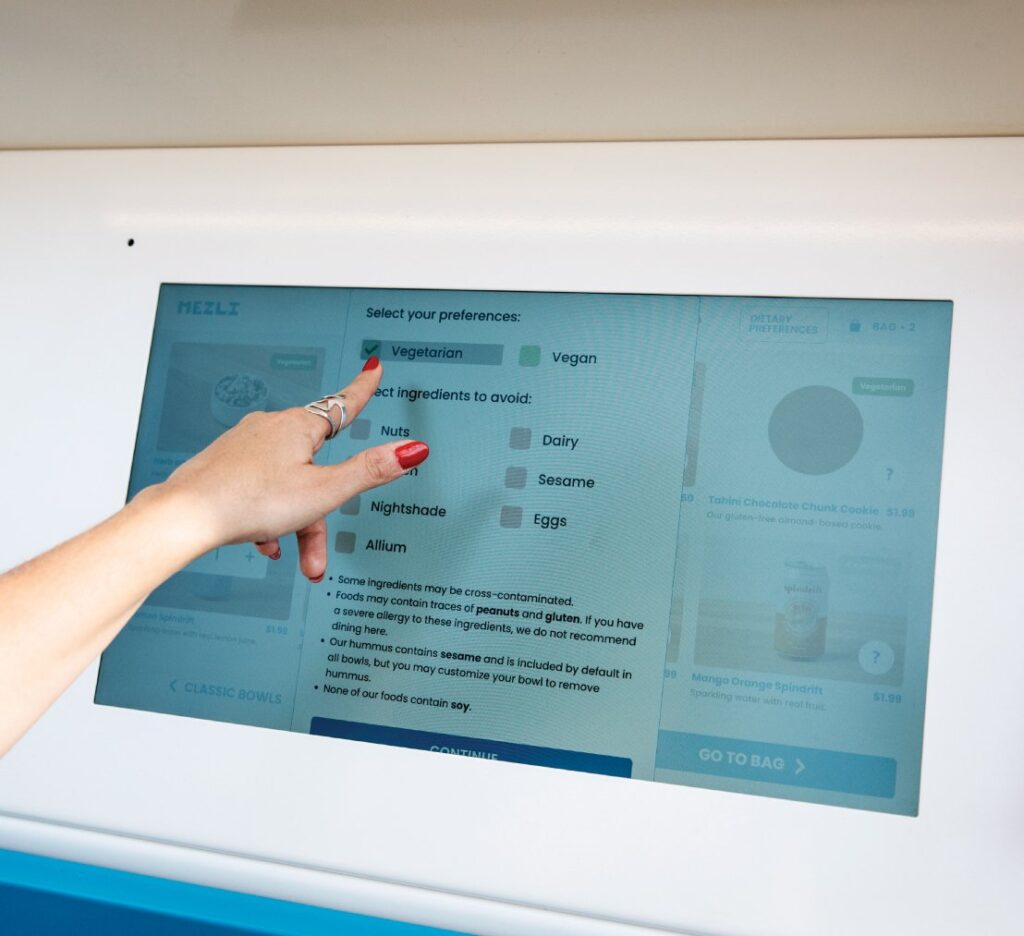 Previous automated culinary concepts have either achieved partial automation of fresh hot menus, but required human involvement in the process, or achieved full automation of simpler menus, like rehydrated noodle bowls and made-to-order cold salads. This restaurant will reportedly be the first to autonomously serve customers a fully customizable, made-to-order hot menu, with no human intervention required at all.
KitchenTown reportedly put the full weight of its resources and talent behind Mezli's development during the incubation phase. In addition to investing in the start-up's seed round, it created a customized "homebase" for the team to grow their ground-breaking concept into a consumer-ready operation. This included providing a 5,000 square foot workspace in its Innovation Garage for the robot to be built.
KitchenTown Founder and CEO Rusty Schwartz said in a press statement that helping to fuel the development and growth of Mezli and launch it into the world is exactly the type of positive impact he intended to make when he built the multi-faceted campus in 2014. "I know that driving positive change in our food system has to happen from the ground up; from emerging innovators who are sustainability-minded, tech-savvy, eager to collaborate and hungry to scale," he said. "To play a critical role in making their visions a reality, KitchenTown has to provide the capability, infrastructure, mentorship and ecosystem."