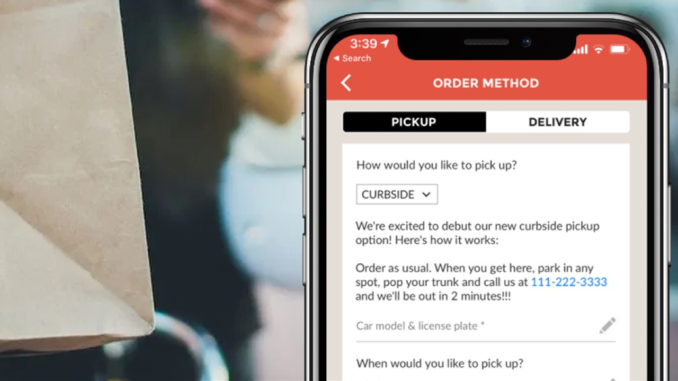 Incentivio, the only fully automated intelligence-driven guest engagement platform for restaurants and virtual kitchens, now integrates directly with and Uber to offer a seamless, efficient flat fee delivery solution for restaurants.
With this integration, Uber will provide delivery drivers to restaurants using Incentivio's order-ahead solutions. Restaurant guests can order delivery directly from a restaurant's website or mobile app, and the Incentivio platform seamlessly dispatches an Uber driver for the delivery. The flat delivery fee also means that restaurants are able to maintain margins while maintaining brand loyalty.
"Uber brings access to a world-class delivery fleet— a real win for Incentivio as well as our restaurant partners" says Sash Dias, COO of Incentivio. "With Incentivio and Uber, restaurant guests have a completely contactless delivery experience, can track their order status in real-time, and can schedule orders to be delivered immediately or up to seven days in advance. This partnership validates both companies' mission to help restaurants thrive in a digital-first world."
Restaurants are charged a flat fee per delivery order rather than a percentage of the cost of the order. This allows restaurants to control their margins and even split the fee between the restaurant and the guest. Restaurants can also set a minimum spend for their customers to be eligible for delivery.
Founded in 2016 by Rajat Bhakhri (CEO) and Sash Dias (COO), Incentivio is the industry leader in leveraging AI and Machine Learning to drive restaurant revenue and guest engagement. Incentivio is​​ passionate about helping its partners build stronger relationships with their guests. That community spirit starts with the company's consultative and customized approach to sales, implementation, customer success, and customer support. Its mission is to create connections that matter by working with restaurant brands to develop a solution that fits their experience.
"We're excited to partner with Incentivio to bring new growth opportunities to restaurants small and large," says Bernie Huddlestun, General Manager of Uber Direct for the US & Canada. "We know native delivery channels are increasingly important to restaurants, and now operators that use Incentivio and are integrated with Toast, EatOkra and other POS systems can tap into the Uber courier network with ease."
Does your company have news it would like to share with our readers? If so, we invite you to review our editorial guidelines and submit your press release for publishing consideration.