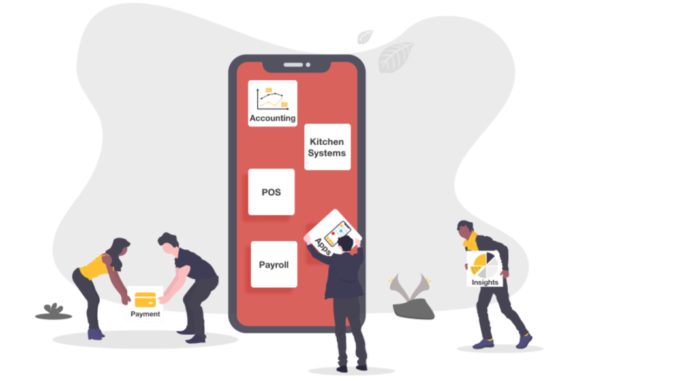 Restaurant technology solution provider ShoppinPal, an iPaaS (Integration Platform as a Service) pioneer in the food, hospitality and retail verticals, has secured $5 million in new investment.
Headquartered in California, with operations across the US and Canada, ShoppinPal has developed a unique, SaaS-based integration technology model. Using its plug and play "Automation by Integration" platform, ShoppinPal has worked closely with software application providers serving the food and beverage, hospitality and retail industry to enable seamless connections with their customers for both migrations and integrations at scale.
With ShoppinPal, SMBs operating across these sectors can unlock new revenue streams by integrating with the growing number of food and beverage delivery services available to consumers worldwide, as well as online ordering services and ePOS platforms. These include: Square, Shopify, Vend, Toast, FlipDish, Clover and many more.
ShoppinPal's platform is 100 percent Plug and Play with no development or operational inputs required from enterprise software application providers. ShoppinPal is able to connect any app in the food and retail/e-tail domains to all leading POS and payment systems of their merchant customer bases.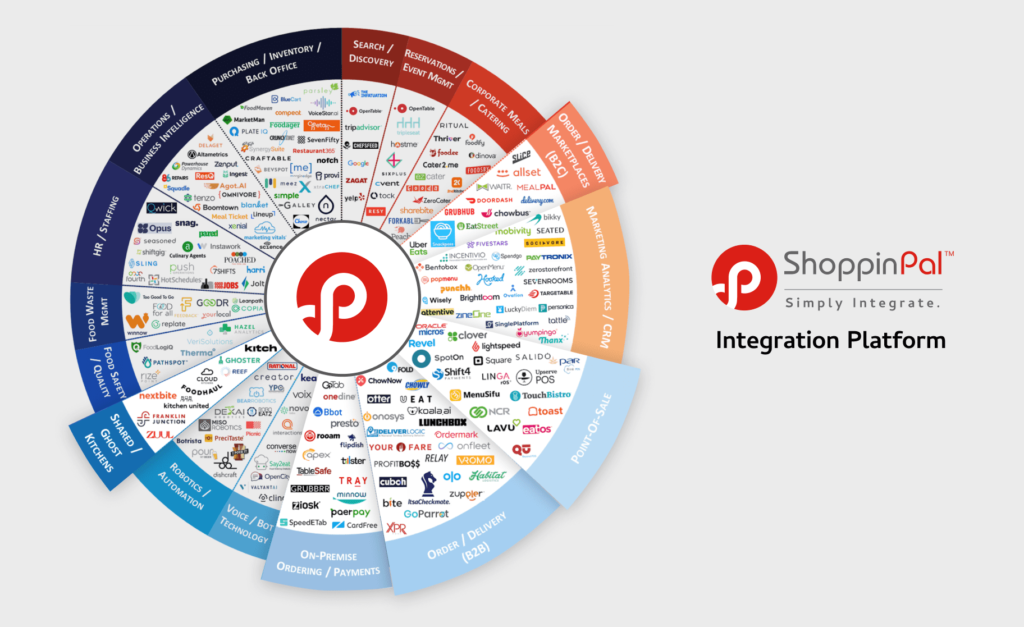 Led by Mucker Capital with participation from Menlo Ventures, Pitbull Ventures, Incisive Ventures and several angel investors, the investment will fuel ShoppinPal's plans to capitalize on the exponential growth it has experienced in 2022 and grow its customers based from 10,000 SMBs to 40,000 SMBs in the next 12 to 18 months.
"The hospitality, food and beverage industry has been permanently transformed as a result of the pandemic," William Hsu, Co-Founder and Partner, Mucker Capital. "There has been an explosion in the magnitude of technologies and software serving the industry, with over $25 billion in venture capital invested in the last 5 years alone. This has created a tremendous area of opportunity for a new platform to emerge in the space, bringing order, interoperability and data consistency, which enables SMBs operating in this space to truly harness the benefits of all the disparate, siloed, applications deployed throughout the industry."
"In just two years, ShoppinPal has created an API platform to meet this demand that works with over 100 applications and software systems across 10,000 customers and partners in North America, Canada, Europe, Australia and NZ. The company has experienced a 5X revenue growth in the last 6 months as a result."
"Consumer habits are changing, so the way businesses operate to ensure they keep up is critical," said Sriram Subramanian, Founder and CEO, ShoppinPal. "With ShoppinPal, app providers can offer integrations as an embedded experience while also not having to share sensitive PII customer data outside of their walls. We give full flexibility to deploy into customer environments and provide real-time monitoring and scaling support so app providers' sales and support teams don't need to worry about integrations at all."
"The pandemic posed a number of challenges to the food and beverage, hospitality and retail sectors – arguably more than any other sectors. What makes me proud is how our technology has played a pivotal role in enabling 40K+ businesses owners to adapt quickly to the changing landscape. We have empowered them with the tools to continue growing their businesses. Social impact has always been an important part of ShoppinPal's core principles," added Subramanian.
"Our customers and partners have been able to migrate thousands of their customers from legacy to cloud apps (POS and accounting systems) without any manual intervention and at a fraction of the cost and time it would've taken to do this internally," said Arun Radhakrishnan, Co-Founder and COO. "We have plans in place to scale to meet latent organic demand for our technology."