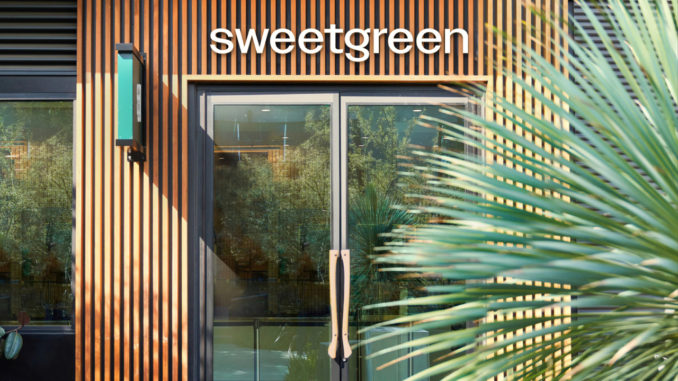 Restaurant chain Sweetgreen is continuing its journey toward digital transformation with the upcoming launch of two fully-automated robotic restaurants. News of the plan came last week during the company's quarterly shareholders conference call. According to Sweetgreen CEO and co-founder Jonathan Neman, the two new restaurant locations will open in 2024 and embrace a format the company is calling "The Infinite Kitchen."
While the locations of the planned restaurants weren't specified, the company stated that their launch will be "transformative for the restaurant business." If the proof-of-concept format proves successful, as expected, the company is likely to move full speed ahead in transforming other restaurant locations and launching new ones, as well. And no doubt, other fast casual restaurants will follow.
Founded in 2007, and today boasting more than 175 locations, the California-based "plant-forward, seasonal, and earth-friendly" fast casual restaurant chain, has long been an early adopter of next-generation restaurant technology, adding new customer channels to drive frequency, with digital now responsible for more than half of the company's ordering volume. The company reported "Total Digital Revenue Percentage" of 60% and "Owned Digital Revenue Percentage" of 40% last quarter.
The company, which went public last November with $6 billion valuation, has invested heavily on enhancing its digital experience with a "focus on digital relationships." Last year, the company used some of its IPO proceeds to acquire Spyce, a Boston-based restaurant chain powered in large part by automation technology that is said to prepare meals in three minutes or less.
Launched in 2018 and revamped with new technology two years later, Spyce employs automated cooking system, a dynamic, customizable menu and in-house delivery. The terms of the deal were not disclosed, although some industry observers surmised that Spyce's valuation ran between $50 to $100 million, based on its last funding round. Sweetgreeen reported last week that it has spent approximately $1.6 million related to research and development costs associated with this investment.
Until now, Sweetgreen had not indicated if or when it would introduce Spyce's technology into its own restaurants, although speculation was high that the proprietary robotics would eventually find their way into sweetgreen's kitchens. Now we know that the company is targeting early 2024 for the rollout of its two initial robot-managed locations.
"Spyce and sweetgreen have a shared purpose," said Neman at the time of the acquisition announcement. "We built sweetgreen to connect more people to real food and create healthy fast food at scale for the next generation, and Spyce has built state-of-the-art technology that perfectly aligns with that vision. By joining forces with their best-in-class team, we will be able to elevate our team member experience, provide a more consistent customer experience and bring real food to more communities."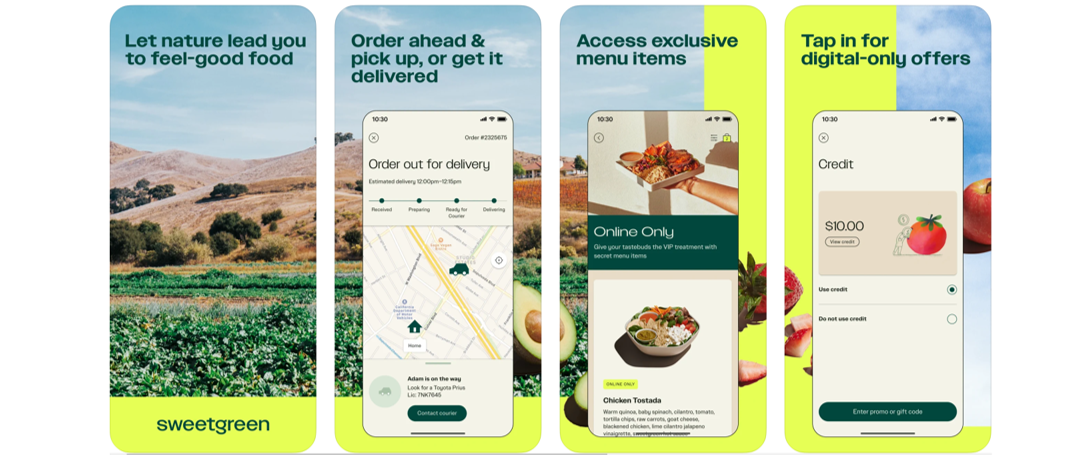 Sweetgreen also this week announced an upgrade its loyalty program, which has already been underway. The company launched Sweetpass earlier this year. Using the app, customers can order in-store or through the app for pickup, delivery and outpost as well as use their app to pay for in-store ordering (scan to pay). The company also unveiled a "rewards and challenges" program for customers using its mobile app, allowing them to earn a variety of rewards, including discounts and free delivery of food orders.
Other technology-enabled initiatives are also in the works. In August, for example, Sweetgreen announced plans to open its first pickup kitchen in the Mount Vernon area of Washington, D.C. exclusively servicing digital orders placed ahead via the company's app, website or third-party platforms. "While still offering an outdoor patio for dining, this location will have a smaller square footage than our typical store due to no frontline ordering or inside dining room," said Neman. "With two-thirds of our sales already coming from digital channels, we have the unique opportunity to use this format to create hyper convenience for our digital pickup and delivery customers."
And next week, sweetgreen is set to open its first restaurant feature in its so-called sweetlane, an order-ahead, drive-through pickup lane in Schaumburg, Illinois. To utilize the sweetlane, customers will place orders in advance exclusively through the company's digital channels.
"We are always innovating to provide more convenience for our customers, which is why we're excited about our first sweetlane concept in Schaumburg," said sweetgreen Co-founder and Chief Concept Officer, Nicolas Jammet, in a press statement earlier this year. "Digital customers are our most habitual users and we believe this new format will provide us with more options to connect people to real food."
"As we continue our suburban and residential expansion, we believe sweetlanes will unlock additional convenience with less friction for a diverse group of sweetgreen customers," said Neman. "Both of these new formats highlights how we can expand our digital platform to reflect our commitment to a convenient multichannel approach that meets our customers wherever they are."
"Investing in our digital experience with the focus on own digital relationships continues to be a key pillar for us," said Neman earlier this year. "Our native delivery channel was our fastest growing channel in the quarter, outpacing third-party marketplace growth. Ordering delivery via our app is the best way to have sweetgreen delivered. It provides a superior ordering experience, a broader menu and better value."