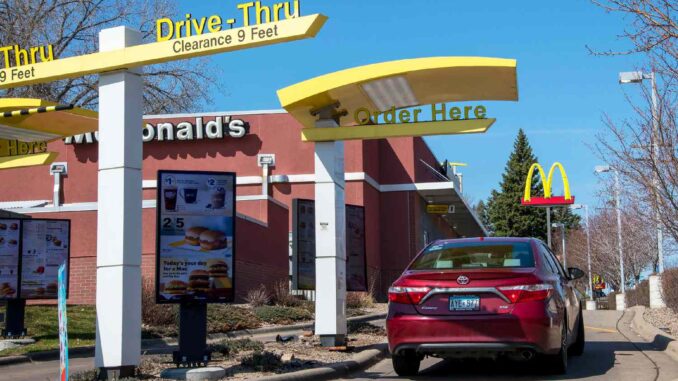 The QSR industry has undergone many changes in recent years, with an increased focus on digital offerings and the integration of technology to make the customer experience faster and more convenient. McDonald's is no exception. In fact, the Chicago-based company, with more than 36,000 restaurants in more than 100 countries, has a long history of technology innovation.
In 2019, for example, McDonald's purchased Dynamic Yield, becoming one of the first brands to integrate decision technology into its restaurants. Under McDonald's ownership, Dynamic Yield doubled its revenue and expanded its customer base across verticals. Dynamic Yield's technology was deployed to McDonald's drive-thrus and ordering kiosks in several markets around the world before being acquired by Mastercard in 2021.
More recently, in December, McDonald's began testing a new restaurant concept for customers who are on the go. The first location of this new type of fast-food restaurant opened in Fort Worth, Texas on December 1st. This location features an Order Ahead Lane, which is different from a typical drive-thru. Customers can use the McDonald's app to place an order before they arrive, and then pick up their meal from a food and beverage conveyor belt. The restaurant in Fort Worth is designed to cater to customers who want to eat at home or on the go. It is smaller than a traditional McDonald's and features a delivery pick-up room for couriers to quickly retrieve orders. Customers can also place to-go orders at kiosks and pick up their food from a shelf. The restaurant also offers curbside pickup and dedicated parking spots for delivery drivers.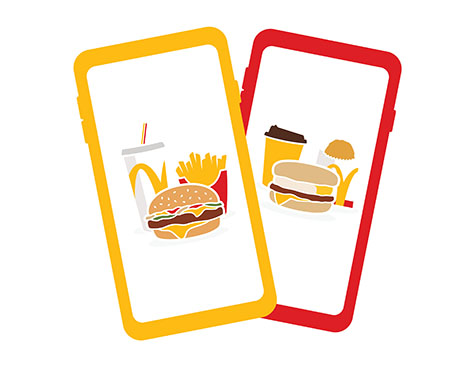 Now, customers in select McDonald's locations are experiencing the next evolution in McDonald's technology with a new feature dubbed "Ready on Arrival". This pilot program, introduced last week, is designed to reduce waiting times and make the ordering and pick-up process more streamlined with the McDonald's app. As it stands now, the McDonald's app allows customers to place an order and pay for it in advance, making it easier and more convenient to pick up food. The app also uses geofencing technology that notifies the restaurant when a mobile order customer is within three minutes of the location so they can begin preparing the order.
The reason for the new capability is clear. Mobile order customers tend to spend more, and they are more profitable as they don't require an employee to take the order. Furthermore, if these customers join the company's loyalty program, they provide the brand with options for one-on-one marketing. The new pilot program is such that when a customer is within a three-minute window of arriving to pick up their order, the "Ready on Arrival" feature will know and begin preparing and bagging the order. When the customer arrives, their order will presumably be ready to go, eliminating any waiting time.
Of course, McDonald's is hardly the first restaurant chain to use geofencing technology to improve the digital ordering experience. One of the most well-known examples is the Domino's Pizza Tracker, which was launched in 2015 and enables customers to track their delivery driver's location in real-time. Chipotle Mexican Grill recently announced that it is improving its mobile app with better geotracking features to enhance the digital pickup experience for its customers. This new feature was launched nationwide at the beginning of the year. Panera Bread has also integrated geofencing capabilities into its digital platforms, which enables efficient curbside pickup fulfillment for its customers. The technology was added in 2020 and has since improved the overall ordering experience.
This "Ready on Arrival" feature should be especially attractive to people who have limited time for lunch or who want to avoid waiting in long drive-thru lines.. McDonald's plans to roll the program out nationwide if it proves to be successful, with other fast-food chains likely to quickly follow suit and adopt similar technology capabilities.