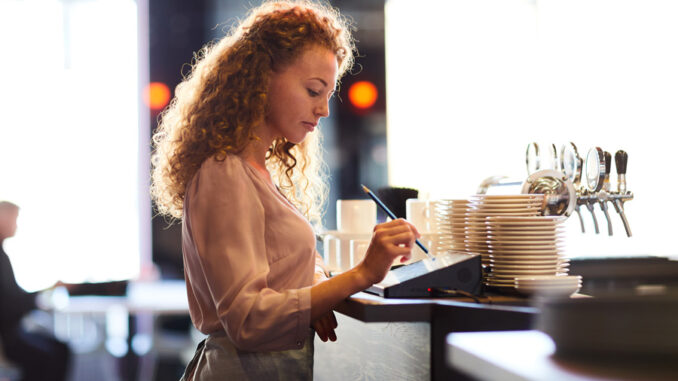 Flexspring, an expert in POS system integration with payroll and other HR apps, invites restaurant operators, managers, and IT directors to unlock the secret sauce of restaurant efficiency with a free whitepaper, "POS System Integration Guide for Restaurants." Learn from HR data integration experts how successful restaurants eliminate manual double-data entry between their POS system and other HR apps to streamline workforce management.
Without POS data connectors, scheduling and compensating workers while manually entering employee data from one app to another is time-consuming, error-prone, and frustrating. With POS integration, payroll, tip distribution, new hires, and scheduling data all automate between your POS system and your HR apps, streamlining operations.
This informative guide reveals the keys to POS system integration success, including:
The 5 most popular POS integration use cases for restaurants with core HR or payroll systems.
The specific benefits of deploying POS system data connectors with HR apps for restaurants.

Comprehensive case studies, including how POS system integration increased security for a successful franchisee with over 200 locations.

And details on how a custom integration allowed a franchisee with over 400 locations to borrow employees from different locations and still allocate costs properly.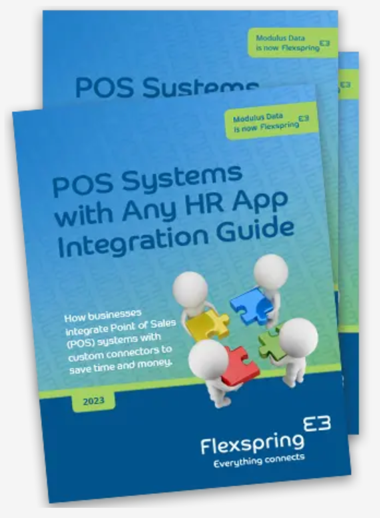 "At Flexspring, we help HR departments achieve their vision: where no one does manual, double-data entry. We free restaurants to do what they do best, serving their customers," said Yan Courtois, CEO of Flexspring. "Our POS System Integration Guide for Restaurants reveals the most popular HR data integration solutions that we've seen deployed by successful restaurants. It's a compilation of our best work for restaurants.
"If you're a restaurant professional determined to help your team break free from time-consuming manual data re-entry between apps, this guide is your roadmap to more profitable restaurant operations. Join the ranks of forward-thinking restaurant professionals already benefiting from data integration. Get your free copy of Flexspring's "POS System Integration Guide for Restaurants" and embark on a transformative journey to automate and streamline your operations.
Ready to increase your restaurant's efficiency? Request the whitepaper for free and take an easy first step towards seamless workforce management.
Does your company have news it would like to share with our readers? If so, we invite you to review our editorial guidelines and submit your press release for publishing consideration.