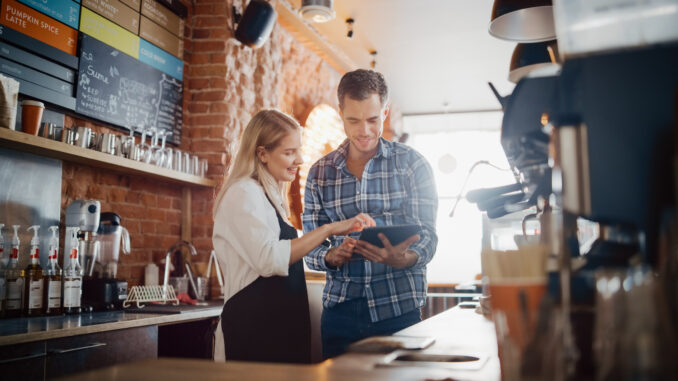 In the face of rising labor costs and staffing shortages, U.S. restaurants are increasingly turning to technology to maintain profitability and meet consumer demand, according to recent research by Popmenu. Despite 79% of restaurants reporting steady or growing revenue, a 34% average increase in labor costs this year is impacting their bottom line.
Popmenu's nationwide study revealed that more than half of the restaurants surveyed are adopting new technologies, including artificial intelligence, to manage labor deficits and costs. This trend is expected to continue as 46% of restaurants reported being understaffed and 75% of consumers dine at or order carryout/delivery from restaurants at least once a week.
The use of technology in the hospitality industry is not just a temporary solution, but a long-term strategy. Restaurants that have already implemented new technology reported increased efficiency (77%), less pressure on staff (61%), reduced costs (35%), and more revenue (33%).
Consumers can expect to see more tech-enabled hospitality in the future, with technology being used for a variety of tasks from answering phones to online ordering, reservations, waitlisting, and contactless dining. This shift towards technology is a response to both the current labor challenges and the changing consumer habits.
The study was conducted from July 18 to August 13, 2023, and involved 426 single-location and multi-location restaurant owners and operators. Additionally, a nationwide study of 1,000 U.S. consumers was conducted from August 16 to August 17, 2023. The research provides valuable insights into the current state of the U.S. restaurant industry and the role of technology in its future.