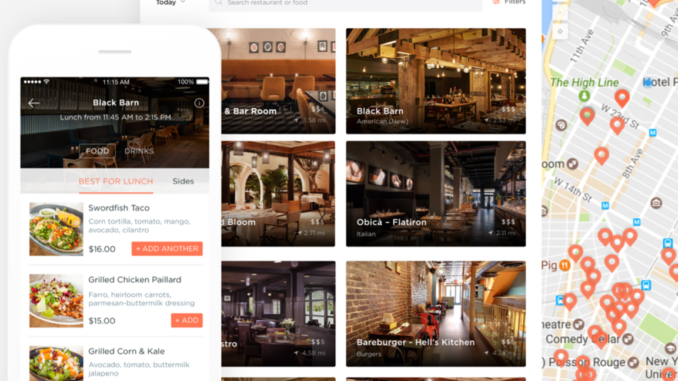 Waiting to order in a restaurant may one day become a thing of the past. That, at least, is the idea behind the technology startup solution Allset, which allows diners to pre-order and pre-pay meals for a quicker and more efficient dining experience.
Founded in 2015, Allset allows diner to reserve a table, order their meal, and pay for it before they arrive at the restaurant. The restaurant prepares the food beforehand and serves it within minutes after the diner arrives at the restaurant.
This week, it was announced that Allset has completed a $5 million Series A round from investors Greycroft Partners and Andreessen Horowitz . This brings the company's fundraising to $8.35 million to date, with Compound leading the initial seed round. The company plans to use the funds to grow its marketing efforts and expand nationwide.
The Allset service is currently available at more than 70 restaurants in 9 cities: San Francisco, Palo Alto, New York, Chicago, Boston, Austin, Seattle, Los Angeles, and San Jose. Allset, available on iOS, Android, and web, charges a 12% commission from each order to the restaurant and is free for users.
Restaurant goers use the app by logging in prior to their restaurant visit. Most users log in between 30 to 60 minutes beforehand. They choose their menu selections and, when they get there, announce their arrival. The order is ready to serve as soon as the guests sit down. The meal is pre-paid, too, which reduced the overall wait time by upwards of a half hour minutes.
Allset, which got its start with so-called "power office workers," serves more than 25,000 diners each month. According to the company, 80% of the business two years ago were power lunches, Now a majority of users are families with small children who don't want to wait at a restaurant table for their food.