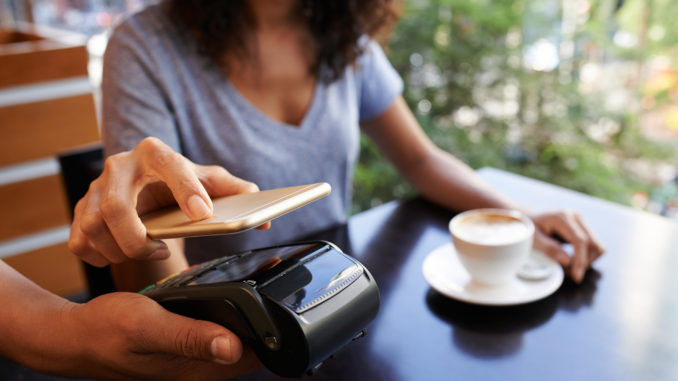 By Debbie Carson
Table-side order placement via tablets removes some of the most common barriers to guest satisfaction and restaurant loyalty. So, too, does table-side payment processing.
In both cases, these common barriers are the significant wait times that guests frequently endure at different points of interacting and transacting with restaurants. Increased guest satisfaction invariably leads to more repeat visits and higher revenue.
In fact, implementing POS mobility increases the average check size 10 to 15 percent, according to studies.
Importantly, POS mobility can also enable a restaurant to turn tables considerably faster than before. In certain situations, that can make a big difference in the amount of money coming in the door during the busiest times of the day.
In addition to upgrading their systems to accept EMV payment processing capabilities and meet new compliancy requirements, many restaurant operators are also purchasing hardware that can accommodate NFC payments for mobile. Increasingly, guests want to be able to use their own smartphones with the restaurant's POS system. They want to be able to pay their bills with an e-wallet app rather than with a debit or credit card.
EMV payment processing tends to result in a suboptimal guest experience because it not only requires greater effort but it also has a significantly longer wait time than mobile payment processing (given the need for the technology to rewrite the security transaction of the card).
In fact, EMV transactions where the guest inserts a credit or debit card into the POS device typically take upwards of 15 seconds to complete.
In some restaurant categories (e.g., drive-thru windows in fast-food chains, where the key performance metrics are tied to number of cars per hour and customer service times), that latency can be hard to stomach. In contrast, mobile payments typically require only a few seconds to complete.
While mobile payment processing and EMV are taking off at the same time (and operators can generally now accept mobile payments at the same terminal as EMV processing), mobile is fast becoming the preferred payment method. Solution providers are investing in contactless payments and support for the popular NFC mobile technologies that provide EMV processing at a much faster speed.