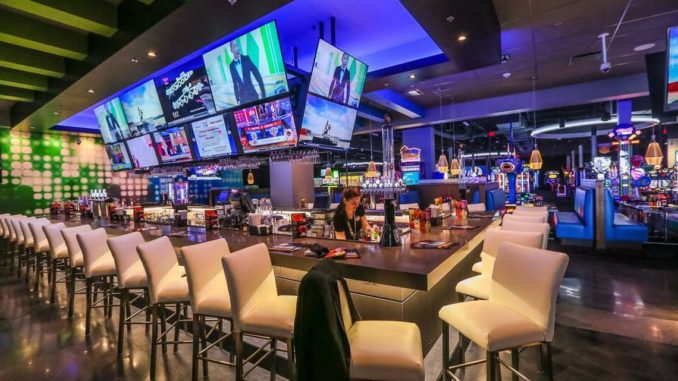 With more than 14.7 million employees, the restaurant industry workforce accounts for approximately 10 percent of the overall workforce in the United States, with an additional 1.6 million new restaurant jobs expected to be created over the next decade. Other countries have a similar percentage of restaurant industry employees.
Given the sheer size of the workforce, it's no surprise that restaurant operators are implementing specialized and increasingly sophisticated solutions to manage teams, track staff attendance, monitor performance and more. According to some reports, restaurant workforce management solutions typically reduce labor costs by 4 to 5 percent.
One company taking advantage of these advances in workforce management capabilities is Dave & Buster's Entertainment, which operated 120 full-service restaurant and video arcade locations in the United States and Canada, with more announced to open in the near future.
Today the company announced that it is optimizing employee engagement and workforce productivity across all locations utilizing Kronos Workforce Central.
By upgrading its workforce management capabilities with a next-generation technology solution, Dave & Buster's seeks to empower employees to deliver an enhanced guest experience while streamlining operational tasks and generating analytical insights. The investment is expected to play a key role in helping the organization achieve its financial and performance goals.
The new system will be used to manage all 15,000 of its employees across 110 locations in Canada, Puerto Rico, and the United States. Key platform capabilities of the new system including time and attendance, forecasting, scheduling, and workforce data analytics.
Advanced forecasting and scheduling empowers managers to automatically align staffing with demand for greater productivity and profitability. Freed from administrative burdens, managers spend more time interacting with employees and guests, creating a consistently optimal customer and employee experience.
Greater staffing accuracy to stabilize employee schedules and minimize overstaffing and understaffing, which is a competitive differentiator to attract and retain talent, particularly hourly employees in retail and hospitality.
Flexibility to perform time management tasks and submit requests from any device, including a smartphone, tablet, or laptop. Mobile and employee self-service capabilities are attractive for prospective hires, deliver convenience and time-saving benefits to employees, and empower managers to see and respond to potential workforce management issues from anywhere, anytime.
The system accommodates multiple pay rules and complex compliance needs across different states and countries, including meal and rest breaks, helping retail, food service, and hospitality organizations minimize compliance risks. Added benefits include reduced constraints on IT resources, eliminating the need for multiple vendors and on-premise support. The benefits of a leading workforce management solution are easy to measure and can have a dramatic impact on the bottom line, which explains why these systems are increasingly being viewed as a strategic imperative.