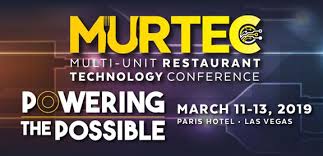 Success in restaurant technology requires a team approach, a common vision and commitment to the future. Attending the MURTEC will give you new resources, new information and new tools to make necessary strategic decisions for your future success.
Click here to learn more and to register.
Does your company have an upcoming event it would like to share with our readers? If so, we invite you to review our editorial guidelines and submit information for publishing consideration.