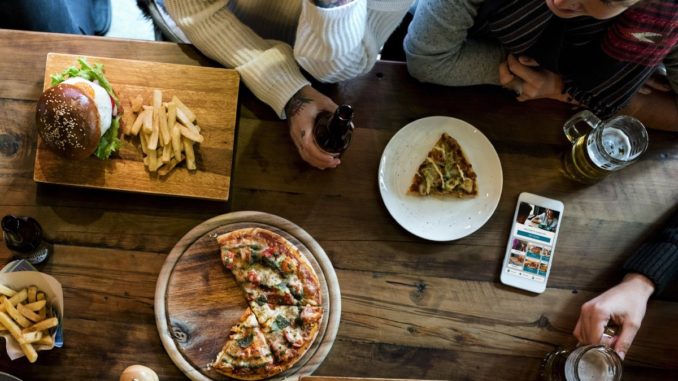 Table-side order placement via tablets removes some of the most common barriers to guest satisfaction and restaurant loyalty. So, too, does table-side payment processing. In both cases, these common barriers are the significant wait times that guests frequently endure at different points of interacting and transacting with restaurants.
Increased guest satisfaction invariably leads to more repeat visits and higher revenue. In fact, implementing POS mobility increases the average check size 10 to 15 percent, according to studies.
Now more restaurants are looking to give guests the option to order at the table via a smart phone app. McDonald's recently implemented a table service feature at some of its locations.
But is it practical for thousands of different restaurant brands in any given metropolitan area to each have their own app and expect users to sign up for and manage thousands of different apps?
Based in Vancouver, Canada, and founded in 2014, Glance Technologies clearly doesn't believe so. The solution provider is placing its bets on the opportunity for one or a few companies to aggregate this market and become a platform for the service as has occurred in multiple other industries.
Best known as provider of Glance Pay and Glance PayMe, a complementary set of smartphone payment applications, Glance Technologies has announced it is rolling out its new solution, dubbed Order from Table, to select restaurants and has secured initial launch locations for this feature.
According to the company, Order from Table allows consumers to securely and conveniently order from their table and pay for their meal using the Glance Pay app on their phone.  Users scan or tap a marker on their table and make their desired selections – the food and drink are then delivered to the table and users are free to leave when they choose.
According to Glance, guests on the go can save an average of 10 to 25 minutes per visit in a full-serve restaurant environment, blurring the line between quick service and full service experiences.  This technology will increasingly allow users to grab a quick bite for lunch at a full service restaurant during a busy lunch hour without having to worry about getting back to the office on time.
In addition to providing a superior experience for their customers, this can also dramatically increase table turnover during peak times for restaurants, thus driving more revenue for the restaurant.  Wait staff can also handle more tables and focus on providing better service, which is especially helpful for restaurants in markets experiencing significant minimum wage increases or staffing shortages.
The technology can also be applied to quick service restaurants, where rather than queueing up then ordering and paying at the counter, a user can simply sit down and order and pay from the table using Glance Pay and a restaurant staff member will run the food out to the user. This can be done without increasing the number of staff required at a quick serve location as staff do not need to spend time inputting orders and collecting payment at the counter.
Does your company have news it would like to share with our readers? If so, we invite you to review our editorial guidelines and submit your press release for publishing consideration.