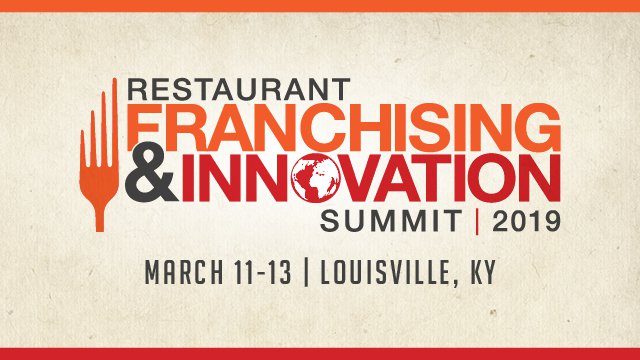 Many of the fastest growing and most successful chains in the restaurant industry are embracing innovation throughout their operations. These forward-thinking brands are constantly looking for the next innovation — new technologies, new menu items, new marketing tactics, new training programs, etc. — that will propel them to even greater heights.
At the Restaurant Franchising & Innovation Summit, executives from leading brands will share their success stories of the numerous ways they have innovated to grow their franchises. Attendees will gain insight and inspiration to help them be more progressive in every facet of their businesses.
Click here to learn more and to register.
Does your company have an upcoming event it would like to share with our readers? If so, we invite you to review our editorial guidelines and submit information for publishing consideration.