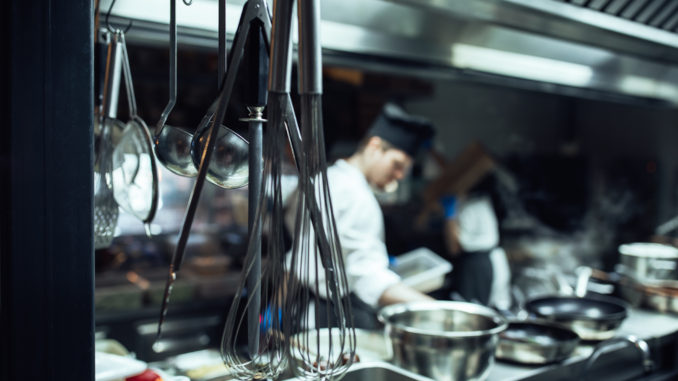 By Jeff Zabin, Managing Editor
With more than 14.7 million employees, the restaurant industry workforce accounts for approximately 10 percent of the overall workforce in the United States, with an additional 1.6 million new restaurant jobs expected to be created over the next decade. Other countries have a similar percentage of restaurant industry employees.
Given the sheer size of the workforce, it's no surprise that restaurant operators are implementing specialized and increasingly sophisticated solutions to manage teams, track staff attendance, monitor performance and more.
According to some reports, restaurant workforce management solutions typically reduce labor costs by 4 to 5 percent. Restaurant operators have long used software programs to hire, onboard, train, and manage employees.
Today workforce management capabilities, some of which are tailored to the needs of different restaurant categories, are being integrated as a core component of next-generation restaurant management and POS systems. As a result, restaurant operators can schedule employees, manage payroll, and centrally orchestrate virtually all other employee management tasks without the need to purchase separate, standalone programs or modules.
At the same time, restaurant staff-facing interfaces allow employees to access their work schedules, request time off, trade shifts, and even set alerts about when they need to work, all from their smartphones. This level of control can go a long way toward increasing employee satisfaction.
Beyond making it easy to perform basic tasks like tracking employee hours and submitting payroll directly from the system, some advanced systems have financial management features designed to optimize labor utilization. These features can be extremely valuable in that they enable restaurant operators to automatically schedule shift assignments in a way that achieves the optimal labor-to-cost ratio when plotted against predicted sales, minimizing overhead costs and improving overall profitability.
Using data-driven sales forecasting that utilizes historic data and labor planning tools, managers can also plan for the volume of business that is expected on a daily and hourly basis to determine staffing needs. They can also determine relative server productivity and schedule shifts accordingly.
The benefits are easy to measure and can have a dramatic impact on the bottom line, which explains why advanced workforce management capabilities have become a strategic imperative.
Are you an industry thought leader with a point of view on restaurant technology that you would like to share with our readers? If so, we invite you to review our editorial guidelines and submit your article for publishing consideration.