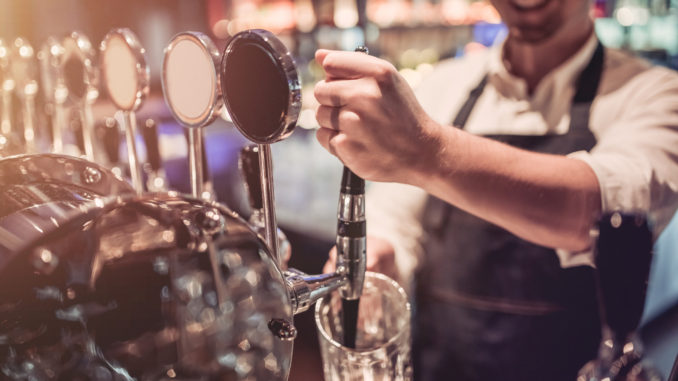 According to data from the Bureau of Labor Statistics, the turnover rate in the restaurant industry holds firm at around 70 percent. In addition to workforce management challenges and day-to-day operations, restaurant operators are also spending countless hours navigating increasingly complex HR and compliance issues. Traditionally, operators have relied heavily on multiple technology platforms, or worse, paper and spreadsheets, to manage these tasks, resulting in unmanageable amounts of siloed data.
One leading hospitality solution provider that is working to break down these data silos, providing complete visibility across the entire business in real time, is Fourth. Today the company, which serves major hotel and restaurant brands that include Burger King, Mandarin Oriental, Loews Hotels, Bar Louie, Shari's, Soho House and Food First, announced the launch of its full-service HR, benefits and payroll services in the U.S. market.
In addition to its end-to-end hospitality operations platform, which includes sales forecasting, scheduling, purchase-to-pay & inventory capabilities, Fourth announced that it now also offers full-service payroll, benefits and HR services, following its recent acquisition of Choice HR. These services are designed to help hotel operators simplify their processes, optimize profits and improve employee engagement all while managing complex HR and payroll compliance.
Founded in 1999 in the UK, Fourth currently serves more than 1,200 customers in 60 countries. In 2015, NYC-based Insight Venture Partners acquired a majority shareholding in Fourth.  The company has continued to expand its footprint in the U.S. Currently, in fact, the company is recruiting an additional 25 employees to its 70-person team in New York and Florida to help support the expanded platform capabilities and services.
The Fourth platform integrates with every major POS system, finance platform and many industry specific third-party applications. With one user name and password, operators can quickly access a wealth of reports and dashboards.
Eliminating the need for multiple systems, Fourth brings advanced hospitality operations management technology as well as full-service payroll, benefits, workers compensation and HR services together, providing managers the freedom to focus on improving business outcomes rather than tedious HR matters.
Rather than simply cataloging historical data, Fourth's complete platform provides unrivaled advanced demand forecasting – using predictive algorithms and machine learning to factor in historical trends, weather and local events. By calculating a daily baseline forecast at 15-minute intervals by sales item, Fourth's demand forecasting capabilities enable customers to ensure they have the labor and the inventory to improve the quality of the guest experience.
Fourth's intuitive platform features interactive graphs and charts that are automatically populated based on the unique KPIs of the business. With all the information an operator needs stored on the Fourth platform, CEOs, CFOs and managers can easily turn data into actionable insight at a click, leading to better business decisions.
Does your company have news it would like to share with our readers? If so, we invite you to review our editorial guidelines and submit your press release for publishing consideration.