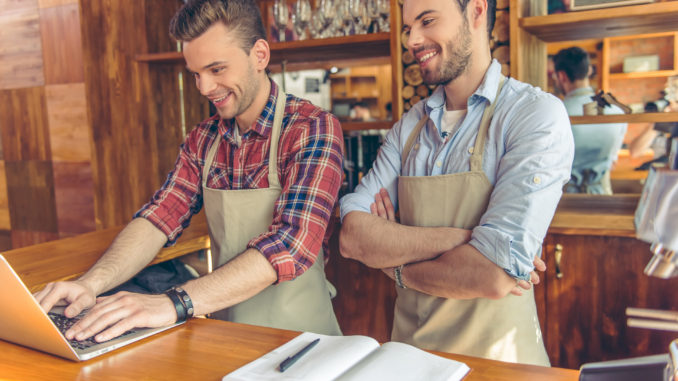 By Debbie Carson, Associate Editor
Not surprisingly, many restaurateurs continue to manage their accounting and other back-end operations in an antiquated manner, using standalone generic software. The software is disconnected from the scheduling, inventory, and sales reporting software. Data is gathered separately and imported — or even entered manually — in what is often a mundane and time-consuming process.
Contrast this approach to that enabled by a next-generation, fully-integrated restaurant accounting solution. With this platform capability, the accounting function, too, can be seamlessly integrated and made part of a unified restaurant management and POS system.
The best of these solutions automates virtually all accounting-related functions, dramatically reducing the day-to-day workload of a restaurant's accounting department. At the same time, it enables accountants to focus their efforts on strategic tasks that increase sales, lower costs and optimize labor and inventory expenses.
Instead of spending inordinate amounts of time tracking down spreadsheets and consolidating and reconciling numbers that may be strewn across multiple technologies, multiple data silos, and even multiple physical locations, accountants can engage in higher-value activities such as negotiations with vendors that translate into significant cost savings and increased profitability. With an advanced restaurant accounting system, all authorized users have access to the same set of numbers from a single centralized data repository.
This unified view of financial information reduces errors and improves data integrity by orders of magnitude. It also reduces the amount of time required to complete basic accounting requirements. According to the research, it takes nearly twice as long, on average, for a restaurant to close its books with generic accounting software compared to an advanced restaurant accounting solution.
All financial information and reports, including the general ledger, accounts payable/receivable statements, bank reconciliations, budgets and forecasts, are readily available from a dashboard. Users can drill down into business performance using standardized templates or create their own customized dashboards based on their specific business needs and data parameters.
They can conduct ad-hoc queries regarding, for example, different locations' accounting, inventory, banking, daily sales, labor analytics, food costs, and recipes to identify potential problem areas and opportunities for improvement. They can import sales mix data directly from the POS system, making it possible, for the first time ever, to take a rigorous economic approach to recipe engineering — for example, by comparing costs to sales and using the results to make informed menu updates.
The best of these solutions also aggregate labor data from the POS system, allowing it to be easily exported or pushed directly to an integrated payroll processing provider. The labor data allows restaurateurs to compare scheduled to actual numbers, get a payroll accrual journal entry, and compare daily P&Ls in relation to labor costs. According to the research, upwards of 80 percent of restaurant businesses fail to maintain an updated financial budget for each store.
With a fully integrated, next-generation accounting solution, it becomes easy to budget for multiple locations at the same time, automatically pulling data from food inventory and other cost centers. An accounting solution may not be the "sexiest" restaurant technology component, but the ability to streamline financial aspects like inventory, accounts payable and menu engineering, and optimize various back office operations, can make a world of difference in terms financial outcomes.
Are you an industry thought leader with a point of view on restaurant technology that you would like to share with our readers? If so, we invite you to review our editorial guidelines and submit your article for publishing consideration.