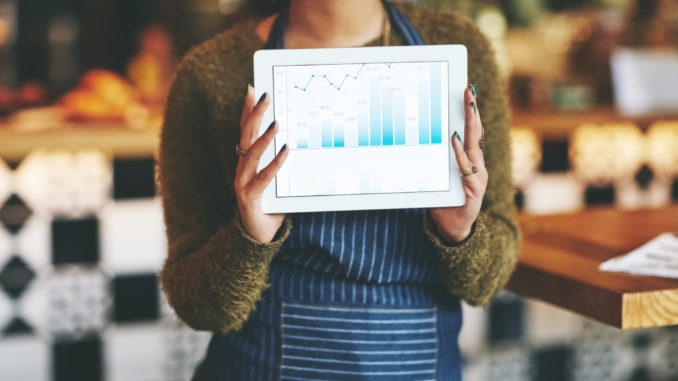 Today, having visibility into all the key drivers of restaurant performance is not just an operational necessity but a strategic imperative. Every food and beverage services organization is sitting on a mountain of data related to inventory, menus, guests, employees and various operational and financial aspects of the business. Systematically mining and analyzing the data can generate a continuous flow of actionable insights.
These insights can lead the way to more informed business decisions, resulting in reduced costs and increased revenue and profitability. Generating these insights, however, requires the right data mining, analysis and reporting tools. Increasingly, these tools are being integrated as a core component of next-generation restaurant management and POS solutions.
The tools are also becoming increasingly flexible, sophisticated and powerful, making it easy to track and monitor any number of key performance indicators (KPIs) in a user-defined manner. At the same time, the reports are becoming increasing comprehensive, intuitive and visually compelling. Some systems even include notification features that can trigger a timely response – for example: "Alert me when voids are greater than 10% of sales."
Every restaurant operator needs to track basic financial metrics such as net sales to be able to, for example, compare current performance to past performance. But how many track such metrics as average table turn rates, occupancy rates, guest spending or other metrics that impact revenue?
Whether looking at menu item profitability, table seating configuration, server productivity or any other KPI, operators need to know to what extent a system will let them make ad hoc queries, generate reports and refresh dashboards using any number of relevant data sets, over any time period, to get the answers they need.
Which dishes are the most popular? Which dishes are the least popular? Which are the most profitable? Which are the least profitable? Which servers are the most productive? Which are the least productive? Which types of customers are the most valuable? Which are the least valuable? The answers to these and countless other questions generally reside somewhere in the POS data.
In the past, mining data to extract meaningful insights tended to be an onerous and time-consuming proposition. Many next-generation POS systems, by contrast, have built-in capabilities that make it possible to readily generate all types of actionable insights, oftentimes on an ad hoc basis. This gives restaurant operators the ability to make more informed decisions about all aspects of the business.
Some systems can even open a window into the future and predict financial outcomes based on such factors as dining-out trends and seasonal dish popularity. In some cases, alerts can be set based on predefined triggers. These alerts can notify a manager when inventory is running low and needs to be restocked, for example, or when high-cost or high-risk food items like liquor are going out the door unaccounted for, indicating the possibility of theft.
In the end, POS data intelligence, which goes by many names and generally encompasses multiple aspects of a restaurant's operations, can be key to maintaining a competitive edge and driving performance improvement on an ongoing basis.
Are you an industry thought leader with a point of view on restaurant technology that you would like to share with our readers? If so, we invite you to review our editorial guidelines and submit your article for publishing consideration.