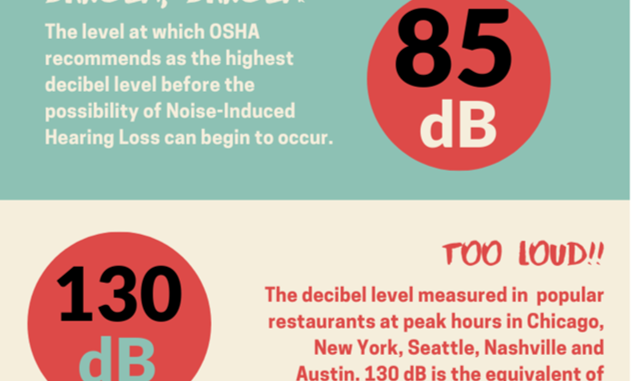 As this infographic shows, both restaurant employees and customers are at risk of high noise levels. Today, more people are considering a restaurant's noise level, which Zagat, Yelp and a growing number of other ratings and reviews sites now track, to determine whether a place is worth the visit.
In fact, according to Zagat's 2018 Dining Trends Survey of nearly 13,000 diners in the United States, noise was the most irksome issue when it comes to dining out at 24% followed by service (23%), crowds (15%), high prices (12%) and parking (10%).
So how do restaurants turn down the volume? As discussed here, it has become clear that acoustic treatment needs to be considered as a primary solution to address loud restaurant spaces.