McDonald's Corporation announced today an agreement to acquire Apprente, an early stage leader in voice-based, conversational technology. The agreement marks another bold step in advancing employee and customer facing innovations while further strengthening McDonald's technology capabilities.
The announcement reportedly comes after extensive exploration with several parties, including evaluating Apprente's solutions in McDonald's test restaurants.
Apprente was founded in 2017 in Mountain View, California, to create voice-based platforms for complex, multilingual, multi-accent and multi-item conversational ordering. Leveraging proprietary neuroscience-based AI technology, the company is creating integratable systems that are naturally engaging, capable of understanding context and able to offer the same sense of immediacy found in human interactions. The solutions providers calls the technology "sound-to-meaning," as opposed to to "speech-to-text."
In McDonald's restaurants, this technology is expected to allow for faster, simpler and more accurate order taking at the drive thru with future potential to incorporate into mobile ordering and kiosks. That the company is focused on improving the drive thru experience is not surprising considering that the vast majority of the 68 million customers McDonald's serves every day never get out of their cars.
Simply put, the technology is expected to help minimize customer wait times, boost service productivity and improve customer experience quality at its 8,000 drive thrus.
"Building our technology infrastructure and digital capabilities are fundamental to our Velocity Growth Plan and enable us to meet rising expectations from our customers, while making it simpler and even more enjoyable for crew members to serve guests" said Steve Easterbrook, President and Chief Executive Officer, McDonald's Corporation, in a statement. "Apprente's gifted team, and the technology they have developed, will form McD Tech Labs, a new group integrated in our Global Technology team that will take our culture of innovation one step further."
The Apprente team will be the founding member of a new, integrated, internal group within McDonald's Global Technology team called McD Tech Labs. Over time, McDonald's expects to grow its presence in Silicon Valley with the hiring of additional engineers, data scientists and other advanced technology experts to join McD Tech Labs to meet future business needs and support deployment.
The latest investment builds on several key technology initiatives McDonald's has introduced in recent years with the goal of improving the employee and customer experience. In April, McDonald's acquired Dynamic Yield, a provider of personalization and decision logic technology, which is now deployed in over 8,000 restaurants in the U.S. with plans to be integrated into nearly all Drive Thrus in the U.S. and Australia by the end of 2019.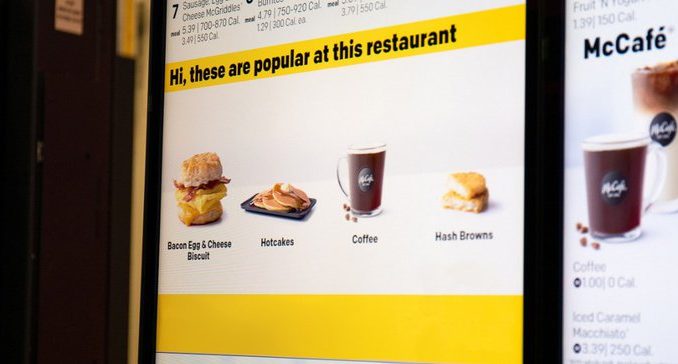 According to the The Wall Street Journal, the acquisition was valued at more than $300 million and ranks as the company's largest acquisition in decades. McDonald's will utilize this decision technology to provide an even more personalized customer experience by varying outdoor digital Drive Thru menu displays to show food based on time of day, weather, current restaurant traffic and trending menu items. The decision technology can also instantly suggest and display additional items to a customer's order based on their current selections.
McDonald's also recently invested in Plexure, a mobile app vendor, earlier this year to further advance the development of McDonald's Global Mobile App, marking the company's first-ever investment in a mobile app vendor. The New Zealand-based solution provider, which states that it "delivers frictionless purchase experiences for more than 100 million customers, in more than 40 countries around the world" has reportedly played an important role in McDonald's focus on digital transformation.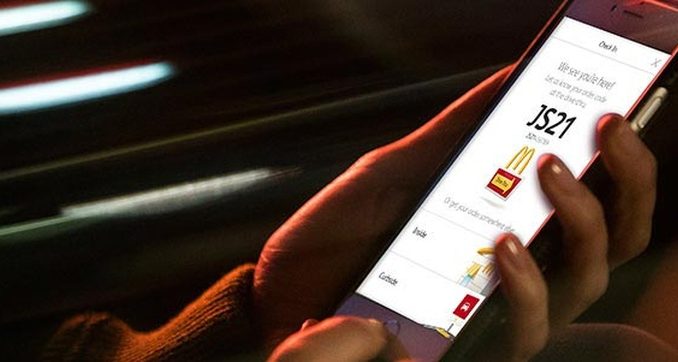 No financial details were disclosed regarding the acquisition of the Apprente, which to date has raised $4.8 million in two funding rounds. Whether these latest technology investments pay off for McDonald's should become clear soon enough. Meanwhile, the company is busy renovating most of its U.S. locations with digital menu boards, self-order kiosks, and other technology upgrades.