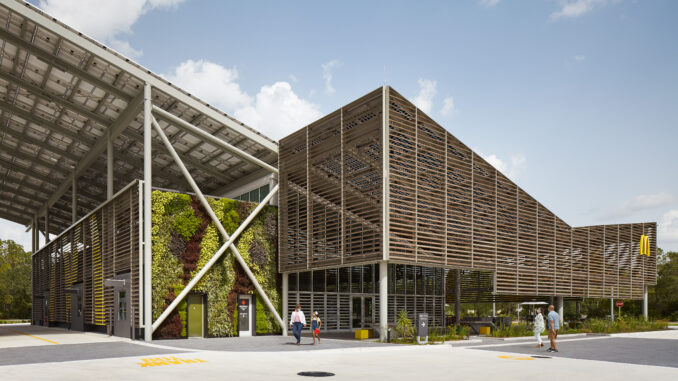 McDonald's has completed construction of a first-of-its-kind restaurant designed to generate all its own power from renewable energy. The restaurant is located in Disney World Resort, which opened its gates on July 11, even as the COVID-19 pandemic continued its rampage through Florida.
According to the company, the global flagship restaurant will serve as a learning hub for McDonald's to test solutions for reducing energy and water use across its brand, with the stated goal of eventually converting multiple other locations to renewable energy on-site to cover 100% of their energy needs on a net annual basis.
The newly remodeled building is located on the west side of Disney's property on Buena Vista Drive near the All-Star Resorts (which remains temporarily closed). For an initial "soft-launch" period, the restaurant is open only for drive thru and delivery service.
The eco-friendly building, which measures 8,024 square feet, was designed by the Chicago-based firm Ross Barney Architects in partnership with the Florida-based architectural and engineering firm CPH. It features photovoltaic glass panels, a solar-paneled roof and solar-powered parking lot lights as well as an automated energy system and passive ventilation dining room designed to circulate air and regulate temperature.
Touting its "net zero energy status," McDonald's announced that it will pursue the International Living Future Institute's Zero Energy Certification over the next year. Data and learnings from the restaurant will also reportedly inform McDonald's global sustainability efforts, including progressing toward the company's science-based target, announced in 2018, to reduce greenhouse gas emissions by 36% in restaurants and offices by 2030 compared to a 2015 base year.
"These unprecedented times have only heightened the importance of innovation that fosters long-term security and sustainability," said Marion Gross, McDonald's chief supply chain officer in North America, in a press statement, calling the eco-friendly building "an important step in McDonald's journey to reduce our carbon footprint and identify meaningful solutions in the fight against climate change."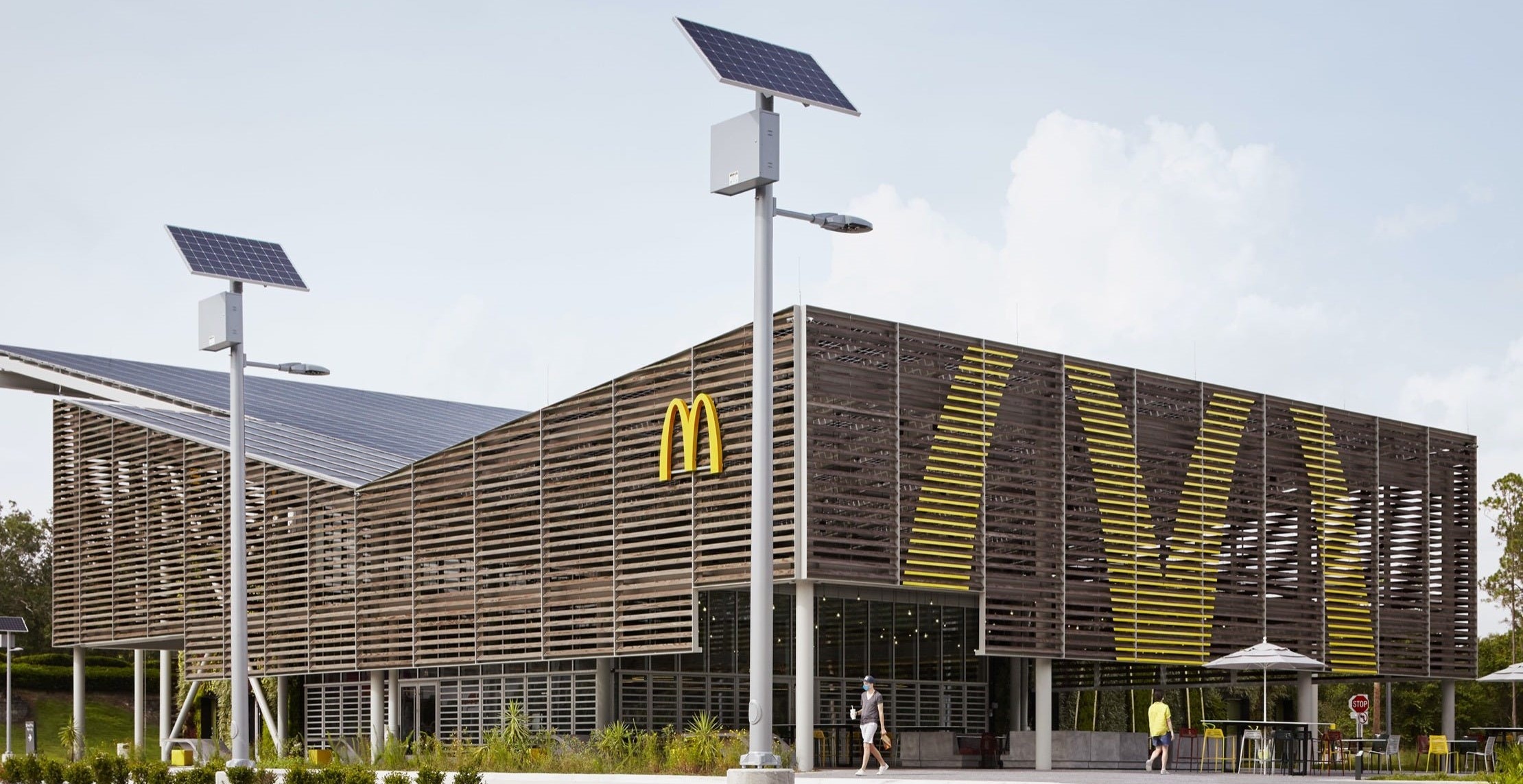 McDonald's, which operates in 120 countries with more than 38,695 locations as of the end of last year, has been widely lauded as the first major restaurant brand to address global climate change by setting a target to reduce greenhouse gas emissions. But critics question how meaningful the emissions cuts will be in the big scheme of things given the company's continued reliance on animal agriculture and factory farming.
According to the Food and Agriculture Organization of the United Nations, beef cattle production contributes around 15 percent of global greenhouse gas emissions. And McDonald's ranks as one of the world's largest buyers of beef, purchasing upwards of 1.7 billion pounds per year. This creates an enormous carbon footprint (to say nothing of the dire consequences as they relate to other types of environmental impact, human health, and animal welfare).
According to a recently-published study by NASA's Carbon Monitoring System research initiative, methane emissions from livestock appear to be significantly higher than previous estimates. Conservative estimates suggest that McDonald's may be responsible for almost 25 million metric tons of greenhouse gas emissions per year, which is said to be equivalent to the average emissions produced by 5 million motor vehicles.
The good news is that major breakthroughs in plant-based food science are driving a global market for meat substitutes, including vegan burgers that are virtually identical to beef burgers in terms of taste, appearance and texture. Euromonitor International estimates this burgeoning industry will reach $23 billion by 2023. Barclays estimates that the sector will reach $140 billion over the next decade, capturing more than 10% of the global meat industry.
McDonald's finally jumped on the vegan bandwagon last fall with the launch a new plant-based burger in partnership with Beyond Meat at 52 locations in Canada. However, the burger, called the P.L.T. or "Plant. Lettuce. Tomato.," was unceremoniously pulled from Canadian menus last month and is no longer available.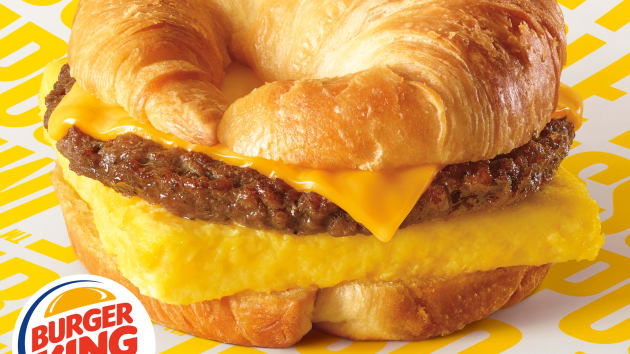 According to reports, McDonald's has no plans to bring it back in the near future in Canada. And unlike several leading rivals, including Burger King, which last year launched the "Impossible Whopper" as a plant-based alternative to its traditional burger at all 7,300 Burger King locations in the United States, McDonald's has yet to test a meat-free burger in the United States. For the record, "Impossible Whopper" ranks as one of the most successful rollouts in Burger King's history, driving 5% of comparable sales prior to the COVID outbreak, with the company announcing just last month that it will be adding a breakfast sandwich made with vegan Impossible Sausage, dubbed the "Impossible Croissan'wich," to its menu nationwide.
A net zero energy-designed restaurant may generate positive PR buzz for McDonald's and even impress green-leaning consumers and shareholders concerned about the environment but with limited understanding of the big picture. To be sure, energy and water reduction in restaurants and offices is a positive development, and should not be discounted. But until McDonald's makes major changes to its animal agriculture food supply chain — and, importantly, to its beef burger-centric menu (even as Americans on the whole are lowering their meat consumption) — critics may be justified in questioning the company's true commitment to leveraging next-generation technologies to reduce its massive carbon footprint.