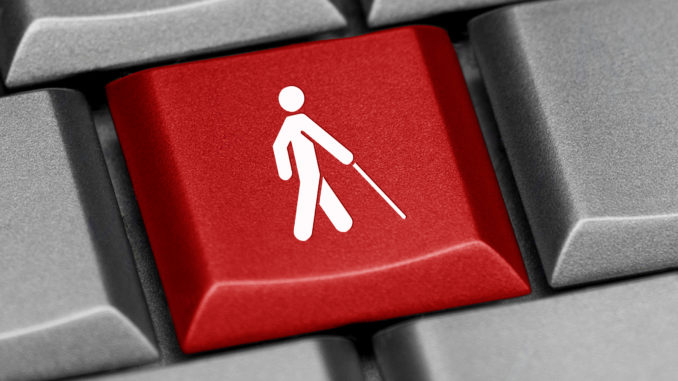 According to figures from the CDC, 26% of the United States population identifies with having a disability. That's 61 million people who may need additional accommodations to enjoy a nice meal out. As a restauranteur, you hope to provide a great experience for everyone who patronizes your establishment. But then the question arises, how does one accomplish this?
Options for restaurant owners
There are, of course, physical requirements for the building exterior and interior to be wheelchair accessible. The American Disabilities Act and Title III prohibits discrimination on the basis of disability for places of public accommodation.  These regulations address standards for accessible design and include a requirement for restaurants to provide blind customers with a menu they can read. Moreover, technology is a useful way to assist restaurants in serving users who are blind or have low vision, customers using a wheelchair, and customers who can not hear or who have limited hearing.
People who are blind or have low vision like to dine out too
Whether a restaurant has a printed or a digitally displayed menu, the menu is not accessible for a user who is blind or who has low vision. Some options for making the print or digital display menu accessible include including the menu on a website that a user can open from their phone. This can be made easier by providing a QR code to be used to quickly pull up the menu.  Another method would be making print Braille menus available for customers, or providing a mobile application for download on a mobile device.  There are pros and cons to all these examples, though providing multiple options will satisfy the broadest range of customers
A Braille menu requires no extra steps from the user and is a great alternative to a readable print menu. Still, not all users who are blind or have low vision can read Braille. Another concern with a Braille menu is that when the print menu goes to reprint, it requires a reprint of the Braille menu as well, which can get pricey over time. That said, offering a Braille menu available says a lot about the restaurant's commitment to accessibility.
Another accessible menu option used by restaurants is to provide the menu on a mobile device (via website or application). The digital medium is easily updated, so it avoids the extra time and cost of updating, but there is a large negative in that extra steps are required for a user to access the menu.  The application must be downloaded, or the website opened – and for both, there must be a good data signal for the mobile device to access, open, and/or download the menu.
Enter the kiosk option
There is yet another way to provide access to the menu.  Many restaurants are turning to self-service and self-checkout kiosks for digital ordering. If built and deployed with accessibility in mind, these kiosks can serve to provide users with instant access to an accessible menu without the need to take additional steps to download an application or website.  Self-service kiosks are already deployed in many locations and making them accessible can be a low-cost change.  Even better, building accessibility into the kiosk means no additional accessibility costs down the road.
How can you create an accessible self-service kiosk experience?
First, let's look at what makes a kiosk experience "accessible."
Accessible kiosks must meet the standards set forth in the American Disabilities Act (ADA).  These are primarily well-defined height and reach requirements, and some more general Section 508 implications.  The interactive application should also meet with most, if not all, Web Content Accessibility Guidelines (WCAG) if it is an interactive website or browser-based application. Minimal accessibility is sometimes considered in a deployment, but additional best practices can make the kiosk usable across users with a variety of disabilities.  Accessibility experts can fill the knowledge gap assist kiosk manufacturers and deployers in creating an accessible, usable kiosk experience.
There are additional tips and best practices to making a self-service restaurant kiosk accessible.  Here are just a few:
Braille Labelling on Devices
Audio Jack for Headphone Input
Screen Reader Software (JAWS Kiosk).
Accessible Keypad or QWERTY Keyboard for Navigation (Storm Interface Device)
Accessible Application Layout and Navigation
Usable Custom Experience with Accessible Design
Usability Testing of the Solution
Kiosks can also provide accessibility to customers merely by being an alternative to an attendant.  For example, self-service kiosks can provide users who are deaf with an alternative for ordering from an attendant who may or may not know sign language.  Users who are blind or who have low vision may prefer a self-service kiosk because it can offer an audio version of the menu (via screenreader software).
Restaurants must consider providing alternative menu and ordering options for those users who have disabilities. When attention is paid to accessibility, self-service kiosks can improve the user experience and provide an accessible option for all customers.
As the US population demographics change and the population as a whole shifts towards more mature residents, the level of disabilities will increase. Older patrons will face increasing challenges in doing everything from reading menus to climbing stairs, and restaurant owners should be cognizant of this. As every restauranteur knows, a great customer experience leads to loyal customers. Technology is critical to delivering a memorable experience, time after time.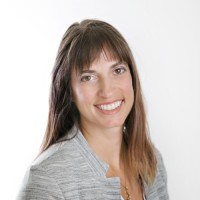 Laura Boniello Miller brings a wealth of experience in the area of kiosk system software and hardware, having spent six years in the kiosk industry across vertical markets such as: museums, libraries, school systems, health care, government, and more.  She is a Corporate Business Development Manager for the JAWS Kiosk program at Vispero, parent company of The Paciello Group, and Freedom Scientific, to name a few. She co-chairs the kiosk accessibility committee for the Kiosk Manufacturers Association and writes and speaks prolifically on all things kiosk related.
Are you an industry thought leader with a point of view on restaurant technology that you would like to share with our readers? If so, we invite you to review our editorial guidelines and submit your article for publishing consideration.