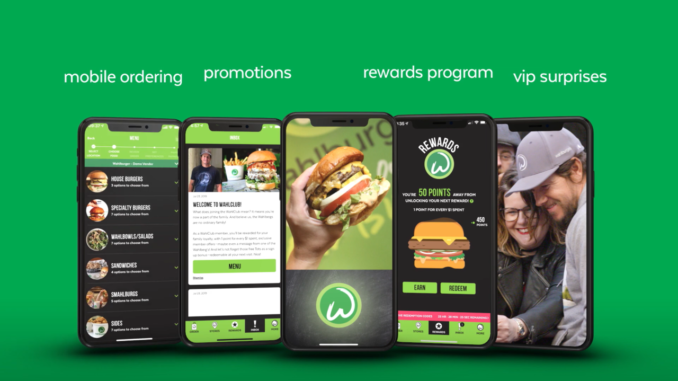 According to research, 82% of restaurant loyalty club members referring at least one person while spending an average of 67% more on an annual basis than other guests. The industry average of active loyalty club members for the restaurant sector ranges from 5% to 20% of total transactions.
This helps explain why so many restaurants are jumping on the loyalty club bandwagon and, in many cases, launching new mobile apps to enhance the user experience. The latest example is Wahlburgers, a casual dining restaurant and bar which currently has 32 locations throughout North America and the U.K. The chain was founded by the actor, producer, model, rapper, singer and former underwear model Mark Wahlberg and his brothers Donnie (of New Kids on the Block fame) and Paul Wahlberg.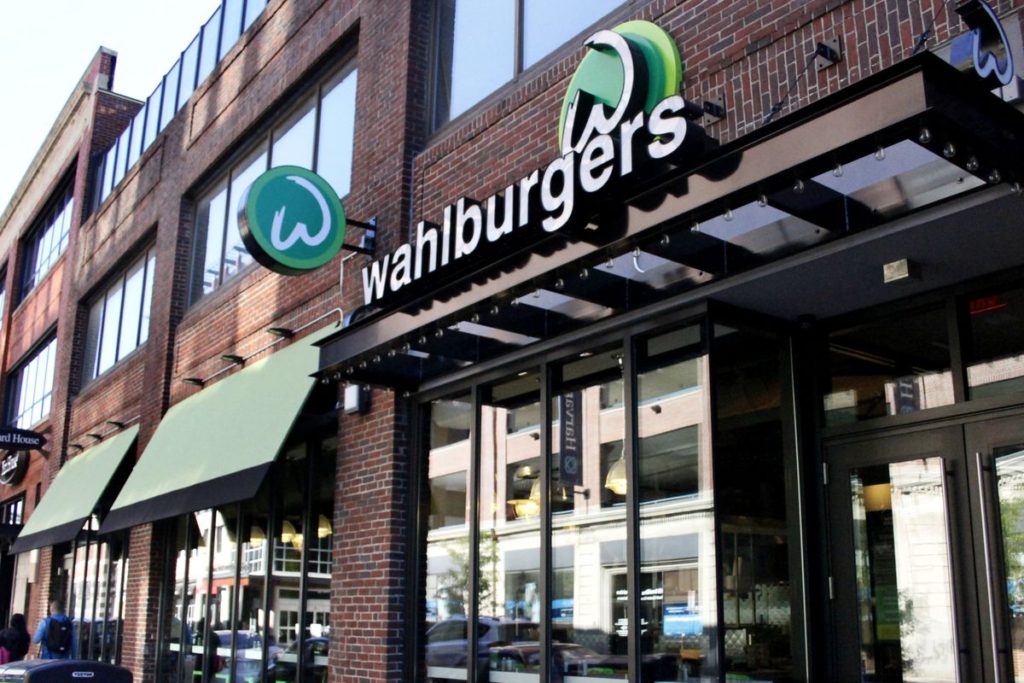 This week, the restaurant launched a new mobile app featuring online ordering and access to extended member benefits through its WahlClub, the brand's loyalty rewards program. Through the new app, guests can sign up for the WahlClub and accumulate points based on purchases made either during a visit to a Wahlburgers restaurant or via online orders made through the mobile app. Once a guest has at least 75 points, they become eligible to redeem points for Rewards, such as complimentary menu items and/or Wahlgear apparel and accessories.
These days, it seems that practically every major restaurant chain is upgrading its rewards club program and related mobile app. Recent examples include Starbucks, with almost 17.5 million active members, which earlier this year revamped its North American loyalty program and is continuously enhancing its features, while Friendly's Restaurants recently launched its new and improved loyalty program, dubbed the BFF Club. The new BFF Club app boasts several new features, including online ordering as well as expanded functionality to obtain greater rewards.
One high-profile example is Dunkin' (known as Dunkin' Donuts from 1950 until earlier this year). With more than 12,900 restaurants in 42 countries worldwide, the company earlier this month announced the rollout of its On-The-Go Mobile Ordering app in all U.S. locations. The Dunkin' app in 2012, the DD Perks Rewards Program was introduced in 2014 and the company then added On-the-Go Mobile Ordering in 2016. Last year, the app was redesigned and new functionality was added, including order customization options.
Smaller chains are also upping their mobile app loyalty game. Last month, for example, Michigan-based Halo Burger, a 96-year old burger chain, announced the launch of "Halo Rewards," an upgraded mobile app-enabled loyalty program that rewards guests with special offers and free food exclusively available to Halo Rewards members.
In additional to the prospect of driving increased sales and revenue, restaurant owners and operators can't help but get excited about the value of the data collected by app-based loyalty programs. The data generally includes not only purchasing behavior data, but also psychographic and demographic data on customers on an individual basis.
Restaurants can know exactly what items customers purchase and how frequently they purchase them, allowing the program to pivot between reinforcing existing purchasing habits and incentivizing loyal customers to try something new. And therein lies the real power of next-generation restaurant loyalty programs.