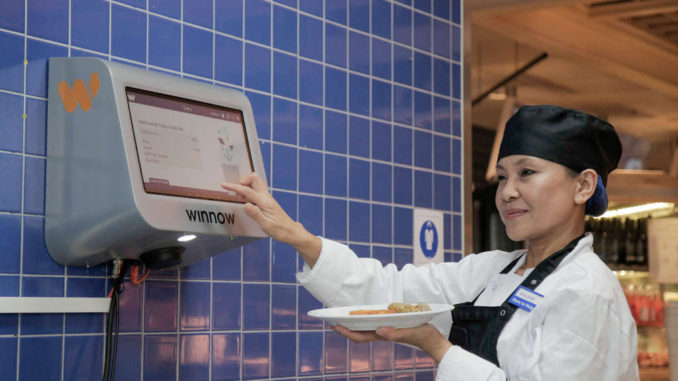 It has been said that if food waste were a country, it would be the third largest emitter of greenhouse gasses after the United States and China. According to the United Nations' Food and Agriculture Organization, approximately one third of food produced globally each year goes to waste. This amounts to almost one trillion dollars worth of perfectly edible and, often, healthy and nutritious food ending up in landfills.
In the United States alone, food waste is estimated to be between 30 to 40 percent of the total food produced annually. This amounts to upwards of $200 billion worth of food wasted every year. It's a staggering number, by any measure.
According to some estimates, the restaurant industry is by itself responsible for approximately ten percent of that figure, amounting to a staggering hundred million dollars a year of food waste. This is to say nothing of the devastating environmental, human and animal welfare costs.
Advanced Inventory Management 
Many restaurants have deployed various processes and technologies, including inventory management systems, in their efforts to help reduce food waste and manage inventory costs. CrunchTime, for example, offers an inventory management platform that allows for real-time tracking of all inventory items, from ordering to depletion at the restaurants.
The platform has delivered dramatic inventory reductions, in some cases, reducing a restaurant's on-hand inventory by upwards of 60%. The solution allows restaurants to monitor consumption and food waste on a day-to-day basis. Its Suggested Order algorithm recommends quantities that are calculated to be just enough to meet the needs of a given location.
AI Technology and Waste Monitoring
One solution provider, Winnow, launched a technology solution that takes a novel approach to the massive problem of food overproduction. The solution is built on an artificial intelligence tool that helps chefs cut food waste in half. It works by taking photos of wasted food as it's thrown away and uses the images to train itself to recognize what has been discarded.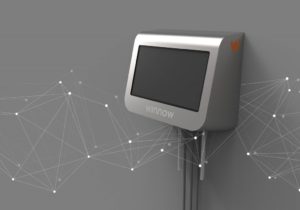 This week, Winnow announced the completion of its series B round of funding at a total of $12 million. The series B round included high-profile investment from Ingka Group, a strategic partner to the IKEA franchisee system, Mustard Seed, Circularity Capital, D-Ax and The Ingenious Group. This follows a recent $8 million loan from The European Investment Bank (EIB), with the help of the Juncker Plan, which focuses on boosting investment to generate jobs and growth.
The London-based company has reportedly grown significantly since the launch of its AI product Winnow Vision, which it bills as the most advanced food waste technology on the market developed to automate waste tracking and enable chefs to run more profitable and sustainable kitchens.
According to the company, kitchens using Winnow tend to see a 40 to 70% reduction in food waste within 6-12 months, driving food cost savings between 2 and 8% in total, which improves profit margins while also reducing food waste.
Winnow's systems have already reportedly reached and surpassed human levels of accuracy in identifying wasted foods. This means for clients, over time, these systems will enable their kitchens to automatically register food waste without any human interaction. Food will be thrown in the bin and the data will be captured automatically.
Launched in a single staff restaurant in 2013, Winnow has now been adopted by more than 1,000 sites globally. In 2019, The Financial Times ranked the company amongst the top 100 of Europe's Fastest Growing Companies.
Biodigester Solutions
Of course, when it comes to food disposal, there are also many different approaches. One example is the LFC biodigester, which uses a series of processes in which microorganisms break down biodegradable material in the presence of oxygen.
Power Knot markets the LFC® biodigester and SBT™ bin tipper for use in commercial kitchens and foodservice operations that demand hygiene and durability. The LFC biodigester digests waste food and reduces the expense, inconvenience, mess, and carbon footprint of disposing of waste food that would otherwise be hauled to a landfill.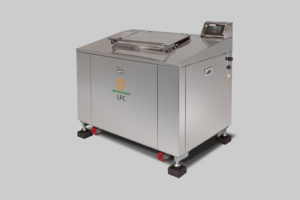 The LFC environment accelerates the digestion of most food products within 24 hours by using a proprietary mixture of microbes and enzymes. The output is grey water that is environmentally safe, and suitable for discharge down the drain or to enrich landscapes. Almost all waste food from an industrial kitchen, including fruits, vegetables, meat, fish, cheese, bread, rice, and noodles can go into the LFC biodigester, and the machine can compost both raw and cooked foods. The process is totally green because it uses no chemicals.
Smart Refrigeration Solutions
Many factors affect food safety and contribute to waste, most notably human error in handling and storage. For restaurant applications, these IoT solutions for humidity and temperature monitoring provide real time data for managers to ensure the shelf life of food is maximized and it remains safe to consume.
To prevent waste and extend shelf life, it's incumbent upon restaurant managers that they carefully monitor food from refrigerator to table. With the advent of advanced technology solutions, this undertaking can now be done in a far more automated fashion, and with far superior results.
One company that is upping its game when comes to advanced monitor solutions is GND Solutions, an India-based Internet of Things (IoT) provider for the smart energy segment. The company announced this week that it has integrated LoRa® devices from Semtech Corporation, a leading supplier of high-performance analog and mixed-signal semiconductors and advanced algorithms, and the LoRaWAN® protocol into its new smart refrigeration solutions for restaurant applications.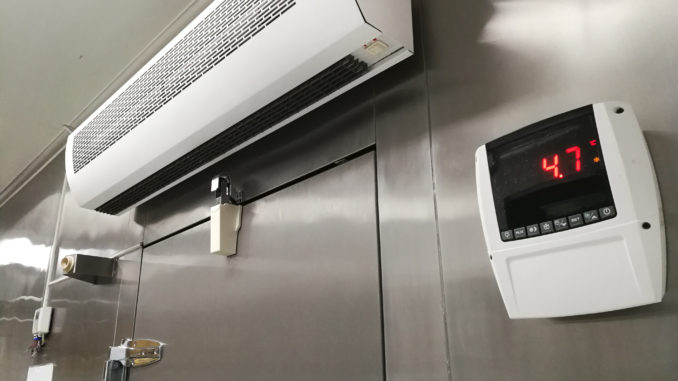 So far, the results have been decidedly positive. Recently, for example, a seven-story, five-star restaurant in Dubai deployed GND's LoRa-based solutions into its kitchens and refrigerators. Following the solution's deployment, the restaurant reportedly saw a reduction of up to 40 percent of its operational cost due to greater food management efficiency.
The LoRa-enabled sensors report temperature data to managers at customizable intervals to eliminate human error and allow close surveillance of food condition and safety. Sensors simply deploy into refrigerator infrastructure without additional wiring, operate up to two years on a single battery charge and accurately report temperatures between -40°C and 100°C.
Recently, Semtech Corporation announced that Laird Connectivity, a global leader in wireless connectivity solutions, has integrated LoRa® devices and LoRaWAN® protocol in temperature monitoring sensors developed for the ComplianceMate solution.
"Waste not, want not," is an idiom that more restaurant owners are finally taking to heart. If next-generation restaurant technologies can slash food waste by even a small percentage, then these solution providers will be doing a big favor not only for restaurant owners and shareholders, who stand to benefit financially in the process of reducing food waste, but for the planet as a whole.