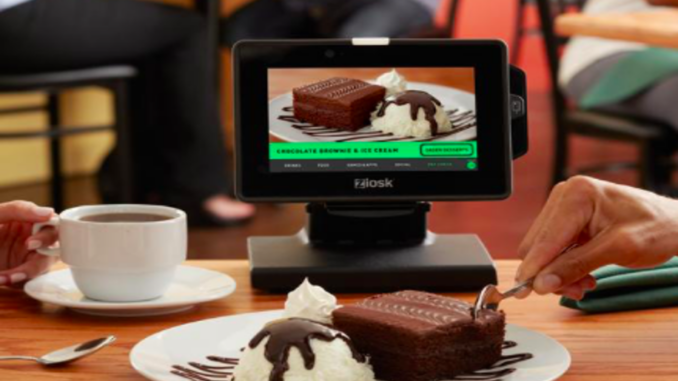 Tasked with growing revenue for a line of restaurants in Philadelphia, I engaged in the "usual suspects" — from Tripleseat to OpenTable — but found that a selection of innovative technologies were what really moved the proverbial needle. The purpose of this article is to share what I learned in the hopes that it'll help other sales and marketing professionals in the food and beverage industry.
The following technologies became a staple of my sales and marketing repertoire — growing the market, we were able to address and welcome that market into our establishment.
Online Ordering
Food and beverage orders need to be communicated fast and effectively.  The benefits are pretty obvious: You'll make guests happier, turn tables faster, and cut down on food waste and costs from inaccurate orders.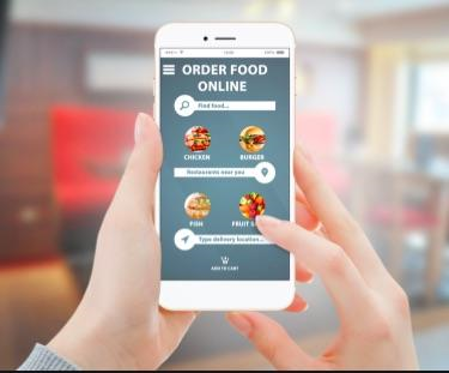 The demand for online ordering restaurant technologies is growing with consumers. Food and beverage outlets who partner with food service apps and/or post the option to online order via their website, see an increase in benefits like higher revenue and more accurate orders.  Consumers can browse food options at their leisure and can choose easy pick-up or delivery options either on the road or from the comfort of their own home.
Online food ordering apps are also adept at upselling additional items – leading to increased wallet share per order.  We also benefited from the detailed order tracking and aggregated reporting that these apps provide.  By tracking this data, restaurants can understand who their regular guests are, when they are ordering, and what food and beverage items are most or least popular.
At our restaurant, online orders appealed to an entirely new customer base which over time eclipsed our legacy customer base in terms of both number of seats and total revenue.
Loyalty Programs
Customers are always looking to benefit from being loyal to a food and beverage establishment.  While some still recognize their regulars and single them out for VIP service, this becomes increasingly challenging as restaurants scale.  One very low-cost way to please these customers is by offering an app-based or online rewards program.
Unlike traditional punch cards, online loyalty programs like Level Up provide great marketing insight through the latest restaurant technologies. Restaurants can track customer behavior that may influence their marketing strategy, like how often their customers visit and why.
Using these technologies to manage a  loyalty program enhances the customer experience. Rather than having to track visits on a card (which can get lost easily), customers conveniently keep tabs on their phone, can be pushed valuable promotions, and stay engaged even when they're not dining.
Restaurants can additionally add a special, personal touch by utilizing certain programs, tracking customers' birthdays or anniversaries, to offer a special treat on their big day.
Customer-Facing Tabletop Tablets
By giving guests the power to order from a digital menu and securely pay on a touchscreen tablet, restaurants are giving them an easier and faster method to order straight from their table.
The self-service restaurant technologies trend started with Quick Service Restaurants (QSRs) like Taco Bell, that let customers place orders using a tablet, mobile app or kiosk. The benefits started rolling in.  Self-service restaurant technologies are now being adapted by the casual and even fine dining industries.  Restaurants are using tabletop tablets that display their digital menu and allow customers to place and send their orders directly to the kitchen.
The results from tablet ordering are exceptional: Orders come out more quickly than if a table had to flag down a server during lunch or dinner rush. That means faster table turning and happier guests.  Since customers can dig deeper into the menu to discover more add-ons and extras than any server could recite, check averages increase.  Some of these tablets come with added entertainment which can keep guests and their children occupied while they wait.
These tablets will only enhance, not replace, personal service. With the tabletop tablets, servers can spend more time engaging with guests instead of verifying their orders or running the bill back and forth.
 Multilingual Technology
I have done my fair share of event-planning for restaurants and I often hit points of miscommunication with my clients who didn't speak English.  They were hosting their wedding or family celebration and deserved the same top notch customization that I was able to provide my English speaking guests, but communication was a challenge.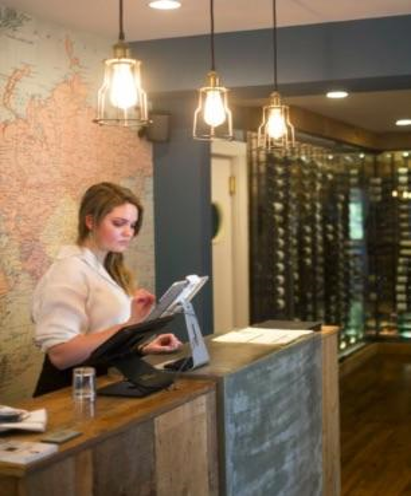 The Google Assistant interpreter mode was a lifesaver on multiple occasions when my client wished to explain to me their preference for flowers, appetizers, table cloths and the like. This technology makes clients feel comfortable – it's a universal language -(sometimes literally). The Google Assistant's interpreter mode is affordable and it enables guests to interact with staff in real-time translation across 29 languages both verbally and visually. The technology helps serve international diners better and modernizes common spaces, but as importantly, it will let international clients for your event space know that the restaurant is rolling out the red carpet (technology enabled) for their arrival.
Jessica Kagin-Tropea is the Owner & Events Director of JKT Events. She is a multi-talented restaurateur and event planner with over 14  years of experience. Jessica knows the ins and outs of the restaurant business, particularly when it comes to planning personal and corporate events to remember. From coordinating with investment banks and pension funds to plan a 100+ person event on the Great Wall of China, to setting up florals for a 20+ person baby shower in a Philly cafe, to making sure the bride actually got to eat at her 350+ person wedding, Jessica has made it all happen. 
Are you an industry thought leader with a point of view on restaurant technology that you would like to share with our readers? If so, we invite you to review our editorial guidelines and submit your article for publishing consideration.