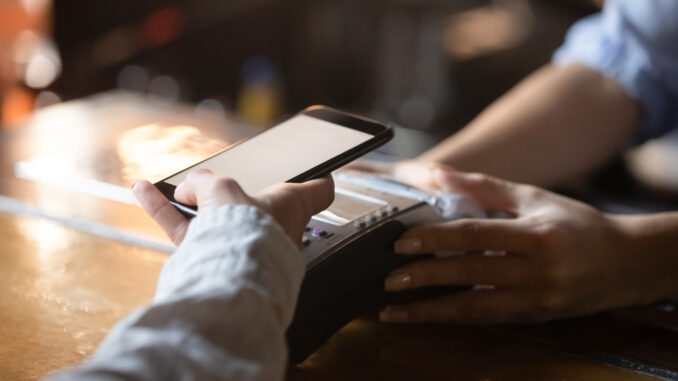 Cash is no longer king, but it's also a long way from dead.
In the world of payments, many consumers, as well as our own restaurant partners, love the idea of a cashless system. Paying with a quick swipe or tap can keep lines moving at the register or turn over tables faster. The catch is that not every guest can or wants to use electronic payments. That's why New York City just became the latest city to ban completely cashless restaurants and stores, joining the states of New Jersey and Massachusetts, as well as the cities of Philadelphia and San Francisco.
The New York City bill fines companies that restrict cash $1,000 for the first violation and $1,500 for each offense thereafter. Some stores can go cashless, however, if they offer a way to convert cash to cards, like in laundromats or even a place like Brooklyn's Barclay's Center, where may food stands only take cards.
Not even a decade ago, the idea of an all cashless system seemed unthinkable. Just imagine back then if someone told you that you could walk into a store, grab whatever you want, walk out, and get a receipt automatically sent to your phone billing you for the items in your shopping cart. Or if someone told you that you could order food on your mobile phone, pay for it, and then just walk in to grab it on your way back to your desk.
The most recent National Retail Federation show was filled with technology like smart shelves and sensors that, when combined with learning algorithms, allow retailers to design their own frictionless stores. These were presented both as solutions for traditional stores, or even stand-alone retail locations for campus situations, like on a college or in a commercial office park. Amazon Go is even starting to offer more hot food options, fountain drinks and espresso.
From a customer perspective this technology has several benefits:
Customers can skip the frustrating checkout line, like when they place a mobile order and just want to grab their food;
Restaurant managers can cut labor costs and reduce the chances of theft; and
Both sides gain a much more operationally efficient experience from start to finish.
In truth, only a small number of stores in New York have gone cashless and even some of the largest examples in the US have changed course. The most talked about version of a cashless system, Amazon Go, eventually started accepting cash. sweetgreen also intended some of its stores to go fully cashless, but executives quickly realized that not all customers wanted it.
If customers can only receive their receipt through their smart phone, then those who cannot afford or simply don't own a phone are unable to participate. Since payment is transferred from a credit or debit card that is stored on a customer's phone, this system also doesn't work for the underbanked and those who are worried about privacy.
In New York City, 1 in 5 people are underbanked, meaning they do not have easy access to electronic payments. More broadly, some people just aren't comfortable with the amount of customer data that is collected during these interactions and prefer the anonymity of paying with cash.
At a news conference, Councilman Ritchie Torres, who sponsored the bill, said "This will ensure the digital economy is inclusive of all of us, including the most vulnerable New Yorkers."
New York Mayor Bill de Blasio said he agrees with the bill's intent, but has not yet fully committed to signing it into law, and some critics note that the city would be better served trying to help those who remain underbanked or unbanked.
The idea of going cashless, and even the backlash against it, isn't just an American trend. The growth of mobile devices worldwide has led to an increase in the use of digital payments. Still, when the UK supermarket Tesco tried to eliminate cash the opposition came out swift and hard.
Of course, while we may never see a truly cashless existence, we will continue to see its decline. The Federal Reserve Bank of San Francisco noted that only 26% of transactions happen with cash, marking a 4% decline between 2017 and 2018, and 49% of those were for payments of less than $10.
Cash will never truly go away, but it's clearly no longer king.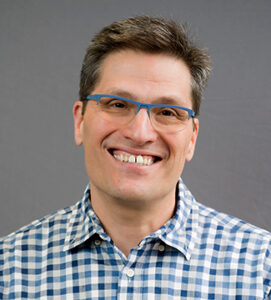 Andrew Robbins is the CEO and co-founder of Paytronix Systems, Inc., a SaaS company that specializes in helping brands deliver exceptional guest experiences through digital interactions. More than 350 quick service restaurants and full service restaurants are using Paytronix loyalty programs to create highly valuable, long lasting customer relationships that drive increased AUV. From reward programs and email marketing to data analytics and gift card programs, Paytronix gives restaurants the power to leverage customer behavior to deliver exceptional guest experiences and drive more sales. A rocket-scientist with an astute business acumen, Andrew's experience spans previous roles at Caradon Doors and Windows, GE, and Sparkventures, LLC, his own venture capital firm that specialized in software technology. He earned a B.S. in mechanical engineering from Princeton University, and an M.S. in mechanical engineering from MIT as well as an MBA from the Harvard Business School.